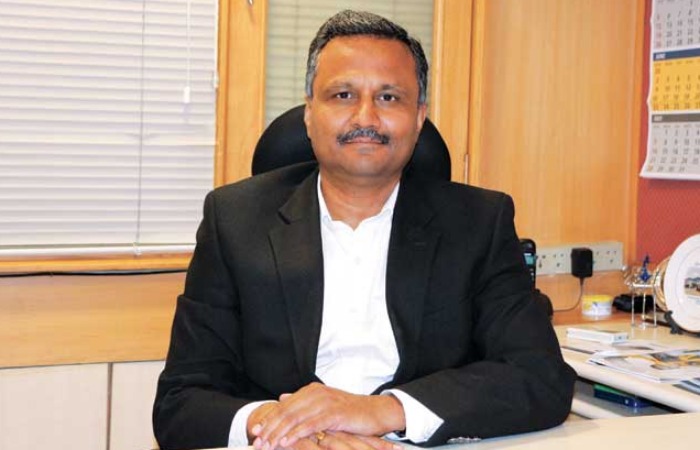 What is the current market scenario of wheel loaders in India?
The wheel loader market witnessed a healthy growth in the last few years, but suffered a setback with sales dropping to 2,450 units in FY20 from a high of 3,400 units approx in FY19. Initially, the demand was subdued owing to general elections and financing issues. From October 2019 onwards, the demand had picked up. But the COVID-19 and its lockdown disrupted the sales end of March. Subsequently, April and May 2020 were almost a washout. However, in June 2020, we saw some recovery on account of the pent-up demand. With uncertainty looming large around the infra projects, we are not sure of sustainability of demand improvement in the short term. But we expect, demand recovery from Q3 upwards. Overall, the demand is likely to register a YOY drop of about 25-30 per cent.
What are the demand and application trends for wheel loaders in mining, construction, warehousing, industrial etc?
Handling of coal and aggregates in the mines, ports and industrial applications have been the mainstay for driving the demand for wheel loaders. Infrastructure development has led to faster growth in general construction and material handling. It constitutes almost 50 per cent of the sales volume, followed by coal handling - both at pitheads, railway sidings and at ports. The segment constitutes about 22 per cent of the demand, while approximately 10-12 per cent comes from other minerals. The demand for wheel loaders in the industrial warehousing and raw material handling is also increasing and presently about 10 per cent machines go to these segments. The long term prospect for the loader is positive and we expect the market to grow at healthy rates of 12-15 per cent annually once the COVID-19 gets out of the way.
Which are the key models introduced in wheel loaders? What are the important fuel efficiency and productivity features?
As part of the Make in India mission, L&T has fully conceptualised, designed, developed and manufactured wheel loaders in-house, with more than 90 per cent components sourced domestically. We are presently offering two models of wheel loaders in India. The L&T 9020 is targeted at the value segment of the market and popular in general construction, raw material handling and the hiring segment. We have a premium model, L&T 9020 SX for the customers who are looking at higher productivity, more forces, lesser cycle time and better operator comfort. This model is very popular among large blue metal quarry owners, mining contractors and coal loading contractors on account of higher productivity and high tonnage, handled per litre of fuel consumed. These machines are powered by fuel-efficient Hino series Ashok Leyland engines providing excellent fuel economy. The machine is equipped with features like limited slip differential axles and centre point articulation to provide excellent fuel economy. We are planning to introduce the next-generation machines, compliant with BSIV emission standards, with electronic fuel injection engines in the next financial year, which will further enhance fuel economy.
What are the innovations of buckets in your wheel loaders?
We offer several types of buckets to provide customised solutions for specific applications. The buckets are available from 1.5 cu m to 3.5 cu m with the options of straight edge or bevel nose cutting edges. The buckets are also available with tooth points or without tooth points. We also offer buckets with 'weld-on tooth points' or 'bolt-on tooth points' as per the customer requirement. There is a six-in-one multifunction bucket to further enhance the versatility of the machine for different utility applications.
In the current scenario of the COVID-19 pandemic, how do you see the market recovery?
As already mentioned, the impact of COVID-19 on the market has been severe and widespread. The market has shrunk by almost 80 per cent in Q1 of FY20. However, we see some green shoots of recovery, if June 2020 demand is any indication, though this could have been due to pent-up demand. We expect the recovery to be gradual in the coming months and if the lockdown is out of the way, we should see demand coming back in second half of the financial year. Although, the short-term outlook is still uncertain, the long-term outlook remains positive with the government's push for infrastructure development.
What are the emerging opportunities for wheel loaders in Indian market? What will drive the growth of wheel loaders in future?
Government of India has announced Rs 100 trillion National Infrastructure Pipeline project, 20 per cent of which is allocated to road sector, which would remain one of the key drivers. We expect new opportunities to open up once private players get into coal mining. The government wants to exploit the coal reserves and is creating framework to encourage private operators in coal mining in addition to Coal India. As all these mines would be new greenfield projects, it would provide further impetus to the demand. Urbanisation and urban infrastructure development would also provide significant opportunities for wheel loaders in terms of increasing demand from general construction activities once COVID-19 gets out of the way.
The long-term outlook of the market looks positive with the government's plans of infrastructure creation and reforms in mining policies. In this scenario, what is needed to reap the real benefit for the wheel loader market?
We firmly believe that India will be a high growth market in the foreseeable future due to the large infrastructure deficit with respect to the other developed and emerging economies. The government is also embarking on various reforms to kick-start and provide stimulus to the economy. There is likelihood to a strong focus on 'Made in India' products after the Prime Minister's clarion call for Atmanirbhar Bharat. The government has already taken steps to provide preferential treatment to local manufacturers in public procurement. This will encourage local players to expand capacities and invest in state-of-the-art technologies and build effective local supply chains.
Simultaneously, we have stepped up R&D investments through inhouse Product Development Centre at Coimbatore, which is working on new products with advanced features. We have taken several steps to improve our digital footprint by offering telematics on our equipment and launching a 24/7 customer care facility called Equipcare to enable customers register their service requirements. We are also adding new dealers and service centres to further improve our aftersales service.
We believe that indigenous equipment with advanced features and higher uptime and backed by superior service will hold the key for success in the future.