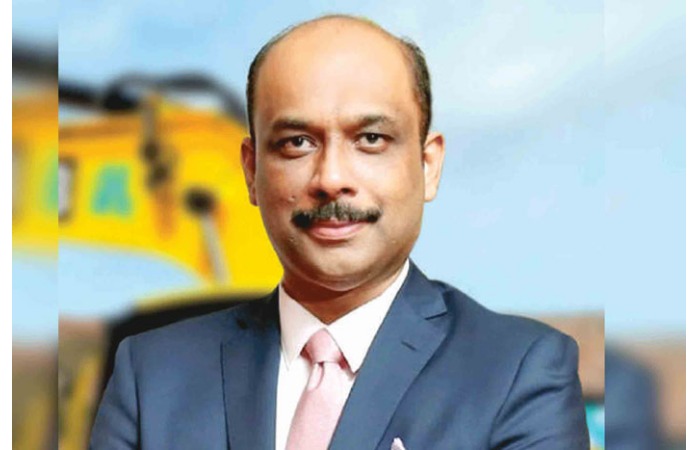 Innovation and Sustainability have always remained critical to our operations, and we continue to introduce products that significantly limit their impact on the environment. The JCB 19C-1E is the industry's first fully-electric excavator in India and is integral to JCB's 'Road to Zero' initiative, a programme that we have been working on for the past few years. The machine has been tested extensively and has various built-in features that enhance safety and performance. With Zero Emissions and low noise, this new machine is ideal for Infrastructure development in Urban Areas and Indoor working," said Deepak Shetty, CEO and Managing Director, JCB India.
Shetty added, "JCB machines are getting smarter and have been supporting the building of infrastructure in India for over four decades. These machines are used to build roads in urban and rural India, schools, hospitals, and airports among many other applications. An embodiment of the vision of Atmanirbhar Bharat, our Made in India products are at par with the rest of the world and are used in over 110 countries. With operating costs becoming more critical than ever, our products are designed to consume lesser fuel and have lower maintenance costs, thereby improving the profitability of our customers. We have also integrated digital technology such as Telematics and Parts App into our products and services. Additionally, our network of over 60 dealers, 6,500+ dealer service engineers, and almost 700 outlets mean that our customers are never far away from professional product support."
Products at Excon
At Excon, JCB India introduced the industry's first fully-electric excavator, the JCB 19C-1E. JCB 19C-1E is a zero-emission machine and has four lithium-ion batteries that power the machine for a full day on a single charge. With a significant focus on safety and productivity, JCB's 2GO system safely isolates all controls as a secondary safety system. Its auto-idle and auto kick-up redistribute power to preserve battery life. The machine has been introduced after rigorous testing and validation.
In addition to the JCB 19C-1E electric mini excavator, JCB also launched two more mini excavators, the 35Z HD, and the 37C HD. Both machines come with heavy-duty structures and have easy maneuverability due to their compact size. The 5-tonne mini excavator range comprises the 50Z and the 55Z which were also on display. These machines are designed for higher adaptability to work in confined areas, with high-strength heavy-duty booms and excellent operator comfort features like a full-suspension seat, smooth joystick operations, and electronic engine speed control with mode selection.
With sustainability being a key attribute at JCB, the company also launched its first Natural Gas Genset, the G125 NG – 125KVA Genset powered by Natural Gas. Along with the Genset having best-in-class aesthetics, it is also designed to work in extreme environments. This Natural Gas Genset has a compact size and reduces CO2 emissions significantly. The carbon footprint is lesser by up to 6 tonne per annum.
He further added, "Infrastructure development and commercial activities today operate round the clock, due to which the requirement of generators is also expected to remain strong. We have once again taken the bold step of launching a natural gas-powered Genset that significantly reduces emissions. This range will be manufactured in India and in addition to catering to the domestic market, will also be exported around the world."
The company also introduced the NXT 225LC M tracked excavator with a simple mechanical fuel injection system. It comes fitted with a power boost feature, a heavy-duty bucket and eco-hydraulics along with 'Intellicontrol' and has 10 different power modes giving high fuel efficiency.
JCB also introduced three-wheeled loading shovels, the first being the 433-4, which comes with a JCB ecoMax 444 engine, ZF axles & transmission. It has an improved output of up to 8 per cent and an enhanced fuel efficiency of up to 10 per cent, this new machine is also lower on maintenance and comes with a 15 per cent bigger cabin. The larger 437-4 is fitted with a JCB 448 eco max engine and ZF transmission. The new model is up to 10 per cent more fuel-efficient as compared to the outgoing model and has a bigger cabin for operator comfort with lower maintenance costs. And the 455-4 has a Cummins engine and ZF axles and transmission.
With more Urban Infrastructure being created and for applications such as Solid Waste Management and Material handling JCB also had the JCB 155 Skid Steer on display. The machine has a Unique Monoboom design with a Side door for safe entry and exit. It has an enhanced 2700 visibility and has the largest cabin by volume.