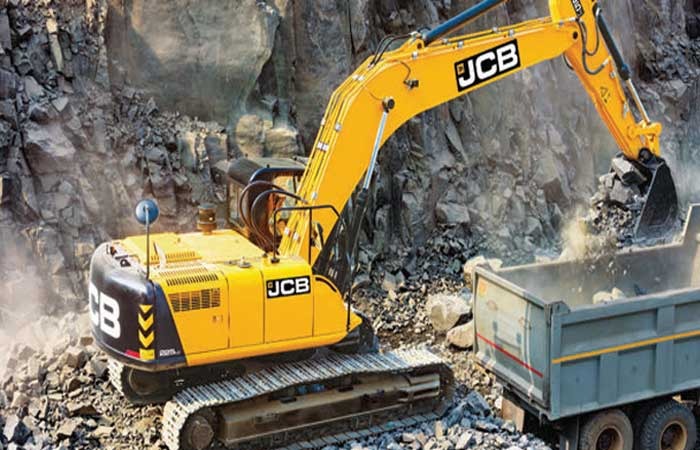 Excon 2021 is indeed going to be the first major exhibition for the construction equipment industry, post-pandemic, hence, expectations are high. There is likely to be an even greater active participation by the industry than what we have seen in the past editions.
We are expecting 1,000+ exhibitors from India and abroad, including from countries like the USA, UK, France, Germany, Italy, UAE, South Korea, Singapore, and Sri Lanka. The five-day exhibition (17-21 May 2022) is likely to attract over 50,000 business visitors from all over the world, who will come to view first-hand the latest construction equipment and components, and the world-class technologies that enable speedy implementation of infrastructure projects.
Safety
Keeping in mind the large number of expected visitors, CII, as the organiser, and all the exhibitors are making every effort to ensure that Covid appropriate protocols are in place. Wearing masks, social distancing, and maintaining hygiene will be strictly followed inside and outside the exhibition centre. Additionally, sanitiser dispensing machines, thermal scanning, temperature checks at the entrance, medical facilities, and an emergency help desk will be set up at the venue.
The size of the food courts has been increased to prevent over-crowding. An app-based food ordering and payment gateway is being arranged so that exhibitors can order food at their stalls. Also, most of the food items with have biodegradable packaging.
We have limited spot registrations to a few numbers only as we are encouraging every visitor to complete his/her online registration and upload their Covid certificate. Furthermore, every individual entering the premises should have been fully vaccinated and carry a copy of the medical certification, else, a negative RT-PCR test 72 hours before the date of entry at the exhibition will be mandatory.
Building India
Excon, this year, will have a significant focus on new technologies that are making their way into the industry. Machines today are IoT enabled and give real time information on critical parameters.
Excon will also be showcasing the growth and the penetration of digital technology, in not only construction equipment, but also in the way the entire infrastructure ecosystem is developing in India. For instance, the recently announced Gati Shakti is a very strong digital platform.
The event will also highlight the competitiveness and growth of India's CE Industry over the years. India is poised to become the second largest market for construction equipment, and it is important that we remain competitively strong as regards the quality of our products and our customer service. Many OEMs have made advancements in their manufacturing too, so much so that many made in India products are being exported all over the world.
India is poised to become the second largest market for construction equipment, and it is important that we remain competitively strong as regards the quality of our products and our customer service.
Another important focus at Excon will be on Sustainability. At CII, we believe that the country's progress and growth must be done in a sustainable manner. At the event, experts will discuss sustainable solutions that the CE Industry has to offer and what sustainable measures are being taken across the infra ecosystem.
CE Industry Outlook
Currently, India is the third-largest CE market after China and USA, and we are on our way to becoming the second largest in the world by 2030.
This is an ambitious plan, and we are working towards it. Excon will definitely give a boost to the CE industry considering India's growing economy and the potential for infra development in the country, given the Government's focus on building infrastructure.
The Indian Government has announced some of the biggest structural reforms in the recent past, such as the National Infrastructure Pipeline (NIP), establishment of NaBFID for infrastructure financing and development, and the Gati Shakti Mission. The policy on Asset Monetisation will further improve liquidity in the system.
The CE Industry is highly enthused by these announcements and supports the initiatives. However, we need to adopt more mechanization in infrastructure, construction, create sustainable demand for advanced equipment in major projects, set up a robust operating ecosystem, and become more tech-friendly by adopting IoT, robotics, etc. Industry 4.0 is making its way into the construction industry and India must remain ahead of the curve. It is important, therefore, to see and experience first-hand at Excon the new technologies and product developments undertaken by major OEMs.
With many new models of construction equipment getting added every year, we need to improve the skills of operators – an important aspect of construction, which Excon will also address. We would also like the event to inspire and excite young engineers to become a part of this industry; so, to attract young talent, we have constituted an interface between the Industry and the Academia.
Leverage to the rental industry Equipment rental has been growing steadily in the CE industry with a large number of machines being deployed by rental companies. However, we still do not have large-size rental companies that do bulk buying, unlike in many markets around the world.
India's rental market is still fragmented and unstructured and operates largely at the local level.
However, we are seeing interesting trends over the last two years such as attractive financing options for rental equipment. Excon will give an opportunity for the industry to come together and discuss the emerging trends in the Indian market.
The CE industry must start looking at its future growth by evaluating the potential it has, and the opportunities coming its way for infrastructure development due to the recent policy changes and the budgetary allocations towards development of world-class infrastructure.
Display range
As always, JCB will present an exciting and innovative line-up of machines at this year's EXCON. We will showcase class-leading product solutions that exhibit innovation in design, performance, efficiency and safety, including the integration of digital technology in our products. JCB India has always focused on growth, innovation and technologically-backed sustainable solutions, and this year shall be no different. There is going to be a thrust in digital technologies and their integration into new products.
We will also showcase the entire range of our world-class JCB products starting from the compact range such as Mini Excavators and Skid Steer Loaders, to mid-range machines such as Backhoe Loaders, Telehandlers, Tracked Excavators, Compactors, Skid Steer Loaders, Wheeled Loaders and Access Platforms. All these products have been designed and engineered to cater to the changing needs and increasing demand across different segments of the Construction Industry.
JCB will display its range of Consumer Products, Parts and Product Support. Apart from this, visitors will get to experience world-class technology in action at our stand in terms of Telematics, Internet of Things, Machine Learning and BIG Data.
The CE Industry must start looking at its future growth by evaluating the potential it has, and the opportunities coming its way for infrastructure development. There have been encouraging policy changes in the recent past and budgetary allocations towards development of world-class infrastructure. Excon will showcase the vision of an Atmanirbhar Bharat with the drive towards Make in India. The CE industry is already exporting to over 110 countries around the world.
All the exhibitors and visitors – be they buyers, financiers, dealers, suppliers, contractors, construction companies, or the academia - every stakeholder will have something to take away from the event. So, I invite everyone to come and be a part of this world-class event.
ABOUT THE AUTHOR: The article is authored by Deepak Shetty, CEO and MD, JCB India.