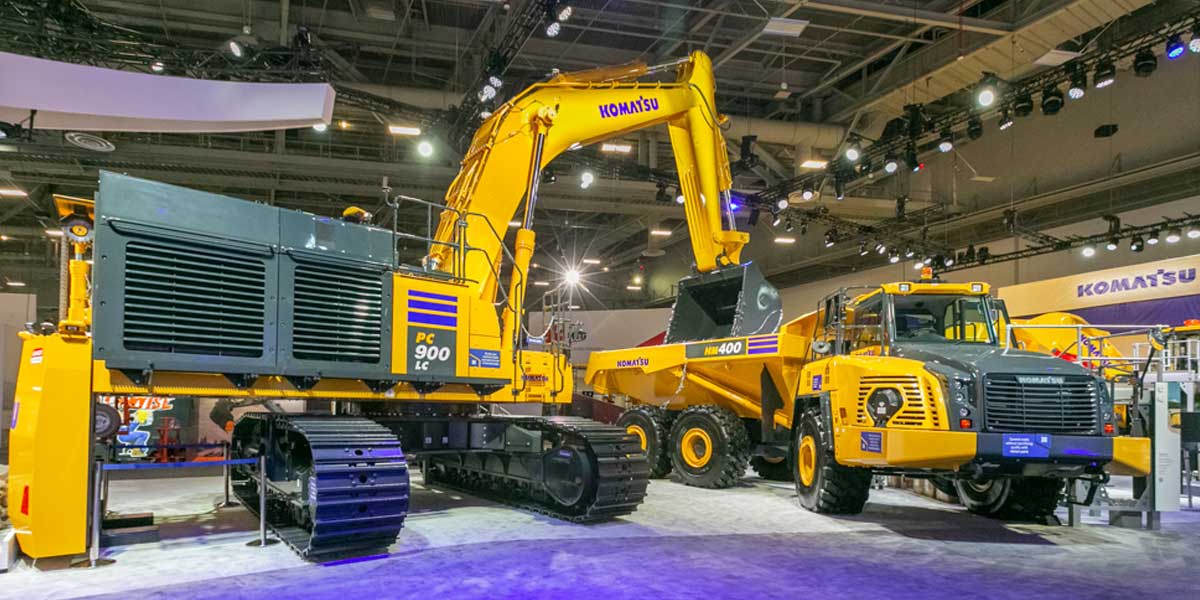 The PC900LC-11 excavator by Komatsu is a versatile and high-performance machine built to tackle demanding tasks with ease. Compared to its predecessor, the PC800LC-8, this new model incorporates significant design enhancements that take productivity to unprecedented levels. Its larger and sturdier major structures, booms, and arms, along with a revamped revolving frame, ensure enhanced durability.
Komatsu has amplified the bucket and lifting capacity of the PC900LC-11, providing it with greater swing torque, digging forces, and improved engine and hydraulic power compared to the previous iteration. With a robust 842-horsepower engine, this excavator is proven to deliver a remarkable 40% increase in productivity. It also boasts 25% more arm crowd force and 12% more swing torque, rendering it exceptionally suitable for heavy construction, demolition, material handling, deep sewer and water projects, large-scale excavation, as well as mining and quarry applications.
Transporting the sizable machine has been made easier with the addition of a new removable counterweight system and a boom configuration that reduces transport height. Moreover, the PC900LC-11 presents a novel feature in the form of a cross-aisle service pass-through area, enabling convenient access to filters, oil level checks, and sample ports without requiring a ladder.
To maximize operator efficiency, this excavator integrates cutting-edge technology. The KomVision camera system, equipped with six cameras for a comprehensive 360-degree view, enhances situational awareness for operators. Additionally, Smart Construction 3D guidance and payload monitoring are available as optional tools. The PC900LC-11 can be equipped with Komatsu's Smart Construction Retrofit, a guidance kit that empowers operators on-site and managers in the office by providing access to 2D and 3D design data, as well as payload information. This aids in achieving precision, controlling load volumes, and improving overall operations.
Once the excavator is upgraded with Smart Construction Retrofit, operators no longer need to set up lasers or benchmarks each time the machine is relocated. The global navigation satellite system (GNSS) determines the machine's precise location on the job site and identifies the target grade. This technology reduces the need for additional labor as it gathers and delivers information directly to the operator, minimizing the number of workers required on the ground or in an open trench. The installation of this technology upgrade by a local Komatsu distributor is straightforward and is designed to enhance grading performance, boost productivity, and increase profitability.