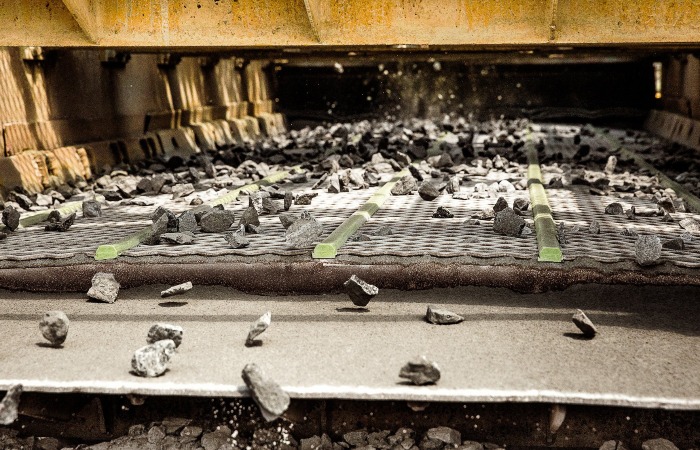 MAJOR announces the appointment of Manganese Crushtech Systems, a leading supplier of material processing capital equipment, as its new aggregate and mining screen media authorized dealer in Africa. The company will serve customers in Zimbabwe. Manganese Crushtech Systems offers MAJOR's screen media solutions, including FLEX-MAT high-vibration wire screens in tensioned and modular versions.
"FLEX-MAT vibrating screen media provides more spec product at a lower operating cost, while delivering enhanced wear life and eliminating the blinding, pegging and clogging issues our customers face," said Cameron Mackenzie, Crushtech Systems Director, Zimbabwe. "We are proud to be selected as MAJOR's authorised dealer for Zimbabwe."
Manganese Crushtech Systems is focused on the African market, providing products suited for the harsh environment that are cost-effective, high-quality and robust. Most importantly, the company provides high-quality spares and technical after-sales support. Manganese Crushtech Systems' products include a comprehensive range of capital equipment used within the aggregate and mining industry. Their experience allows them to provide expert advice, while easily identifying and being familiar with their customers' equipment and spare requirements.
In addition to screen media, Manganese Crushtech Systems offers plant inspections, plant design and training programs within the aggregate and mining industry. The company also provides turnkey solutions for most project requirements within their scope of capabilities.
MAJOR is an innovative global manufacturer of wire screens for the aggregate, mining and recycling industries. FLEX-MAT®, the company's renowned line of distinctive lime-green high vibration screens made with OPTIMUMWIRE® "The longest-lasting wire" sets the standard in lowering cost of production per ton by dramatically increasing throughput and wear life while eliminating blinding and pegging. MAJOR masters wire quality, screen manufacturing and the screening process, and provides on-site screening performance assessment and training seminars on screen maintenance and screening efficiency to help producers increase their screening performance and profitability. MAJOR is a Haver & Boecker company.