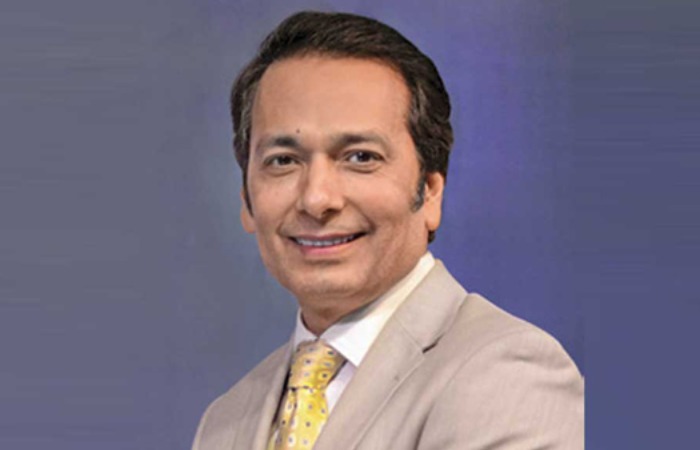 As per the ICEMA report, the Indian construction equipment (CE) industry has experienced a 23 per cent drop in sales at the end of the third quarter of the current financial year (Q3FY22) compared to Q3FY21. This is on the back of a slowdown in construction activity across the country. A notable decline has been witnessed in the growth of earthmoving equipment, material handling equipment, and road CE by 27 per cent, 23 per cent and 38 per cent respectively in Q3FY22 vis-a-vis Q3FY21.
The CE sales suffered on account of multiple factors, the most noteworthy being the significant slowdown in road construction activity hitting a four-year low of 21.3 km/day over the period April to November 2021 as compared to 25.8 km/day in the same period last year. Minister Nitin Gadkari recently acknowledged that the current pace of constructing 8045 km until February 2022 works out to 24.08 km a day, compared with the targeted 40 km/day, or 14,600 km for the full year. The construction bans from CAQM (Commission for Air Quality Management) in Delhi NCR and extended monsoon in some parts of Southern and Eastern regions of the country adversely affected the growth in the third quarter in particular.
On a quarter-over-quarter basis, the CE sales grew by 6 per cent in Q3FY22 vs Q2FY22. This is much lower than the 47 per cent growth recorded in the previous quarter (Q1FY22), which was very subdued due to the impact of the second wave of the pandemic. The overall sales of the CE industry in the Q3FY22 stood at 22,630 units, up from 21,323 in the previous quarter (July-September 2021). This growth was mainly led by accelerated sales of concrete equipment (31 per cent growth) and material processing equipment (23 per cent), while earthmoving equipment also showed a positive 4 per cent growth for the third quarter ending December 2021.
Despite several challenges, the CE industry [going forward] could maintain a positive growth trajectory. With the Indian government recently boosting the National Infrastructure Plan (NIP) along with other investments in the infrastructure segment in a renewed push towards 'Atmanirbhar Bharat', the forecast for 2022, therefore, opens up exciting investment opportunities in construction stocks with a medium to long-term horizon.
The various factors supporting the revival in the CE industry are a sharp increase in the awarding of road construction; reignited focus on rural infrastructure; strong rural volume off-take for equipment; and improving demand from railway and mining segments. Demand has also been supported by steady inflows from the government on infrastructure spending, particularly on roads, even though state infrastructure expenditure has been severely curtailed and diverted to the pandemic management. The BSIV mandate took a toll on OEMs but also threw a new opportunity for them to tap the European and the US markets, which require strict emission standards.
With over 35 per cent y-o-y increase in the capex and a proposed infrastructure spend of over Rs 10 trillion in Budget 2022-23, the Union government has reinforced its commitment to using infrastructure as a force multiplier for sustained economic growth.
The PM Gati Shakti plan announced last year will give a new direction to the development of modern infrastructure through planning, implementation, and monitoring, besides cutting down on time and cost overruns of projects. Gadkari has also asked the corporates to partner with the government and increase investments and contribute to the development of the country.
The slew of infrastructure development plans announced by Union Finance Minister Nirmala Sitharaman included, amongst others, a 25,000 km expansion in the existing network of national highways and the development of four multimodal logistics parks, 100 cargo terminals, and eight ropeway projects under the Parvatmala scheme. Budget for 2022-23 has allocated Rs 1.99 trillion for the Road Transport and Highways Ministry. Of this, Rs 1.34 trillion will be allocated to the National Highways Authority of India (NHAI).
The water and effluent treatment business category has been a unique vertical that has seen L&T secure a slew of orders ranging from Rs 25 billion to Rs 50 billion on a DBOT (design build operate transfer) basis. The aggregate scope of work comprises design and construction of raw water intake systems, storage and sedimentation tanks, water treatment plants of a total capacity, clear water reservoirs with pumphouse, supply and laying of transmission pipelines, and associated electromechanical and instrumentation works. The project also involves automation works that include measurement of inflow and outflow of water quantity and quality through suitable SCADA and other instrumentation works.
The use of alternative sources of fuel and power within the construction industry is increasingly established and, in some cases such as hydrogen, is growing at pace. As governments step up their drives to decarbonise their environments and economies, many OMEs are making fuel breakthroughs with their new machinery and, switching their focus from diesel too, for example, methane, ethanol, lithium batteries, and hydrogen. At least two companies have already recently taken the plunge by progressing with their hydrogen-powered equipment – Hyundai CE and JCB.
The electrification of construction vehicles is being led by the small compact machines including mini-excavators, small wheel loaders and dump trucks; primarily because these machines are deployed in urban environments, and cities are increasingly looking to lower exhaust emissions and noise. Their use in smaller projects means their daily duty cycle is lighter than larger machines, meaning the power demand can be met with a practical size of li-ion battery and electric motor. OEMs are already recognising that powertrain electrification is set to become a key zero-emission technology for the future. Volvo has recently launched five electric models–three excavators and two loaders–for the global market. These are available in Europe and are expected to be launched in India but the business model would have to be evaluated due to higher cost impact. Schwing Stetter plans to offer electric versions that are used in tunnels where exhaust fumes need to be reduced. Supply chain needs are likely to be altered as the volumes around electric ramp up.
Going forward, the Indian CE market will continue to be driven by road construction, irrigation, mining, and new additional verticals like water and waste treatment among others. Concerns hover around the Centre's resolve to continue government spending as targeted and its initiatives in raising funds through divestment and other asset monetisation interventions. The other concern is the surge in costs in metals, fuel, logistics, labour and probably now finance too. As long as the Government spending comes through, the rest would get adjusted during the year albeit at the cost of depleting margins.