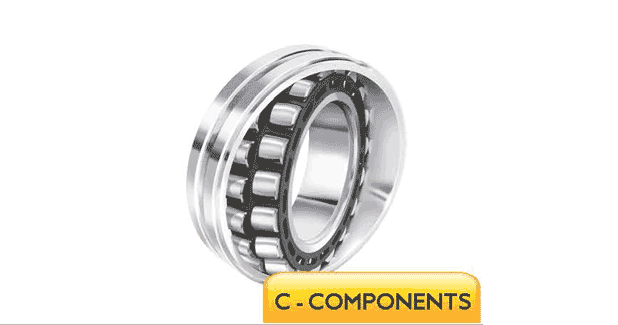 Components, accessories and spares market is expected to gain momentum from the expected infrastructure push in the coming years. With the new government taking charge at the Centre, the ongoing and delayed projects are expected to complete soon while new projects will take off as per the plans of the new government. All these are opportunities for construction equipment market to gear up and introduce efficient machines to meet the emerging demand from the construction, mining and material handling sectors. This is the time for component manufacturers also to work in the background to design and develop improved products and solutions to augment the productivity and efficiency of equipment.
Hydraulic motors are important components in mobile hydraulic applications such as construction and mining equipment. There are different types of motors available based on the nature of applications and performance of an equipment. Poclain Hydraulics offers motors with different specifications for various construction equipment applications. Read the Special Focus and the Interview to know more about the hydraulic motors. AxleTech is a global manufacturer of axles for off-highway equipment and defence vehicles. Read the interview with Amit Verma for more details on the company's activities in India for axle manufacturing and offering to the off-highway equipment market in India and globally. Hydraulic hose and assembly systems play an important role in the operational efficiency of an equipment. Venkatesh S Aiyer shares more in his interview on the offerings of Uniflex for the construction equipment industry.
Lubricants play a major role in the efficiency and productivity of an equipment. The Case study on ExxonMobil highlights how its lubricant provides operational economy to a customer.
With the formation of the new government at the Centre, the short stagnation in the industry is over and the sectors are back in action. For component players also, it is time for back in action to meet the emerging demands in the coming days.