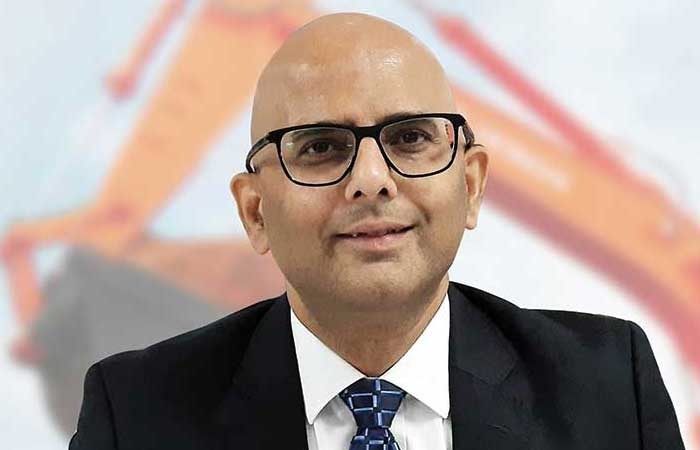 What are the key products on display during Excon? Explain in detail.
Excon is the biggest CE industry event in India, and after the COVID pandemic-induced gap, we are excited to showcase our products and services to our customers. During the event, we will be showcasing our full range of compact, infra, and mining equipment. Our display will also include be our recently launched CEV-IV compliant Shinrai backhoe loader, TL340H PRIME Series wheel loader, the first and only hydrostatic wheel loader in India.
We will be introducing new additions to our product portfolio, namely ZW225 our all new five-tonne wheel loader, our new cutting-edge indigenously developed mini excavator. We will also showcase our Prime series EX70, all-new EX200 and ZAXIS series range of hydraulic excavators. Our support solutions on display will include a range of attachments and genuine spare parts, and our array of service offerings.
We will also exhibit our technological strengths through our cutting-edge telematics solutions, ConSite and InSite. This will also include eDost, our newly developed digital platform designed for real-time connect with our customers and other stakeholders for all their needs, from products, services, attachments, and even industry-related information.
The umbrella theme for this year's Excon will be our trademarked tagline, 'Chalo Desh Banaye.' We will also be commemorating 60 years of Atmanirbharta to mark the milestone of 60 years of our operations.
How do you look at the market in India for your products?
The context to look at this would be the government's thrust on infrastructure development as announced in the current year's budget, with significant outlay increases across several sectors. These projects across roads, highways, ports, railways, irrigation and urban and rural infrastructure will be the demand drivers for our growth going forward.
Roads and water supply have the highest intensity of use of CE among the major identified demand drivers. The increases in the above-mentioned outlays are enabling drivers for a healthy growth in the CE industry this year.
Further the proportion of greenfield multilane highways increasing and the PM Gatishakti Master plan for Expressway being formulated, the increased intensity of CE deployment in these projects will further add to the demand. In addition, the huge backlog in construction has led to extending the target to complete Bharatmala to FY27, which will expedite execution in the coming years. An announcement of start of the Ken-Betwa river linking project has also been made. And Prime Minister's Development Initiative for North East Region will fund infrastructure to the tune of Rs 1,500 crore.
All this should enable a doubledigit growth in equipment used in these applications like excavators, road construction equipment, and crushers, among others. To leverage all these demand drivers, we have the full range of excavators to address any opportunities across the infrastructure, construction, agricultural and mining applications.
Our mini excavators already address the opportunities from increased mechanisation, urbanisation, agriculture and deployment in rural water supply programs. The construction range of excavators from 7t to 40t offer opportunities to capitalise on investments in irrigation, infrastructure, construction, mining, and quarrying applications. Further, customised machines are also available with a wide range of attachments like long reach, long arm, clamshell bucket, tunnelling, rock breaker and orangepeel grabber, to name a few.
Opportunities for the mining range of over 45t class excavators are immense, particularly led by coal with Coal India thrust on modernisation and upgradation of equipment to bring in latest cutting-edge technologies in larger mining excavators and dumpers, as well as new mines. This is complemented by Hitachi mining wheel loaders and a range of Hitachi dumpers. Our offerings in excavators are bolstered by our range of backhoe loaders under the SHINRAI brand, as well as the country's first and only indigenously developed fuel efficient hydrostatic TL34H PRIME wheel loader, which are used in a wide range of applications across industries from construction, stone quarrying and mining.
What are the various challenges faced in the sector you are in?
Some of the risk factors include rapid and unprecedented increase in input costs, supply side dislocations due to freight delays, high freight costs, and cautiousness of financers, and climate change leading to uneven and disruptive rainfall to name just a few.
Further, volatility in global fuel prices, interest rates, flow of capital may affect the government's ability to raise capital to sustain infrastructure investment. The industry is highly dependent on road and highway construction, given the size of investment. Any slowdown in the same has an immediate impact.
We have already seen the impact of emission change to CEV-IV in wheeled equipment sales. This presents a big risk factor for the earthmoving industry. To add to the uncertainty, the timelines for such migration are still not clear. Other challenges include availability of trained manpower for customers as well as challenges in attracting top talent to this sector.
Please share more information on the investment made in the Indian market in terms of the manufacturing facility, distribution network, and other areas.
We have two manufacturing facilities in Dharwad in Karnataka, and Kharagpur in West Bengal. Spread over 118 acres, the manufacturing facility at Dharwad hasbeen in operation since 1999. The plant manufactures excavators from 7-ton class to 20-ton class and backhoe loaders in wheeled equipment. The plant is designed to cater to high volumes and plant is strategically located in proximity to customers and suppliers. The vendor base is also very easily accessible. Also, it is located on the Golden Quadrilateral which makes it easy to reach the customers and suppliers.
Tata Hitachi Kharagpur plant is spread over an area of over 10,17,000 sq m. The current facilities cover an area of over 2,90,000 sq m. This, the newest manufacturing facility of Tata Hitachi, was inaugurated in December 2009. The plant was established with an eye on the export market for construction equipment and within a short span it has succeeded in realising that goal. In March 2016 this manufacturing facility was conferred with the TPM Excellence Award by the Japan Institute of Plant Maintenance (JIPM). The plant also manufactures machines as per the requirements of Indian Border Roads, Indian Army and various other customers.
Tying in all this our widespread network, which ensures that customers are never too far away from our centres. Tata Hitachi dealers provide support to the customers through parts and expert service. We also take pride in our marketing and service network of over 250 touch points including domestic and international dealer partners—one of the largest distribution networks in the country. We continue to invest in aftersales support through our dealers—in terms of diagnostic vehicles, mobile workshops and increasing numbers of outlets, so that we are within reach of the customer in the shortest time possible.
Strategic initiatives are also taken by the top management to invest in new product development. Resources have been enhanced in the areas of engineering design, development, and testing. This has led to a faster rate of development and introduction of new products than compared to previous years.
We have also set up a full-fledged reman centre at our Kharagpur Plant supplies refurbished hydraulic equipment and aggregates at a fraction of the cost of a new equipment or parts. We also offer a comprehensive range of support solutions that include full maintenance contracts, annual maintenance contracts and extended warranty, which help strengthen our relationship throughout the customer life cycle experience.