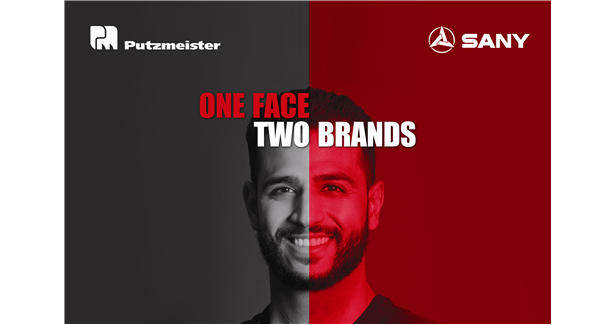 Starting October 2019, Putzmeister and Sany are combining forces to bring customers enhanced concrete solutions and improved after-sales coverage in India. The companies have brought together the concrete division sales and service teams of both companies.
This is expected to increase efficiencies to the operations of both companies. More importantly, Putzmeister and Sany customers will benefit by having access to equipment with a wider range of specifications, a choice between standard and premium equipment to suit a variety of project imperatives, improved service and spares coverage, improved delivery logistics, and one representative for both brands.
Putzmeister and Sany concrete solutions range will include batching plants, transit mixers, stationary pumps, boom placers, truck-mounted boom pumps, tower cranes and pavers.
Both companies will continue manufacturing their respective products in Goa and Pune. Putzmeister will continue developing products and technology with Putzmeister Germany while Sany will do the same with Sany China.
?At Putzmeister, we have always focussed on being close to our customers? business,? said Wilfried Theissen, Managing Director, Putzmeister India. He expects this move to help both brands consolidate and grow their business in the concrete equipment segment.
Deepak Garg, Managing Director (South Asia and India), Sany Heavy Industry India, said, ?Presenting one face for both brands is a logical extension of our continued focus on India. Both Putzmeister and Sany are established brands and will continue to grow from strength to strength.?