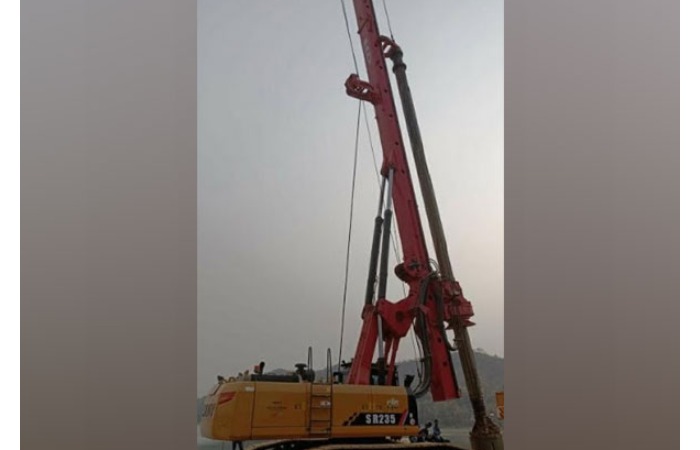 Sany India, a company functioning in the CE Industry recently launched it's first "Made in India" Piling Rig, "SR235" for the Indian market. The new SR235 manufactured at Sany's manufacturing plant in Pune, Maharashtra, is made in light of the government's ''Make in India" programme.
According to the company with the launch of this made in India piling rig, Sany India has further strengthened its local production base in the country.
Apart from piling rigs, the company also manufactures Excavators, Truck Cranes, Mining Trucks, concrete boom pumps, transit mixer trucks, trailer pumps, and other equipment in the county.
This piling rig comes with a powerful "Isuzu" engine producing 275 KW@2000 rpm with six gear control which significantly enhances its power and drilling capacity. For high-efficiency rotary drive, 13-15 m friction Kelly and 12-15m interlocking Kelly made of high strength steel tubes are available in the piling rig. Its maximum output torque reaches 235 kN.m, the maximum pile depth is 68m down, and the maximum pile diameter is 2000 mm.
Furthermore, the machine is suitable for other common foundation work including drilling with continuous flight auger, double rotary head or Kelly bar, soil mixing, and piling work with a hydraulic hammer, etc.
Written from a company news release.