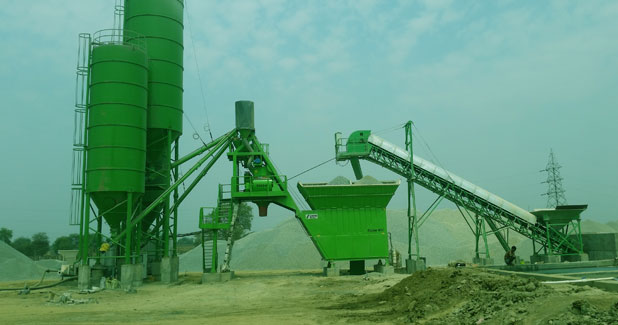 Einsite, a construction technology startup, and Schwing Stetter, the world?s premier concrete equipment company, have entered into a partnership to bring the Internet-of-Things (IoT) and Machine Learning technologies to the construction industry. The goal of the partnership is to digitise construction project management and execution.
This partnership has been inked by the Indian registered subsidiaries of the two companies, Invento Labs Pvt Ltd (Einsite), and Schwing Stetter India Pvt Ltd (Schwing Stetter). Einsite has built a project management platform that collects real-time data from the work-site using smart devices, and allows construction companies to manage their projects better, using a software web application that provides data visualisation and analytics.
During the course of the partnership, the two companies will first work to create a seamless integration between Einsite smart devices and Schwing Stetter equipment, and then collaborate on how to best provide valuable and actionable insights to their end-users - construction companies.
?We are excited to be working with the concrete industry pioneer, Schwing Stetter India, on such an exciting endeavour. While most other industries have been digitised and automated, construction lags far behind - we are now going to change that,? remarked
Anirudh Reddy, CEO, Einsite
, while talking about the immense potential of the partnership to transform the construction industry.
?We always believe in bringing the state-of-the-art technology to the concreting industry. We recognise the need of different customer segment in controlling their concrete production process and offer the best suited solutions. We are impressed with Einsite?s approach to the construction sites for solutions, that brings better management of the project as a whole. We believe our partnership with Einsite will benefit the end-users phenomenally,? said
VG Sakthikumar, Managing Director, Schwing Stetter Sales and Services, and Chairman of Mechanization Committee, Builders Association of India.