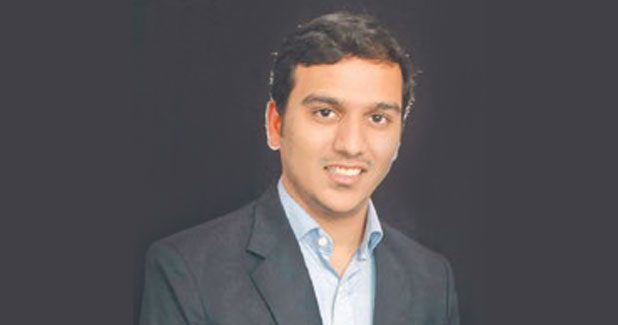 Siddhesh Savant, Director - Business Development, Ultra Plus Lubes,
elaborates on the importance of monitoring of oils and fuels used in equipment for safe and efficient operations.
Condition-based maintenance has been carried out since the early1950s across industry segments of mining, dredging, cement, power and paper manufacturing. In fact, wherever there are expensive machines working in severe duty cycles, condition-based maintenance is quite a normal feature in modern maintenance practice.
Encompassing vibration, heat measurement and oil conditions, condition-based maintenance both theoretically and practically has been the most optimised model, i.e., to carry out maintenance intervention just at the right time, not too early and not too late, balancing maintenance cost with machine downtime to carry out maintenance with zero breakdown.
Optical Emission Spectra (OES) facilitated by the Inductively Coupled Plasmograph (ICP) brings the entire periodic table of elements to the oil sample, enabling full readability of contamination and wear in the component compartment - engine/transmission/axle/hydraulic; the level of silicon, iron, chromium, aluminium, sodium, etc., is virtually a health report for failure diagnosis or taking condition-based maintenance decisions.
So machinery OEMs, especially heavy-duty diesel engine designers, have finger printed contamination and wear levels at a model wise level to distinguish low, medium high levels, facilitating oil report categorisation for normal, cautionary and critical levels. Military navies of the US, the UK and the erstwhile USSR pioneered oil-based condition monitoring for physical parameters of oil and contamination, along with metal wear trend and analytical ferrography to identify accurate root causes. Like in all military conditions, better information on machine condition ensures stretching the machine to its maximum performance.
Latest technologies in military fighter aircraft have real-time data acquisition of engine for the pilot to take accurate decisions while carrying out extreme manoeuvres. While on the subject of extremes, Formula-1 motor sports uses track-based oil condition monitoring as a value-added input post a race event, to analyse engine design and calibration changes for future events. So, lubricant oil is no doubt an excellent input to establish wear parameters, contamination levels and fluid durability.
ULTRA Lab based in Panvel, near Navi Mumbai, serving L&T Komatsu, Cummins, Cummins Turbo Technology, Hitachi and Atlas Copco, has leveraged a 23 year-long strong service culture to successfully add value to clients' information needs while executing Full Maintenance Contracts (FMC) for mine operators like Coal India.
ULTRA Lab manages a holistic service package of sample logistics from remote sites to hosting reports on an easy-to-use Lab Information Management System (LIMS). We have recognised that an unwritten obligation of a commercial laboratory is to maintain an excellent database for efficient data storage, mining and interpretation. In less than two years, this LIMS has 26,000 sample records with an average of 14 data points per sample; with appropriate filters to mine reports in categories of machine/engine/transmission/axle families, clients are able to rapidly access data in order to compare maintenance practices between sites or durability performance between machine/aggregate models.
While oil condition monitoring has been known since a long time, the discipline to manage in time sample logistics and information management of each sample has been the hallmark of successful programmes; after all, the success of this investment shows up very quickly in monetary savings in warranty reimbursements or component costs by saving expensive hydraulic pumps, engine power pack (ring-liner) components, bearings, turbocharger shafts and impellers, transmission and axle components.
Extending this concept further, especially in the Indian context, is to keep a watch on diesel adulteration. While in India diesel in the last 20 years has gone through significant upgradation, sporadic complaints of adulteration with bleached kerosene has caused major failures in the fuel delivery system and combustion chamber parts; chlorine remnants in adulterated diesel corrodes these parts to lesser or high extents based on the level of adulteration leading up to multiple engine failures; dumper, dozer, excavator engines are operating at full load and full torque, and this reactive chlorine creates permanent damage to operating parts. Sensitive catalyst components also rapidly deteriorate due to the chlorine in adulterated diesel.
Since the subject of diesel adulteration is an India-specific field matter, there are no ASTM procedures to address this test. Hence, adaptation of refinery methods to detect low levels of chlorine has been an ULTRA Lab innovation to caution mining sites against dubious diesel sources.
Mining operators have begun to monitor diesel quality in locations where there is a higher frequency of complaints.
Hence like most expert services, oil and fuel condition monitoring also works when fair level of knowledge is used in both testing methods as well as application needs, resulting in a value-added diagnosis assisting effective maintenance practice.
After all, maintenance time is productive time.