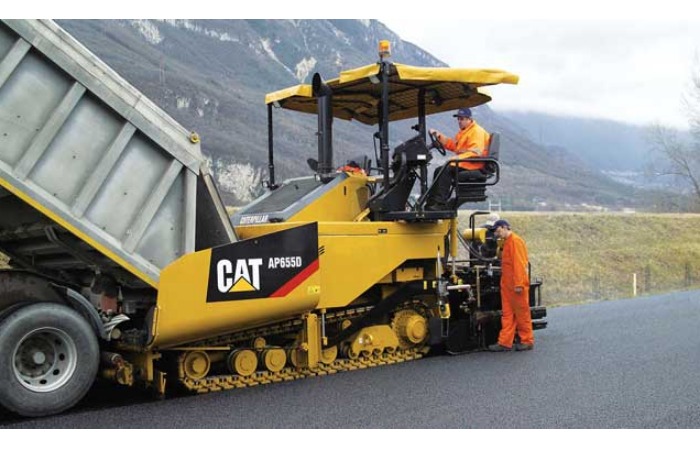 Roads and highways sector is considered to be the most vibrant infrastructure segment where a lot of activities ongoing consistently for a long time. While other construction segments see ups and downs, the development of roads and highways has been happening in the country in a sustainable manner.
Until around five years ago, road design and construction rarely used any form of digitisation or analytics, but these technologies will significantly affect road design and construction in the near future. First, roads will evolve from being a passive medium to a system of measuring and guiding. Sensors, either embedded in the structure of newly constructed roads or positioned around existing roads, will be used to guide vehicles, which will enable them to drive closer together, potentially increasing lane capacity by up to 50 percent. This approach is currently being tested by authorities in China. Roads will also be able to communicate surface conditions—for example, friction levels due to water or cold temperature—to autonomous vehicles. Other types of sensors will be used for predictive maintenance, increasing the operational time of roads while reducing costs and the number of road closures.
Tech trends
Said Anand Sundaresan, Managing Director, Ammann India, "Undoubtedly, India offers a huge opportunity for the growth of the construction equipment industry, due to the governments focus and thrust on infrastructure development. The recent budget has been quite encouraging for the construction equipment industry. The budget is an investment-oriented budget with over 35 per cent increase in capex outlay for infrastructure development covering road, river linking, railways, and affordable housing amongst others. Prime Minister Gati Shakti master plan for expressway for faster movement of goods and people will spur road construction activity.
Ammann offers Apollo AP600 paver powered with CEV IV emission standards. This paver is a reliable and durable AP 600 wheeled hydrostatic sensor paver that comes with a variety of features that enable quality, productivity and easy operation. Among them: are hydrostatic drive, fingertip controls, a swinging console, a hydraulically extendible screed with vibration and tamping, and best-in-class sensors. The double-axle design provides greater stability on difficult terrains, with zero flexing – even at the widest paving width.
The AP 600 is offered with the TV 4900 and TV4500 screed, featuring a basic width of 2.5 m that is hydraulically extendible to 4.9 m. Bolt-on mechanical extensions of 850 mm or 1050 mm on either side of the screed offer a paving width of 6.5 to 7 m. The paver's tamping and vibration arrangement is in line with the Ministry of Road Transport and Highways and accepted international specifications. Ammann offers either an LPG burner or a diesel burner for screed heating.
The Indian government's plans to increase road construction from its current level of about 23 km a day to an eventual 50 km a day have made road pavers, particularly sensor pavers, increasingly important for projects around the country.
While rural roads use mechanical pavers, highway constructions are mainly using sensor pavers which give better quality in road construction. Mechanical pavers are the most economical and efficient solution while sensor pavers are advanced pavers with intelligent monitoring systems. Mechanical pavers, though economical, cannot provide a smooth finish to the surface. In turn, this affects the traffic flow of the highway and increases maintenance requirements on the finished road. Sensor pavers have intelligent operating technology that helps control the machine in terms of mat thickness as well as the level of the mat and the grade required in the finished road.
Dimitrov Krishnan, Vice President and Head, Volvo CE India, elaborates on the advantage of sensor pavers over mechanical pavers, "The paving quality of any road is defined by the ability of the paver to satisfy three requirements in line with the highway design: mat thickness, level of the mat, and the grade required. Regular pavers without sensors simply follow the undulations of the road base and are therefore unable to give a smooth finish to a paved surface. But sensor pavers have intelligent operating technology that helps the machine deliver on these three requirements."
Ramesh Palagiri, Managing Director & CEO, Wirtgen India, echoes the same as he says, "In highway segment, use of sensors pavers plays a very important role in getting the right levels and grades when building the roads. The final finish of the road depends, to a great extent, on the accuracy delivered by these pavers, in addition to the mix quality and temperature at which it is laid and also compaction."
The Indian market has the presence of technologically advanced pavers with the presence of many national and international manufacturers. Volvo CE, a global player in pavers that has a manufacturing facility in India, offers tracked pavers (P6820C ABG and P5320B ABG) and wheeled pavers (P4370B ABG). Krishnan comments, "Volvo CE is widely regarded as one of the leading innovators in the field of construction equipment and we are proud to be driving advances in the technology of existing road construction machines, like pavers with sensors – P4370B ABG and P5320ABG."
Both the P4370B ABG and P5320ABG sensor paver models are made at Volvo's Bangalore plant.
They deliver maximum paving widths of 7 m, a paving output of 600 tonne per hour and are powered by an 88 kW engine, which delivers high power with minimal noise and low fuel consumption. The P4370B ABG is a wheeled sensor paver that delivers a basic paving width of 2.5 m, while the P5320B ABG is a tracked sensor paver that delivers a basic paving width of 4.5 m.
The P5320B ABG also boasts innovations such as load-sensing hydraulics, so that hydraulic output is perfectly matched to all components. An automatic hydraulic track tensioner delivers smoother operation while simultaneously reducing wear and downtime. The Volvo Omni V screed provides variable width on the go. The electronically-ignited gas heating system, designed with flame failure protection, quickly and efficiently heats the screed plate, while the LPG blower burner system provides uniform heat for a smooth mat finish, with quality pre-compaction.
Volvo's range of sensor pavers available in India also includes units built at the company's German factory. The most popular is the P6820C ABG, which offers paving widths of 2.5 m to 9 m. Volvo Variomatic screeds provide customers with hydraulically-extending widths. The machine can also be configured with manual screeds. The P6820C is powered by a 142 kW engine and has a paving output of 700 tons per hour. Volvo expects healthy and consistent demand for the P4370B ABG, the P5320B ABG, the P6820C ABG, and its range of other sensor pavers for the foreseeable future.
VG Sakthikumar, Managing Director of Schwing Stetter (India), said, "The current market size is approximately at 150 batching plants, 150 concrete pumps, 750 concrete truck mixers and 350 to 400 self-loading mixers per month. The year 2021 should see an increase of 20 per cent over 2019. The YoY demand will be at 20 to 25 per cent in today's scenario. Roads and highways will be the real differentiator. Metros and high-speed rail will give momentum to the business. This can be met by the Government's keen initiatives on the completion of existing projects and awarding new projects. Easy funding from bankers/NBFI's will increase the demand.
He adds, "Segments that will drive the demand for concrete equipment are highways and roads, metros in major cities, irrigation projects, infra projects, and real estate (for ready mix concrete). Road/rail connectivity in North and Northeast has and will give good business for concrete equipment. The YoY demand will be at 20 to 25 per cent in today's scenario. Roads and highways will be the real differentiator. Metros and high-speed rail will give momentum to the business. This can be met by the Government's keen initiatives on the completion of existing projects and awarding new projects. Easy funding from bankers/NBFI's will increase the demand."
Case's award-winning compactor range and road equipment already come equipped with a multitude of smart features such as an eagle eye telematics system which helps in monitoring the performance, security, and efficiency of the machine in real-time. Our soil compactors offer great manoeuvrability through its 15° drum oscillating angle, 37° steering angle and short steering radius that allows the operator to handle the equipment smoothly and cautiously through the site. Our 1107 Ex compactor comes with a 4 pins central joint which makes the machine reliable and robust enough to be used in harsher conditions. It also comes with all round safety handrail to make the machine easy to use for the operator. Additionally, our machines come equipped with our renowned FPT Industrial engine, which provides faster response time, and up to 10 per cent better fuel economy.
Nowadays, due to stringent government mandates and consumer preference for connected vehicles, the adoption of telematics is on the rise. As the maintenance for the heavy-duty vehicles is more costly as compared to normal vehicles, advanced telematics helps in reducing the overall operating cost. Manufacturers in the soil compaction machines market offer service contracts and extended warranties to control operating costs throughout the lifespan of the machines. Following this trend, renowned players in the soil compaction machines market such as John Deere and Volvo have introduced machine monitoring services last year. The adoption of advanced telematics to reduce operating costs is likely to gain further momentum in the soil compaction machines market in the coming years.
JCB116 soil compactor, the VMT860, is a tandem roller and the VMT330, is a smaller 3T category tandem roller. Exclusively designed to cater to the road construction needs of its customers, JCB Road Solutions offer a comprehensive range. Every JCB compactor is equipped with unique features and a robust structure. Designed for productivity, the range is suitable for various projects, depending upon the volume of compaction work. Whether it is a single drum soil compactor or a vibratory tandem road roller, every JCB Compactor offers high efficiency and productivity.
Vogele has been the industry pioneer for asphalt pavers. It can pave from 1.5 m paving width to a maximum of 16 m. Several innovations like the pressure bars and electric heating of the screed, Niveltronic plus operating concept and ergo plus operator features have been introduced. Hamm compactors are equipped with an isolated operator platform mounted on shock absorbers so that the vibrations are reduced. The operator platform is with antiskid material to ensure operator safety. The engine compartment is closed with FRP hood in Hamm compactors, which reduces the noise levels. ROPS/FOPS requirement is currently not mandatory as per Indian regulations however it can be provided as an option.
Building 50 km per day: Is it a farce?
India is home to the world's second-largest road network. In the next five years, the Ministry of Road Transport and Highways (MoRTH) wants to complete 60,000 km of NH at an average daily construction rate of 40 km. Clearly, we need to pull up our socks to achieve this. Moreover, the target now is to attain 50 km a day. With an average construction cost of about Rs 30 crore per kilometre (including land acquisition costs) and a conservative inflation rate of 3 per cent for road-building costs, the total funding requirement over five years to attain this target will entail a good deal of investment from the Government.
That said, Anshumali Srivastava, Chief General Manager – Mumbai, National Highways Authority of India (NHAI), believes we are pretty much on track as far as investments are concerned. "Road investment is increasing year on year [YoY]. In 2022-23, roads have seen the highest ever investments with Rs 2.15 lakh crore. Moreover, the banks have taken an interest in the sector. Due to InvITs, funding is easily available. Further, the National Infrastructure Pipeline [NIP] has been laid out for the next five years, which provides assurance to the market."
We should also consider the pace at which four and six-lane highways are being constructed when we deliberate upon the pace of road construction. In fact, it also acts as testimony to the level of innovation that has seeped into the sector. "Lane km need to be taken into account rather than just km alone as we are building more four l and six-lane roads rather than just two-lane roads, which we were doing six years ago," reasons Atul Bhobe, Managing Director, TPF Engineering. "Further, the talent pool that was building 6 km a day years ago has not increased; the same set of people are now building almost five times more nowadays. This has been facilitated by digitisation. So, in clear terms, we have innovated a lot in terms of using lesser manpower and precise machines to get the job done. More and more quality protocols are now automated. Digitisation of land records has been done in record time, which has made land acquisition faster. Today, a DPR [detailed project report] can be completed in nine months, which is proceeding as per the defined schedule. Further, operational maintenance contracts ensure the roads designed are maintained."
In view of the targets, the Government has done much more than catalyse the process of land acquisition. MoRTH and NHAI have given contractors a free hand to select the right kind of equipment and technology to scale up the pace of construction. Moreover, contractors do not have to part with the savings made as a part of the process, which consistently motivates them to innovate and use the latest machines, equipment and technologies. "Use of new technology in road construction is a reality," avers Palagiri.
To speed up the pace of road construction, often the trend is to overlook numerous factors and clearances that, going further, have a long-term impact on the ecosystem. However, such issues are getting their due regard, which will ensure that we have set out on a path of not just development but development that is all inclusive. "If you look at the Delhi-Mumbai Expressway project we are associated with," says Hardik Agarwal, Director, Dineshchandra R Agarwal Infracon, "it is designed for daily commuters, urban connectors, city users, the logistics sector and many more. In executing the project, we obtained numerous environmental clearances including some for the animal sanctuaries that come in between. This itself indicates that we have moved to a phase of inclusive development and it also shows that our capability lies not just in amounts of money spent or kilometres built but in taking the nation forward together."
In conclusion, if all the stakeholders in the road construction segment work together, building 50 km a day could be doable. And considering that rapid urbanisation has led to building efficient roads and highways within expanding cities as well, India has actually done quite a good job. The 50 km target vis-à-vis what has been done between the mainland cities and their ever-expanding peripheries also highlights the need to take note of the demand graph in the roads and highways sector. Thus, it is fairly safe to say that roads and highways, which cater to a multitude of needs and sectors, will develop –sooner than later.
Enhancing Road Safety

The dominion of road safety in India is tricky terrain. A mix of defined protocols and undefined procedures makes it difficult to navigate. However, thanks to global best practices that enhance the safety of design and encourage the use of digital tools, the scenario is set to change.
Cars crashing into each other may look quite enticing in a Rohit Shetty movie but in real life it's something you want to steer away from. On average, around 472,606 road accidents in India annually result in the death of almost 149,472 individuals across different age groups. So, as we become eager to build more roads and highways, we should be equally keen on making them safe for use.