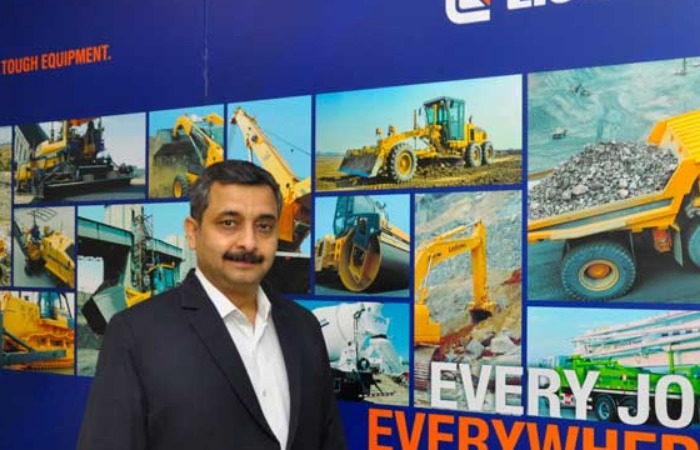 bauma CONEXPO is returning after a gap of almost four years. What has been the past experience at the event?
There is expected to be a high demand for the bauma CONEXPO event due to the desire for new technology and opportunities in the industry. We have had consistently positive experiences attending bauma CONEXPO India and have benefited from networking with other professionals and showcasing our products and services to potential customers. The event provides a valuable platform for business opportunities and is a worthwhile experience for industry professionals and companies, particularly after such a long break. We appreciate bauma CONEXPO as it serves as both a networking and transactional platform.
As one of the largest trade shows for the construction machinery sector, bauma CONEXPO INDIA enjoys support from important policy influencers in the Central and State governments, as well as collaborations with key industry associations like ICEMA, BAI and NAREDCO. This edition has been endorsed by the Honorable Minister for Road, Transport and Highways, Shri Nitin J Gadkari as well as the National Highways Association of India (NHAI) and National Small Industries Corporation (NSIC).
What are the key products on display during bauma CONEXPO? Explain in detail.
For Bauma CONEXPO, Liugong India will focus on construction equipment for road and mining segments. On display will be the Liugong large capacity excavator – CLG950, CLG965, CLG975, and 5-tonne capacity Electric wheel loader- CLG856H-E, hydrostatic wheel loader, AWP, and a few others. All this product range is highly versatile and provides complete ease of operation in different applications.
Also, on display would be CLG950, CLG965, and CLG975 -built for the quarry. It is armed with a heavy-duty lower frame and toughened undercarriage components and is powered by a Cummins engine. The CLG856H-E is designed to deliver best-in-class productivity while ensuring lower operating costs and overall operator comfort and safety.
How do you look at the market in India for your products?
The Indian construction equipment market is expected to grow at a CAGR of 8.9 per cent during 2022-2028. The report considers the present scenario of the Indian construction equipment market and market dynamics for the forecast period 2022-2028. It covers a detailed overview of several growth enablers, restraints, and trends in the market.
The study includes the volume and value sales with a segment analysis of the Indian construction equipment market. The earthmoving segment is the largest in the Indian construction industry, followed by material handling and road construction equipment. Excavators and backhoe loaders were the fast-growing major construction equipment in the market in 2021.
The demand for excavators and backhoe loaders will rise due to various government investments in infrastructure development, growth in renewable energy, and the country's mining industries.
How was the year 2022 in terms of performance? What is your company's plan for 2023?
In this innovative year 2023, We are adding more value to our offerings by ensuring the availability of our equipment through our integrated local manufacturing, along with strong customer support, for which we are expanding our dealership. Presently, we have 20 dealers in India with 50 customer touchpoints. These dealers also cover Nepal, Bhutan, Bangladesh, and Sri Lanka. We are providing them with the necessary training to curtail lead time and improve the quality of service. They are also being trained on the engineering improvisations being made in our equipment so that they can provide the necessary support and service to our newer population of equipment, alongside our active fleet of 4,000 across various verticals.
We have added advanced telematics to our equipment, as telematics is becoming indispensable with engines migrating to BS-4 electronic-based from the earlier BS-3 mechanical ones. With telematics, our equipment will deliver higher total lifecycle costs to the customer. It will ensure predictive and preventive maintenance by analysing varied operating parameters like fuel consumption, engine performance, etc.