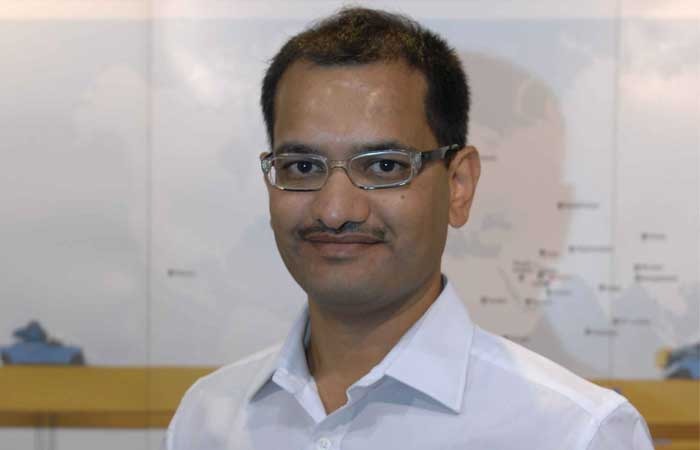 Tushar Mehendale, Managing Director, ElectroMech Material Handling Systems (India), elaborates on the company's activities and the market trends post pandemic scenario.
In the current scenario, how are you dealing with the challenges?
In any challenging situation, it is the company's inherent values that help channelise all the efforts. For us – Trust, Ownership, Customer Focus and Growth are our stated company values. In situations where the outcome is unknown, we believe that if all of us in the ecosystem work under an overarching umbrella of trust, then the path becomes easier. We are proud on our ability to take ownership of the situation and with a clear agenda of customer focus, all our actions are aligned likewise. This allows us to continue growing – be it in our business, in our capabilities to withstand adversities or in our skills for doing something new.
What is the current market scenario of industrial cranes in India?
In a projects business, the ongoing projects simply cannot be stopped and these need to be completed and taken to their logical conclusion. Hence, when it comes to crane orders for big projects under execution, the orders are still being ­ finalised in the industry. The pandemic had put a pause on the entire activity in the market for a few months. However, the market has almost got back to the pre-pandemic days and business seems to be back to normal.
What are the latest products and solutions offered?
At ElectroMech, we have a stated strategy of Cranes & Beyond. In cranes, we work with Abus Crane Systems for the standard range of workshop duty cranes. We work with Stahl Crane Systems of Germany for international projects in the oil & gas industry using their EX product. We also custom engineer and manufacture cranes for steel plants, automobiles, power, paper and a whole host of different industries. We have now extended the ElectroMech brand across allied material handling equipment like forklifts and warehousing equipment through our association with Hyster Yale Group's Yale brand of lift trucks. We have also started a new vertical of aerial work platforms for catering to various sectors within the infrastructure industry. Our tower cranes rental division is also flourishing.
How are customer preferences changing while selecting the product? How are you meeting these requirements?
Customers are now razor focussed on equipment that is safe and reliable and based on sound design. In the past, customers used to focus only on the price and look at cranes and other material handling equipment as something secondary to their core machinery. However, mature companies have realised the importance of material handling equipment within the entire value stream of their operations and the focus is now more on engaging with a reliable partner that not only has the right product to offer but who is also capable of supporting it with world-class service. Today, we have the widest portfolio of material handling equipment available under one roof in India. Our service promise is something that our customers swear by and something that we are extremely proud of.
What is the growth trend in the post pandemic scenario?
The global economy came to a virtual standstill and has again restarted. Due to this short term slowdown, there is a lot of pent-up demand in the market that needs to be catered to on a priority. Hence, we anticipate a quick bounce back from the bottom with urgency increasing in the markets to service the customer demands. This is is going to create a good tailwind for future growth by getting into a virtuous cycle of growth fuelling more growth. The financially strong companies have been able to withstand these tough times and have now emerged much stronger. The companies which were weak at the beginning of the pandemic have unfortunately become weaker or have even perished. This has caused a shake out in various industries, leading to a lot of cleaning up. This will also lead to a much more professional approach being adopted in the industry going ahead.