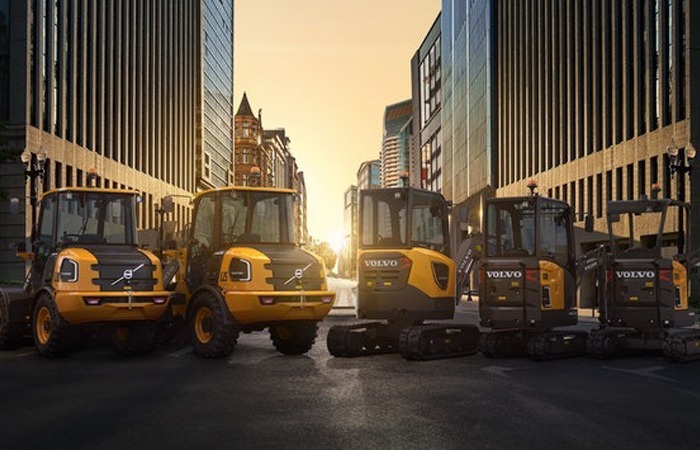 Roads and highways sector is considered to be the most vibrant infrastructure segment where a lot of activities ongoing consistently for a long time. While other construction segments see ups and downs, the development of roads and highways has been happening in the country in a sustainable manner. Though the fiscal 2019-20 saw some dip in actions, towards the end of the year, things were picking up.
The roads and highways sector is expected to bounce back soon with the government's corrective measures to combat slowdown and the large number of projects planned in the coming years. The road equipment players are bullish on the future growth prospects.
Diverse equipment to cater demand
According to reports, the Ministry of Road Transport and Highways (MoRTH) has surpassed its target for construction of national highways in the country till August 2020. During April to August this year, 3,181 km NH length was constructed against the target of 2,771 km for this period. Further, 3,300 km length of NH works have been awarded in this year till August, which is more than double of the 1,367 km during the same period last year. Sanctions were issued for construction of 2,983 km of NHs all over the country during this period. To widen and revamp 1.25-lakh km of roads, government has approved the launch of PMGSY Phase-III at an estimated cost of Rs 802.50 billion. The government set a target of constructing roads worth Rs 15 trillion over the next two years.
According to Dimitrov Krishnan, Managing Director, Volvo CE India, "The road construction industry has performed well in India for many years now and Q1 of fiscal 2020-21 is no exception. Over the past two to three years, the road construction segment has contributed close to 60-70 per cent of all construction equipment demand in India. While there has been a negative impact of Covid-19 that is impacting all industries, sales of compactors and pavers at Volvo CE have been very resilient. This has especially been the case after the relaxation in lock-down measures with many road projects restarting."
The Ministry of Road Transport and Highways (MORTH), under the leadership of Minister Nitin Gadkari, has given a clear indication that there will be renewed thrust on road construction. The month of April 2020 saw the sales hit due to the nationwide lockdown. Since then month on month, the sales have improved. In fact, during the months of Oct-November 2020, sales of Compactors surpassed the corresponding period last year by around 20 per cent. This is an indication that normalcy is fast restoring in the road construction sector. The migrant labour is returning to most worksites and the speed of execution has picked up considerably.
The revival in demand for construction equipment will depend primarily on the pace of execution of these projects with MORTH giving adequate thrust on Infrastructure segment. We have seen the award of large-size road contracts even during the lockdown. MORTH is looking at awarding more than 8,000 km highway construction contracts in FY2020-21.
Further, stimulus package from Government of India will support revival of the economy and the demand to pick up. L&T Construction Equipment Limited, which manufactures Compactors and other Road Machinery, is fully geared up to meet the market demand.
Says Vivek Hajela, Vice-President and Head – Construction Equipment Business, Larsen & Toubro, "L&T's focus on road machinery is due to the emphatic role mechanisation and technology have in the faster execution of road construction. L&T's Product Development Centre (PDC) has indigenously designed the machines that are highly suitable for the Indian market. L&T 9020 wheel loader was one of the first machines designed by the PDC and has become a popular choice in the loader segment. Over 2,300 machines of wheel loaders have been supplied over the years in the Indian market and are effectively deployed for various applications. PDC has the capability to design and develop the machines by integration of structures, hydraulics, electricals, aggregate selection, matching as well as building prototype and validation. L&T 1190 Soil Compactor was developed indigenously by PDC and over 1300 nos have been supplied."
L&T 990 HF is 10 T tandem compactor and has advanced design features like the suspended frame design and is the only machine in the Indian market with engine housed in a separate rear compartment, making it easy for servicing. The machine has a balanced weight distribution of 5 Tonnes each on the front and rear. L&T 491 Mini Tandem Compactor, which was also developed by PDC, has a population of 400 numbers.
L&T 2490HD pneumatic tyre roller helps in sealing the Road surface. In a span of 3 years from its launch, over 30 units have been supplied in the market. Skid steer loader L&T S315R, a utility machine developed by PDC, works effectively in confined spaces. In recent times, a new model of wheel loader, L&T 9020SX, designed and developed by PDC ha become popular with users. The model with better torque characteristics and a better cabin has brought down the operating cost for the customers. Over 300 machines have been supplied in the market since launch of this model.
Hydraulic sensor paver, L&T 5590, is another product, which has been designed by PDC and is undergoing user trials. The hydraulic paver is much sought after by the road contractors who need paving as a basic function to be carried out during road laying. The machine is capable of paving up to 5.5 m.
Recycling is picking up in road construction, especially in rehabilitation and reconstruction of roads, a lot of milling and recycling activities are taking place. Wirtgen being a major player in this field has introduced the cold milling and cold recycling and these two technologies are reasonably well accepted in the market.
Krishnan feels, "With the government's investment in national highway projects as well as in smaller state highway and road projects, we are seeing a recovery in the road construction sector. This rebound in the sector brings a strong opportunity for capable road equipment like compactors and pavers that can handle tough conditions and are productive enough to meet tight government deadlines."
Volvo CE offers a wide range of compactors, pavers and excavators that are popular in India for road and highway project applications. Some of these products include the P6820C and P7820B pavers, the SD110 compactor, and the EC200D, EC210D and EC300D excavators. "We expect strong interest in these products in the coming months. We will capitalise on this interest for these products by ramping up our customer outreach and expanding our dealer support for the road construction industry," adds Krishnan.
About the innovative products, he explains, "One of our latest innovations that will benefit the roads and highways sector is the launch of the first electric compact excavator – the Volvo ECR25 Electric. This product replaces a combustion engine with 48-V lithium-ion batteries and an electric motor that powers the hydraulics to move the machine and attachments. The batteries store enough energy to power the machine for 8 hours in typical applications, such as utility work. This machine builds on our technologies from concept machines like the EX02 as well as conventionally powered machines like the ECR25D."
CASE India offers an entire range of road equipment especially designed for rural roads. For asphalt application, the company offers 752EX vibratory tandem compactor and 450DX mini tandem compactor. In soil compactors, CASE has 1107EX available in three variants - standard, drum drive and pad foot drum. Additionally, the 110 EX-D soil compactor is specially used for mining application and is available in two variants - Drum Drive and Pad Foot Drum. All compactors are equipped with compaction meter, where operator can check on screen the amplitude, frequency and ICV (intelligence compaction value), which is related to density of soil compacted.
JCB offers technologically advanced innovative Made-in-India products for the roads sector. For instance, explains Singh, "the design of the JCB's vibratory system with a single-piece eccentric shaft and overturning weights is well proven on our compactors. It delivers excellent compaction performance for all applications. While this design offers high level of performance, it also keeps it simple to operate through two amplitude settings to select from, based on the application. This vibration system also keeps the design architecture simple for long life and ease of service.
Sany offers a range of motor graders for roads and highways applications. Motor graders are the most important equipment in highway and road construction with their usage ranging from leveling, material removal and maintenance of roads. With new highway projects in the pipeline, the market is quite upbeat and we surely see a surge in demand for our products. With the increasing number of new road projects, contractors are looking for high productivity and fuel-efficient machine. The demand for higher HP and higher weight machines is increasing as compared to smaller ones.
Digitalisation in road equipment
Road construction equipment is one of the most advanced ranges of construction equipment working in the country. Digitalisation in road equipment has picked up in the past few years. In the new pandemic situation, demand for digital features is growing further. According to Krishnan, Covid-19 has caused a digital transformation in many industries and the road construction industry is no exception.
On the digital technologies from the company, Krishnan says, "An example of a digital technology that we foresee renewed interest in is Volvo's CareTrack telematics system. This system gives equipment owners access to a wide range of machine monitoring information that can help improve the productivity and uptime of their machines. The system generates a wide range of reports with data on fuel consumption, operational hours, geographical location and more. These reports are available via a web portal or can be received via SMS or email alerts."
Globally, CASE has introduced a lot of product concepts which are loaded with advanced technological features like Project TETRA and the autonomous tractor concept which is completely driverless remotely controlled equipment can increase a working day to a full 24 hours, thereby increasing productivity. Recently, the company also launched our SiteWatch platform with an all-new dashboard, more intuitive navigation and new overview section that highlights critical information without requiring the user to search extensively for the data. Additionally, our machines also come equipped with a multitude of smart features such as an Eagle Eye telematics system, which helps in monitoring the performance, security and efficiency of the machine in real-time.
Border road push
India is a vast country and there is significant scope into creating more roads in the country including at our borders. Progress is possible only if we have world-class road connectivity to these areas. With the focus on creating infrastructure strategically, opportunities will arise in future.
According to Palagiri, border roads is an area where projects are lined up, and now their execution may improve as the roles of border roads and MoRTH are better defined, and border roads gets more independence to execute projects independently.
L&T is also experiencing some demand push from border road projects as the company has supplied earthmoving equipment to Border Roads Organization and has supported the machines in the remote areas of Ladakh. Hajela adds, "The construction of border roads is being given high priority by the GoI. Most of the construction equipment supplied are for high altitude projects and strategic roads, which are accorded high importance by L&T. The machines are supplied with cold start kits and anti-freeze coolants to be able to operate in cold temperatures."
The Road to Safety and Sustainability
green highways will necessitate bio-engineering solutions, water conservation and harvesting techniques, climate resilience techniques, solar lighting, and so on, observes Vishwas Jain, Managing Director, Consulting Engineers Group. On the equipment front, green highway projects will need recyclers, milling machines and stabilisers (the stabilisation of soils reduces the need for crushed stone).
Vishwas Jain points out that as these materials and technologies aren't generally being used in other highway projects, green highways are a great concept.
A green highway is a relatively new concept in roadway design that incorporates transportation functionality as well as promotes sustainability, and delivers various advantages over the conventional method of road construction, points out Abhishek Kumar, Managing Director, Ayoleeza Consultants.
"Local and marginal materials, industrial by-products and other bio-engineering solutions act as natural sinks for air pollutants and arrest soil erosion at embankment slopes," explains Kumar. "Promoting the efficient use of water and construction materials will conserve natural resources and reduce greenhouse gases."
MoRTH and World Bank estimates suggest that green highways will help reduce greenhouse gas emissions by 25 per cent during the construction process compared to normal roads with same set of machinery and equipment, shares A Shankar, Head-Strategic Consulting and Valuation Advisory, India, JLL. "Emissions will further reduce over operations and maintenance as green highways use less cement, bitumen and asphalt, which are more polluting."
"Though some construction methods focusing on environmental conservation were already in place in select projects, the Green National Highway Corridor Project will completely utilise these technologies to make road construction more environment-friendly," says Dhananjay Ketkar, Managing Director-Highways, Feedback Infra. "Now that countries are aiming to cut down greenhouse gas emissions in all sectors, implementing this in the roads sector is definitely welcome."
"Green corridors build on the growing awareness of the need to conserve resources and protect the environment during the design stage," notes Porus Bhatt, Director, Genesis Infra Project Consultants.
In the long run, Shankar believes this government focus will enhance India's institutional capacity to build (green) corridors and safer and less environmentally impactful road transport systems.
"Promoting the greening and development of eco-friendly National Highway corridors across the country will pave the way to sustainable development, with the participation of farmers, the private sector and government institutions, including the Forest Department," adds Indranil Basu, Managing Director, Project Management, South India, Colliers.
YFC Projects is implementing a project under the ambit of the Green National Highways Corridor Project in Rajasthan."We are developing a concrete highway stretch from Ras to Mandal via Beawar," says KK Mutreja, Senior Vice-President (Technical), YFC Projects.
It's been business as usual for the company. "What's worked for us is our in-house expertise in using concrete; otherwise, developers tend to be more skilled in using asphalt," explains Mutreja. "Concrete roads are more eco-friendly to construct [than asphalt roads] and easier to maintain even though they don't offer the best ride. Other than that, the project has been like any other road project for us."
Positive outlook
The road network in the country is one of the largest networks in the world, but the share of national highway network is too small. So there is a huge opportunity in the development of highways in the country in future.