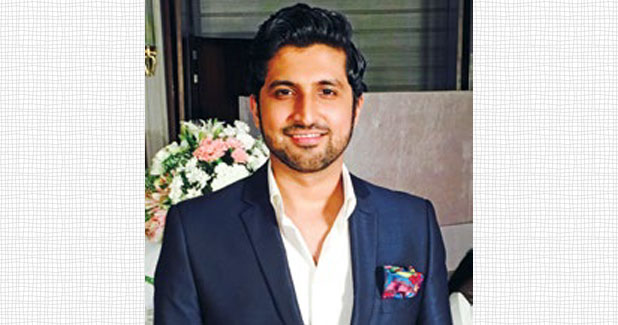 JLG is our preferred supplier and we have recently placed the single-biggest order in India by any rental company for ultra boomlifts.
Mohit Madan, Director, Eastman Logistics & Infrastructure Pvt Ltd
elaborates...
Could you describe on your company and its business activities?
Eastman Logistics and Infrastructure is a flagship company of the Eastman Group. Eastman has its working presence all over India. The promoters of the company have a vast experience of 40 years in the equipment rental and logistics industry. The main business activities of the company are: Rental of boomlifts/manlifts/cherry pickers; Rental of cranes; Logistics; and Operation and maintenance activities.
Which are the major industry segments you cater to and who are your major customers?
The major industry segments that we cater to are oil & gas, cement plants, construction industry, power plants, windmills, Metros, and airports. Major customers are Reliance Industries Ltd, Afcons Infrastructure Ltd, and BHEL.
What are the major services you provide to your customers?
We provide expertise service in helping our clients choosing the right machine for their desired jobs, as we have certain gadgets that help them decide the right type of machine. We then deploy these machines at cost-effective rates with the least down time. We are also providing maintenance services in cleaning of glass facades and maintenance activities in plants.
Could you give us an overview of your business with JLG?
JLG is our preferred supplier and we have recently placed the single-biggest order in India by any rental company for ultra boomlifts. We have presently ordered 25 units.
Which JLG machines do you own in your fleet and how many units do you have?
Our fleet consists maximum of JLG equipment and we have a range of equipment right from 27 to 150 ft (8-46 m) which consists of boomlifts, scissor lifts and spider lifts. We have a fleet of 110 units and still expanding.
Why did you choose JLG equipment? How did this help to improve and grow your business over the years?
I strongly believe JLG is the leader in the Aerial Work Platform (AWP) industry which provides top-of-the-line equipment all over the world. In my opinion, they are not one of the best but ?THE BEST? manufacturer in the world. Their equipment have the best after-sale value compared to its peers. This has helped us in buying new equipment and getting a good after-sale value for selling our old equipment as we want to maintain a young fleet.
What kind of support do you get from JLG in your rental business?
JLG tries and organises regular training sessions for our operators and engineers to help operate and maintain the machine to its best. They also have an online system to order parts timely thus helping us in keeping downtime to its least.
What is the current demand and potential level of AWPs?
The demand for AWP is increasing drastically in a lot of industries as safety and time has been a key to success for most projects. Presently, most rental companies are running at 80-85 per cent efficiency. Compared to rest of the world India owns less than one per cent of the total equipment in AWPs, thus that gives you the potential towards the industry.
Will you be adding more JLG equipment in future?
Definitely, as demand increases we will be adding more.
What is the business trend this year? How do you look at the current industry scenario?
The business trend has been very encouraging this year as the demand has been increasing drastically in various industries. The good part is that different industries have started using AWPs.
Currently, due to demonetisation, there should be a downward trend in the consumption of steel and cement for a short while, which would impact the decision of many of the steel and cement manufacturers to slowdown in further expansions, which I feel would be there for a year or so. Thus, next year would not probably see the growth that we were anticipating, but the use of AWP equipment in maintenance would keep us busy.
Where do you find more demand for these equipment?
Any one who wants to work timely and safely on heights requires these equipment. AWP is still a new concept for India and it will be the coming years that will decide the maximum use sector wise. Presently, maximum demand comes from new factories being constructed, auto industry, oil and gas, and windmills.