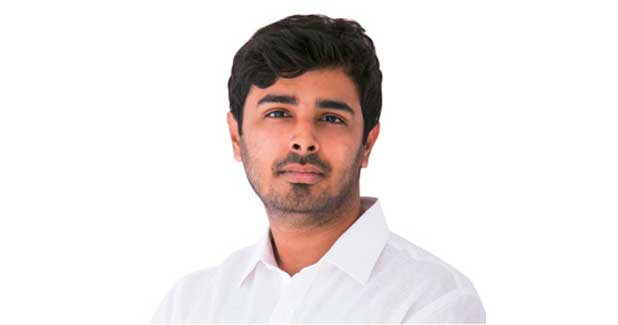 There is a strong need for a standardised training content that increases awareness of best practices, clarifies responsibilities and addresses safe use of equipment.
Srivatsan Jayashankar, CEO, Atlas Simulations
shares more on the training needs.
How important is operator training in AWPs?
When a worker is not properly trained to operate an aerial lift, serious accidents are likely to occur due to the massive size and weight of the aerial lift. Boom lift accidents, included amongst aerial lift accidents, are some of the highest because of the incredible reach power and height of these machines. Common accidents include electrocution, fall from aerial lifts and machine entanglements. When the operator of the machine makes a mistake or uses a wrong technique, he is not aware of a hazard or not careful enough and causes an accident. Accidents caused by operator error are very serious. At the same time, they can always be preventable with the right tools and training.
What is your view on training AWP operators in India?
The skilled labour force in India is very limited. Currently, OEMs and rental companies follow traditional training methods that include classroom training, videos and presentations to train airport personnel on standard procedures and on using PPE. However, traditional training methods are proving insufficient when working under time pressure and during emergency situations. On-site training means experienced personnel and equipment downtime. There is also added language barrier when training the workforce that leads to loss of information during training. There is a strong need for a standardised training content that increases awareness of best practices, clarifies responsibilities and addresses safe use of equipment.
What are the major training programmes you offer for AWP operators?
Our objective is to offer a comprehensive course plan that not only empowers the operators but also helps maximise their productivity. We currently have training simulators for boom and scissor lift. Our product suite offerings include: Hardware: The hardware components are designed to meet international standards for mobile elevated working platform. VR control panels are fitted with OEM replicas to enable operator's familiarity and ease of use. Integrated motion platforms accommodate jerks and tilts thus creating a realistic learning experience.
Content: New age multimedia tools like gamified 3D and VR content drive user engagement and maximise knowledge retention. The training contents are specially designed to enhance operators self-learning and professional development. Immersive VR technology offers in-depth skill-based learning that enables operators to apply best practices to tackle risky scenarios.
LMS: A Learning Management System (LMS) identifies operator's skill gaps with advanced analytics and customises training contents to better suit their training needs. Built-in test reporting features track trainees' performance and helps build their competency. It also scales up operators' expertise by getting them certified on customised test content.
What is your plan on training AWP operators in India?
We train and provide certifications to the AWP operators, for the following in the long term:
-Making unskilled workers employable and help close the massive skill gap
-Reducing the training and certification cost
-Improving the quality of training
-Training RoI can be measured in terms of skill development
and revenue from issuing certifications.