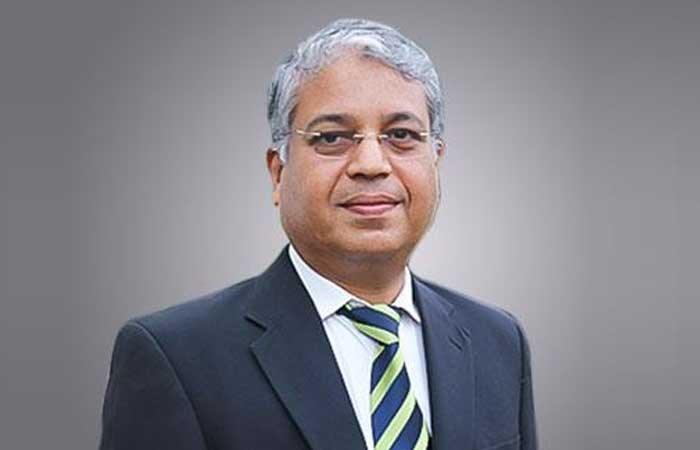 Incorporated in June 1998, and commencing its manufacturing operations in 1999, Schwing Stetter India is a 100 per cent subsidiary of Schwing GmbH, a $1.30 billion German concreting machinery manufacturer and a part of XCMG group. Schwing Stetter is a pioneer in manufacturing equipment for concrete preparation, placement, transportation and recycling. Schwing Stetter (India) manufactures concrete batching plants, concrete placing booms, concrete pumps, truck mounted concrete boom pumps, shotcreting machines, concrete truck mixers for transporting readymade concrete to construction sites, concrete truck mixers with concrete pumps, concrete recycling plants, plastering pumps, self-loading concrete mixers, self-propelled concrete mixers and sludge pumps.
Schwing Stetter (India) sells and services equipment like concrete pavers, curb and gutter machine, aerial working platform, all terrain crane, cold milling machine, crawler crane, excavator, horizontal directional drilling, motor grader, rotary drilling rig, tower crane, truck crane and wheel loader are our various newer range of equipment that have been launched recently from GOMACO and XCMG. We cater to the requirement of infrastructure developers and also act as an OEM supplier to various cement companies who offer ready mix concrete. Schwing Stetter has its manufacturing units in 12 countries including Germany, Austria, USA, Brazil, Russia, Ostrava, United Kingdom, India supported by sales and service centers in France, Netherlands, Austria and Sweden as well as representations in more than 150 countries worldwide.
VG Sakthi Kumar, Managing Director of Schwing Stetter (India), speaks on the company's strategy to stay afloat in this turbulent condition, and the segments that are driving the demand for concrete equipment in India.
The market is going through a difficult phase due to the coronavirus pandemic. What is the scenario in the concrete equipment market? What is the current market size?
The concrete equipment market is no exception in this pandemic, but not to the level of other equipment segments like excavator, transport, haulage or similar equipment. We have seen the fast recovery in the end of 2020 and ended up in a decent sales volume (15 per cent less than last year).
The current market size is approximately at 150 batching plants, 150 concrete pumps, 750 concrete truck mixers and 350 to 400 self-loading mixers per month, provided the lockdown restrictions does not affect the demand from the industry. The year 2021 should see an increase of 20 per cent over 2019.
What is your strategy to stay afloat in this turbulent condition?
Schwing Stetter was always close to the customer. Using the support of technology, we have taken innovative paths like meeting the customers virtually, having technical discussions and arrive at total concrete solutions without much of human involvement. This is keeping us busy at factory.
Our aftersales support has done similar service where we have serviced the customer via video calls for immediate solutions, apart from giving them regular service. This has helped us to keep our existing clientele happy. As a word of mouth, we have acquired a good number of new customers. And all these with due respect to the safety precautions for Covid-19.
Roads and highways is one infra sector that was back in action faster, after the Covid-19 pandemic impacting the overall industry and economy. How optimistic are you on the sector in terms of project execution and growth?
We at Schwing Stetter have equally benefited with road and highways sector bouncing back after pandemic – we had supplied a good numbers of equipment for this segment. We are quite optimistic and hopeful that most of the road and highway projects will be completed as expected. Highways like Delhi-Mumbai corridor, Samriddhi Expressway have picked up speed now and will be completed soon. We expect the segment to remain fast growing in the year 21-22 also.
Which segments drive the demand for concrete equipment in India?
Segments that will drive the demand for concrete equipment are highways and roads, metros in major cities, irrigation projects, infra projects and real estate (for ready mix concrete). Road/rail connectivity in North and Northeast has and will give good business for concrete equipment.
What are the latest offerings in your product range?

Improved batching plants range from 60-120 cum – both mobile and stationery applications with special requirements like metal fibre, micro silica, ice and similar requirements for high grade and high strength concrete
M30Z IV – for projects were frequent shifting is required
H1.25JR plants for metro cities for Ready mix concrete
Customised plants for precast applications (range from 1cum to 2.5 cum per batch)
Full range of batching plants and allied equipment for high speed rail (Bullet train – Ahmedabad to Mumbai )
Improved S43 SX range in boom placers, our new factory at Cheiyar can give 100-150 boom placers (all ranges) a month.
Fully built shotcrete machine's TSR 30.14 for tunnelling applications
1420 RMC for ready mix concrete in tier II and III cities
9 and 10 cu m concrete truck mixers with prime movers power
Self-loading mixers – inline production facility at global manufacturing hub at Cheiyar can manufacture 300 machines per month
How do you assess the growth potential for concrete equipment in India?
The YoY demand will be at 20 to 25 per cent in today's scenario. Roads and highways will be the real differentiator. Metros and high-speed rail will give the momentum to the business. This can be met by Government's keen initiatives on completion of existing projects and awarding new projects. Easy funding from bankers/NBFI's will increase the demand.
What are the challenges faced by concrete equipment market?
Most of equipment has good amount of imported components – the imports from entire Europe are effected due to pandemic- this will be a challenge for some more time. Due to Covid-19 restrictions, most of our local vendors have decreased production, thus creating a pressure on deliveries, also due to transport restrictions in a few States. We need to pay more to get the regular material.
How do you look at the future of concrete equipment in India?
Future is bright. Since more focus is now on infra, road, metros, and high speed trains, all these have huge requirements of concrete. We have inaugurated a state-of-the-art global manufacturing hub in Cheiyar – 90 km from Chennai to exceed the future demand.