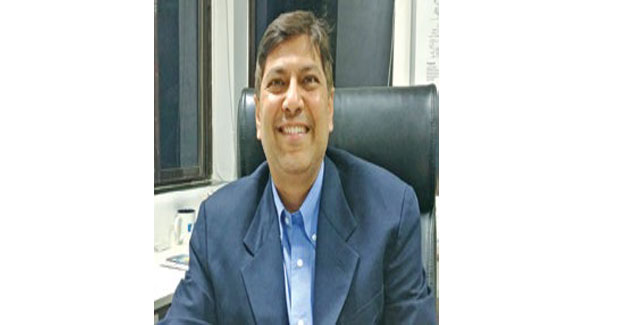 Shandar Alam,Director, Sales and Service - Vehicle and Hydraulics businesses, India, Eaton.
The current industry scenario seems encouraging. We are already witnessing good growth from both earthmoving and road construction segments, especially from platforms like excavators and loaders. This growth is expected to sustain with the government looking at investing in smart cities as well as developing infrastructure projects.
Market challenges
India continues to grow and evolve in terms of manufacturing and engineering capabilities. However, there is still a gap in adoption of advanced technologies to meet international standards. Also, the dearth of trained manpower, skilled operators and workers who can make the most of the technological advancements is a major challenge the sector currently faces. Clarity on land acquisition remains a challenge that needs to be addressed for smooth execution of large infrastructure projects chalked out.
A platform of opportunities
Excon is one of the largest congregation for players from the construction equipment and technology industry in India. Excon will certainly be a valuable platform in bringing forward the optimism of the CE market by enabling businesses to explore the latest product and technology trends in the industry. Networking with leading industry players also helps companies explore business opportunities that may propel further growth.
Key focus
With a focus on smart technologies fuelling next generation infrastructure, Eaton sees great opportunity to connect with key stakeholders at Excon this year with a view to further deepening its understanding of customer and industry requirements. We expect to see OEMs, construction companies, contractors, government officials, investors, finance companies, international visitors, end-users - all coming together and sharing their perspectives on the road ahead and how they are approaching and viewing the need for incorporating smart technologies into equipment.
Showcasing innovation
We plan to leverage Excon 2017 to showcase our differentiated products, solutions and services, and demonstrate how we can create distinct value for our customers. We also expect to use this opportunity to understand the latest trends in the construction industry, which will help us design the next generation of products for our customers. We expect our interactions with participants at Excon 2017 to help us address the emerging power management needs of our customers in the construction industry and thus grow our business in years to come.
Eaton's commitment to development of smarter machines will be the highlight at Excon 2017. The showcase this year includes various electro-hydraulic products such as the HFX range of electronic controllers and VFX display, along with state-of-the-art CMA valves. In addition to our wide range of hydraulic products for backhoe loaders, skid steer loaders, compactors, scrapers, dozers, concrete mixers, boom pumps, wheel loaders, commercial vehicles, cranes, and mining equipment, we will also showcase our solutions for excavator application, which include the main pump, swing motors, track drive motors as well as hydraulic remote controls. Along with this, you will also get to see our wide range of fluid conveyance offerings.
Expectations
Construction is a focus segment for Eaton. We have a strong presence in this segment in major markets across the world. We expect the exhibition to be an excellent platform to gain exposure to the new and futuristic products, solutions and technologies in the construction equipment industry. We are also keen to learn from OEMs and other participants that are leading the growth in this industry. We are excited to understand new technologies, gain insights into new projects and initiatives, and explore fruitful business opportunities at Excon this year.