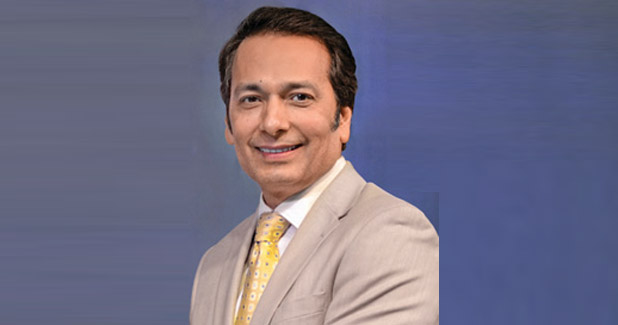 The Central Government's latest announcement on investment in infrastructure has revalidated the mood that was set by
Union Minister Nitin Gadkari at EXCON
this December. The Union Finance Minister Nirmala Sitharaman on the New Year eve announced Rs 102 trillion investment plans in the next five years towards making the country a $5 trillion economy by 2024-25. The investments will be across the infrastructure segments like irrigation and rural infrastructure, industrial infrastructure, agriculture and social infrastructure, roads, railways, ports, airports, urban infrastructure and telecom. The new initiatives clearly indicate that an "economic agenda" is now driving the government's claw-back strategy after a string of losses on the political front.
Earlier, speaking at EXCON in Bengaluru last month, Nitin Gadkari announced that the government is investing Rs 2 trillion this year and next year, it would be Rs 3 trillion.
Within the next five years, the total government spend on the road infrastructure will be about Rs 17 trillion, according to the minister. He also highlighted that with the Central Government pumping huge amount of investments in road and other infrastructure projects, the construction equipment industry can expect a 40 per cent increase in sales in the near future. He urged the private players in the construction industry to adopt advanced technologies and global best practices for their construction projects to reduce the cost of construction. The EXCON 2019 saw many new technologies unveiled that can meet the expectations of the construction industry in line with the new push in the infrastructure development in the country.
Earthmoving equipment is the important equipment segment in construction with applications in almost every construction and infrastructure projects. Earthmoving equipment segment has evolved over the years with a lot of new innovations and technologies on IoT and digital platforms. The Cover story elaborates on how earthmoving equipment OEMs are gearing up to meet the emerging demands with the introduction of technologies that make the equipment more productive and efficient. The Feature on Post-Excon 2019 showcases the innovations at the event. It also covers exhibitors' views on the market and their plans ahead. The Cover story and the Features together bring forth the technology developments and the market dynamics of the Indian construction equipment sector.
As the new year unfolds, the construction equipment industry is optimistic about the future ahead. With the government reiterating its focus on infrastructure development, we hope the equipment market bounce back soon. Let the funds flow, let the projects kick off and let infrastructure win!
We wish all our readers a Very Happy and a Prosperous New Year!