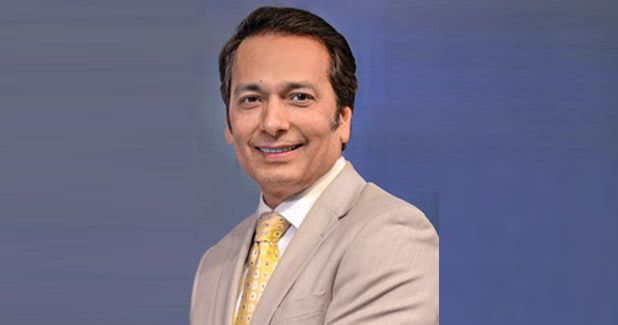 The Union Budget 2020-21 heralds the roadmap for investing Rs 103 trillion in the next five years. The Finance Minister in her address has proposed more than 6,500 projects across sectors within the National Infrastructure Pipeline (NIP) and are classified as per their size and stage of development which include housing, safe drinking water, access to clean and affordable energy, healthcare for all, world-class educational institutes, modern railway stations, airports, bus terminals, metro and railway transportation, logistics and warehousing, irrigation projects, etc. The allocation for transport infrastructure alone is Rs 1.70 trillion. Irrigation along with agriculture and allied activities too has received a tremendous boost with an outlay of Rs 1.6 trillion. With the government borrowing now into place, money for projects will start driving execution.
Compact equipment are gaining prominence in the infrastructure development activities. With growing urbanisation and mechanisation of manual labour, use of smaller machines in various projects is picking up. In this scenario, skid-steer loaders (SSLs) are ideal machines to work in confined urban areas and areas where bigger machines cannot enter. SSLs are not only compact machines but also versatile and maneuverable, making them ideal to perform multiple jobs in limited space with the help of various attachments. In spite of these advantages, adoption of SSLs in India is very low compared to developed markets. The Cover Story elaborates on the importance of SSLs in the current market scenario, advantages of these equipment, reasons for low market penetration and steps needed to mobilise the market growth.
The Aerial Work Platforms (AWPs) market in India is still in its infancy. But these machines have a great potential in the country going forward, due to the development of urban infrastructure with more commercial establishments and modern building structures coming up. AWPs find applications especially in facility management and maintenance of urban infrastructure. Wherever people need to work safely at heights, AWPs are the preferred option. The Feature elaborates on the importance of AWPs for safe and productive work at project sites, steps needed for the growth of AWPs, and the market outlook. The Focus on Asphalt Plants is an overview of the demand trends in the construction market for eco-friendly asphalt plants. Asphalt is gaining traction due to its advantage for being recycled and reused better than concrete. Also, waste materials like plastics can be mixed with asphalt to lay asphalt roads. Asphalt plant manufacturers are designing the plants according to the need for using recycled materials in asphalt mixes. The CASH Feature on Digitalisation explains the digital and IoT-based technologies in infrastructure equipment and how these technologies are providing efficiency and productivity at projects. Also read other columns to have an overall update on the industry.