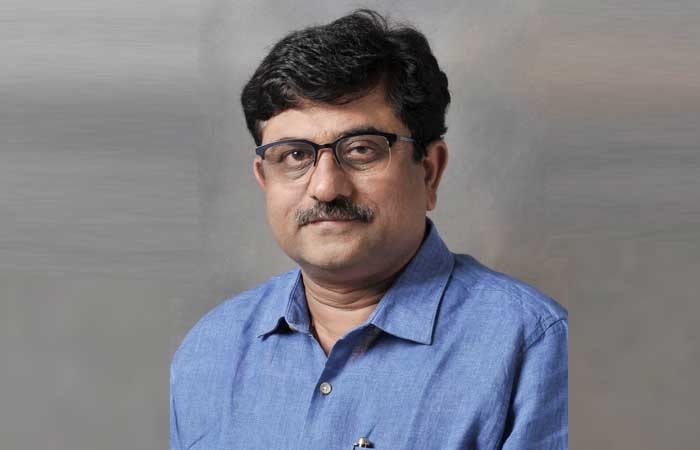 What are the current trends and developments in the Indian concrete equipment market, and how are you addressing these trends with your products and services?
In recent years, the Indian concrete equipment market has undergone dynamic fluctuations and witnessed a series of transformative developments. India's construction industry is currently experiencing an extraordinary boom, setting, and surpassing records and attracting substantial investments in vital infrastructure projects like roads, bridges, highways, expressways, railways, metros, and more.
The concrete equipment sector has been quick to embrace advanced technologies, elevating productivity, efficiency, and sustainability. Automation, robotics, IoT (Internet of Things), and sophisticated control systems are seamlessly integrated into our concrete equipment, leading the charge toward modernisation.
At the forefront of this flourishing industry, our unwavering commitment has always been directed toward achieving unmatched productivity and the highest standards of quality. Our range of cutting-edge machines, including SPM 20, SPM 26, SPM 30, and Model 50, empowers our esteemed customers to craft exceptional products such as value-added items, load-bearing components, masonry products, road and patio solutions, and more.
With an increasing emphasis on sustainable construction practices, we are committed to deploying eco-friendly materials, reducing waste, and enhancing energy efficiency. Our concrete equipment manufacturing endeavours are fuelled by robust research and development efforts, striving to offer innovative solutions that align with sustainability objectives.
How do you differentiate your products and services from those of your competitors, and what are your key competitive advantages in the Indian concert equipment market?
Our concrete block machines exemplify unparalleled quality, characterised by robust construction, precision engineering, and durable components, ensuring a lifetime of seamless and high-performance operation.
With our patented CVT® (Columbia Vibration Technology), a pioneering innovation that stands as the sole of its kind worldwide. This cutting-edge technology guarantees consistent density throughout each product, optimising cement usage, and significantly reducing mould wear.
Our esteemed clientele benefits from an extensive array of customisations meticulously tailored to cater to their specific requirements. This level of adaptability empowers them with the freedom to choose block sizes, shapes, textures, colours, and production capacities to suit their individual needs.
Boasting an impressive track record of over 85 years of experience and serving customers across more than 100 countries, Columbia Machine has cemented a formidable reputation in the market. We pride ourselves on consistently delivering products of superior quality and unparalleled customer service.
What are the biggest challenges you face in the Indian concrete equipment market and how are you addressing these challenges?
In the vibrant landscape of the Indian concrete equipment market, we encounter a series of formidable challenges that demand adept solutions. Our dedication to surmounting these obstacles stands as a testament to our commitment to excellence and customer satisfaction. Chief among these challenges is the fierce competition from Chinese manufacturers and copies of Chinese equipment in India. Alongside this, we navigate the complexities of cost considerations, delays in infrastructure development, and a scarcity of skilled labour.
Regrettably, the utilisation of substandard concrete block machines and inferior concrete blocks poses a grave concern, jeopardising the structural integrity and longevity of the constructions they form. Compounding this issue is the insufficient training of workers, which not only exacerbates the shortage of skilled labour but also engenders a lack of awareness regarding safety protocols and industry best practices. Such inadequacies inevitably impact the overall quality of construction projects, jeopardising integrity, durability, and compliance with regulatory standards.
Furthermore, the absence of comprehensive training programs curtails workers' ability to effectively leverage modern construction techniques, tools, technologies, and materials, impeding innovation and the efficient execution of projects.
To surmount these challenges, we have embraced a multi-faceted approach. Our focus lies in product differentiation, optimising costs while delivering value, fostering strategic partnerships with esteemed banks and financial institutions, nurturing strong relationships with stakeholders and vendors, and implementing comprehensive training programmes to enhance the skill set of our workforce. In addition, we are bolstering our service team to ensure prompt support, while also adopting remote monitoring solutions to proactively address maintenance needs.
Through a combination of these initiatives, we remain steadfast in our commitment to overcoming obstacles, delivering excellence, and driving positive transformation within the Indian concrete equipment market.
What is your company's approach to innovation and technology, and how are you incorporating new technologies into your products and services?
In the current landscape, skilled labour has evolved into a precious and scarce resource, prompting our esteemed customers to seek innovative solutions to overcome the demand and supply gap. Understanding the urgency of this matter, we have stepped up to the challenge by offering automation as a transformative answer.
Responding to the industry's needs, we have successfully integrated automation technology into our renowned SPM 26 and SPM 30 plants, empowering our customers with efficient and streamlined operations. Witnessing the success of these automated solutions, we are delighted to announce that we have expanded our offerings to include automation with our flagship plant, the SPM 20 concrete block making machine.
With this progressive step, we aim to revolutionise the way concrete block production is approached, ensuring our customers stay ahead in an increasingly competitive market. The implementation of automation not only addresses the scarcity of skilled labour but also significantly enhances productivity, consistency, and precision in the manufacturing process.
Our commitment to customer satisfaction and continuous innovation drives us to explore cutting-edge technologies that empower businesses and pave the way for a sustainable and prosperous future. Through our automated solutions, we aspire to support our customers in surpassing their production goals while maintaining the highest standards of quality.
Experience the paradigm shift in concrete block production with our state-of-the-art automated solutions, as we take a leap toward a future where efficiency, excellence, and adaptability converge seamlessly.
What are your plans for future growth and expansion in the Indian concrete equipment market, and what steps are you taking to achieve these goals?
There has been a steep increase in the demand for concrete products in recent years. To provide more output, we will start manufacturing Model 50 at our new factory. Moreover, Wet Press has been a keen interest of major concrete product manufacturers recently. To serve this demand, we acquired WIL EL MIL last year and we will start manufacturing WIL EL MIL wet press at our factory shortly.