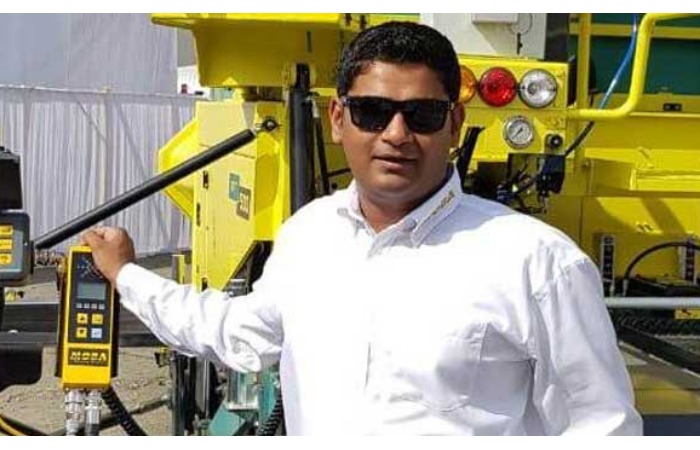 Samip Desai, Director, Moba Mobile Automation (India)
, talks on the growing importance of control technologies and solutions offered by the company.
What are the latest automation and control solutions from MOBA for the construction equipment (CE) segment?
MOBA primarily caters to six business segments: roads, earthworks, mining, agriculture, waste management and lifts and cranes. For CE segment, MOBA offers semi-automatic, automatic and indicative solutions that enable the users eliminate redundancies in their work, prevent overwork and utilise machines to their true potential. For road construction, we offer automatic screed control systems like 3D paving, averaging solutions like the Big Ski, road layer thickness measurement systems like Pave-TM, material temperature detection tools like Pave-IR used as quality assessment tool. For motor graders and excavators, we offer semi-automatic and indicative tools for automatic control of blade and bucket, to reduce operator burden, and improve accuracy and consistency. With support from machine manufacturers, MOBA has a robust presence in the Indian market that is slated for consistent growth in the coming years.
What are the productivity features in your range of solutions?
MOBA has been a pioneer in the automation industry in understanding the problem statement and offering solutions that are the most relevant to the market. In India, MOBA has launched IoT range of asset management tools. Aimed at mapping the lifecycle of fuel consumption at job-sites, MOBA designed a one-stop solution, Fuel Level Management System (FLMS) and Fuel Dispensing Management System (FDMS) which together map from source to consumption of fuel at jobsites. The local data is made available on a dedicated server (a high precision ultrasonic sensor is used). The customer can witness first-hand vehicle status including fuel consumption, fuel efficiency, fuel theft (if any) and many more, in real time. A GPS chip allows live tracking anywhere, any time. This has enabled the contractors to have a transparent control on on-ground conditions and adopt 'lean' practice in daily activities.
How do you view the growth of monitoring and control technologies in CE over the years?
The CE market has witnessed organic growth over the past decade. Demand and interest for automation tools, IoT-enabled management tools from users is now the driving force for both technology suppliers and machine manufacturers. The race is on for providing the latest and relevant supporting technologies without inflating price beyond affordability.
In the current pandemic situation, how do you look at the importance of machine control technologies?
Lessons learned from the lockdown to be taken forward into post lockdown market teach us that machine control technologies have not lost their significance. On the contrary, contractors (big and small) are preferring and adopting disruptive tools/technologies to gain edge in an aggressive and competitive market. Project capital allocation, planning, funds allocation towards machines and technologies have priority.
What will drive the utilisation of automation and control technologies in construction equipment?
India is a price-sensitive and labour-intensive market. Our burgeoning population makes ready availability of affordable (cheap) labour. Construction sites in India burst with human activities. However, Indian contractors are now re-defining their approach. Smart machines and smart technologies are now in demand. Government policies in terms of quality control also motivate contractors to shell out money for favourable technologies.
Indigenous development (Made in India) of sensors and control systems can be a decisive disruptor of industry in a big way. This will help contractors access the latest technology at affordable prices and thus industry benefit from machine control and automation solutions.
How do you look at the demand trend for machine control technologies in the post- Covid scenario?
We are cautious but optimistic about the future. Major contracting companies like L&T, GRIL, Gayatri and Dilip Buildcon are increasingly implementing machine control technologies at their sites. MOBA in India works closely with machine manufacturers to facilitate machines ready with control systems directly from factories. Pricing structure is so designed that customers are no longer hesitant to invest in machine control systems. Concepts of 'TRY & BUY' present unique opportunities for contractors to experience the use of these technologies installed on their machines at their sites.