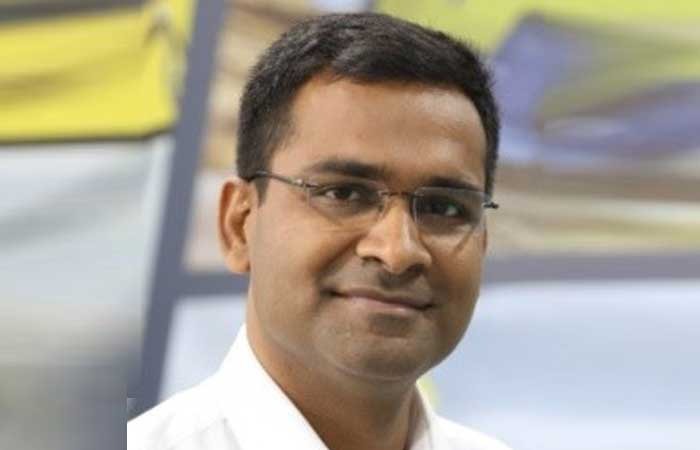 What is your outlook on the Indian mining industry?
The future looks promising. Growing infrastructure is the main factor driving India's population toward urbanisation. We require development in steel, cement, and power to sustain this. These three factors are the main ones influencing the mining sector in India. The growth is overwhelmingly excellent.
In Epiroc, mining and construction are very evenly distributed. Fifty percent of our revenues come from the mining industry, and 50 per cent from the infrastructure-related business. While all segments are performing well, the infrastructure category performs significantly better.
Which are your major products in surface mining? What differentiates it from its competitors?
We mainly provide various drill types for surface mining, including smart platform drills, large-scale drills, and exploration drills. We are involved in every step of the underground mining process, from drilling to hauling to all kinds of equipment, including technology.
We provide greater productivity, safety, and machine connectivity through innovation, which is urgently needed. We are putting a lot of emphasis on innovation, digitalisation, and electrification of the equipment. We take the lead in innovation for the benefit of our clients, who benefit from higher production, reduced environmental impact, and excellent value.
How is automation evolving in the mining industry?
In comparison to other mining markets, India lags behind. A few participants have demonstrated strong interest and are catching up. We sold them technological solutions. Players like Tata Steel are integrating a lot of technology into their mines. Another corporation that heavily relies on technology is Hindustan Zinc. Even prominent Indian players like Adani are entering the fray. In addition, they are bringing about a significant technological change in the mining sector.
Loaders and trucks are the main electrified equipment in underground mining. They are developing battery-powered machines. Large-scale surface drilling equipment is already available. We also intend to develop equipment for modest surface drilling. Diesel engines in prime movers will be swapped out for electrification.
You spoke about bringing innovation to mining. How about sustainability in mining?
We are devoted to the sustainability objectives set forth by the UN. We make both our designs and operators more efficient. We are constantly working to reduce the amount of oil, fuel, etc. that the machine uses. On the Indian market, there are some items that offer us the same productivity at only half the cost of fuel.
What are the key maintenance practices to be followed for the upkeep of the mining equipment?
Entering into full maintenance contracts is the best course of action. So that the customer doesn't have to worry about the availability of spare parts. We service and maintain their spare parts. We are always available to help them 24/7. We work to make sure that the proper personnel and parts are close to the consumer. At the distributor level, we make an effort to preserve our inventories.
Skilling is a challenge faced by many companies – be it big or small. What is your company doing in this regard? Yes. Skilling is a big challenge. We do take ownership. It is part of our initial contract that we will train their engineers to the satisfaction level.
In terms of performance, how has been this year for the company? What are your plans for 2023?
This year will be more or less similar to the year 2021. This is primarily because of the supply-side challenges. We will not be able to deliver when our factories are not producing. We are continuously adding more capacities to both our plants – Nashik and Hyderabad. In fact, we have started exporting a lot from India.