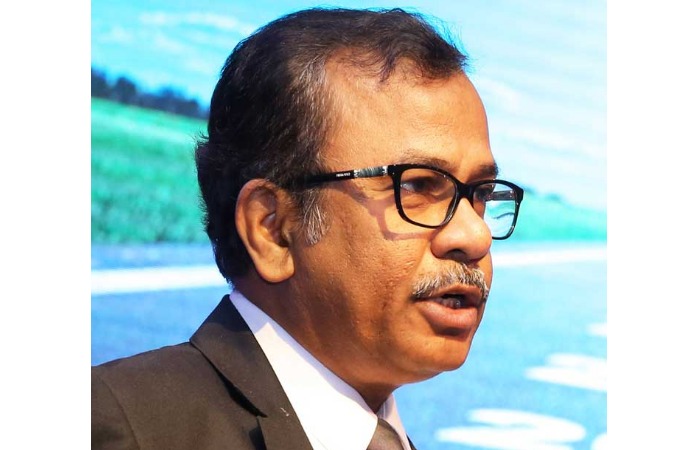 Partha Mookherjee, Head-Mining Equipment Business, Larsen & Toubro
, shares his thoughts on the mining equipment market and the company's plans.
How do you assess the current scenario of mining sector in India? What is the demand trend for mining equipment?
Currently, mining sector in India is doing well for all the major minerals, namely, coal, limestone, iron ore etc. This is on account of increased spend on infrastructure, which is creating a demand for all the basic minerals.
India is blessed with a rich reserve of basic minerals like coal, limestone, iron ore etc. Hence, the increased demand for minerals is primarily met through domestic production. Thus, increase in demand for minerals has led to an increase in demand for mining equipment as well.
How do you see the commercial coal mine auctions as a demand driver for mining equipment market?
On one hand, India has large unexplored coal reserves and on the other hand, we import more around 200 MT of coal per annum, thereby losing valuable foreign exchange. Commercial coal mining is a welcome step towards addressing this anomaly and ramping up domestic coal production. The auction process was transparent, there is no end-use restriction and hence, leading industrial houses evinced interest in getting into this sector. As the mines gradually start operation, we expect a steady demand from this segment.
As per tender norms, some of the mines shall be deploying mega-size of mining equipment. Thus, through commercial coal mining, India will join the leading mining nations, in terms of scale and size of mining equipment deployed. We at L&T and Komatsu are fully prepared for catering to the requirement for this segment. Over the years, we have gained adequate experience of handling mammoth equipment - Komatsu 830E (240 T dump trucks) and Komatsu PC3000 (15 cu m hydraulic shovel).
What are the latest products and solutions from the company for mining applications?
Through our partnerships with global players like Komatsu and Scania, along with L&T's indigenously designed, developed and manufactured set of products, we are already offering a wide spectrum of products which cater to the Indian mining industry. We recently commissioned the largest Komatsu electric hydraulic shovel in India, viz, PC3000 (15 cu m bucket capacity) in coal sector. Over the years, customers across different business sectors have patronised our vast range of offerings. For instance, Komatsu PC2000 (12 cu m hydraulic excavator), PC1250 (6.7 cu m hydraulic excavator), HD785 (100 ton dump truck), dozers (D475, D375, D155) and motor graders (GD825, GD755, GD705) are the most preferred equipment for customers from coal and iron ore sector. Similarly, Komatsu hydraulic excavators (PC1250 and PC850), Komatsu dump trucks (100 ton capacity HD785 and 60 ton capacity HD465), Komatsu wheel loaders (WA800, WA600, WA500, WA480) and Komatsu dozers (D275 and D155) are the lifeline of many limestone mines in India. L&T's indigenously designed and developed range of surface miner (model KSM 403) has established itself amongst major coal producers in India, giving fillip to our Atmanirbhar Bharat initiative.
We are also deploying digitalisation initiatives to enhance condition-based monitoring (CBM) of various equipment under maintenance contracts with us. This has resulted in extended machine life, without compromising on equipment safety and productive operations. Recently, one of the Komatsu 100 ton dump trucks has crossed 60,000 hours of successful operation! We have also initiated a wide range of application engineering and continuous improvement program at major sites, using digitalisation tools and Komatsu software. We work with the respective site teams to jointly identify the areas of improvement and then, work in a calibrated manner to improve the cost per tonne of material moved.
What are the trending features and technologies in your range of mining equipment?
Komatsu, Scania and L&T strongly believe that digitalisation can bring in a major change on how an equipment is operated, utilised and maintained or how its performance can be monitored. We are using the latest tools and software in order to make the mines safer, environmentally friendly and productive.
How do you look at the revival in the mining market going forward?
For a major part of the last decade, the industry was plagued with various challenges mostly associated with scams and policy issues. These challenges, hopefully, are behind us and we hope that the nation's ambitious growth plan will be fuelled by the mining industry.
The recent mining reforms have brought in a great degree of transparency in allocation of mineral resources, to be mined and used. The coal mines auctions have progressed successfully and many of the new allottees have already started taking progressive steps. Similarly, the iron ore block auction in Odisha went through in a successful manner, with most of the new allottees already starting/continuing the production. Commercial coal mining auction also received very good response. More large coal mining sub-contracts are going through Mine Developer and Operator (MDO) route, whereby, increased private sector participation is clearly visible.
Thus, with renewed confidence, we are witnessing strong interest from leading industrial houses to enter into or expand their mineral mining portfolio.
What are the opportunities for mining equipment market after the proposed mining reforms?
The mining reforms have brought the confidence back in the industry. With better clarity on policy continuation, customers are more confident to invest in good quality mining equipment. We are already witnessing a strong demand for Komatsu dump trucks, hydraulic excavators, dozers, wheel loaders etc from various sectors like coal, cement and iron ore.
What are the key challenges faced by mining equipment industry?
Mining equipment are expensive in nature, have a long life and needs regular maintenance to keep them in good health. With the financial crunch gripping the entire economy, banks and financial institutions are going slow in financing mining equipment. We feel that since mining equipment is a part of the infrastructure valuechain, priority funding at concessional interest rate may aid the growth of this sector.
What are your future plans for a sustainable and environment-friendly mining in India?
With an experience of 75 years in serving the construction and mining industry, L&T is strongly committed to serve the mining industry and its customers by providing best-in-class products from Komatsu, Scania and L&T. We will continuously invest in our product support and training infrastructure to enable our customers realise the true potential from their machines.