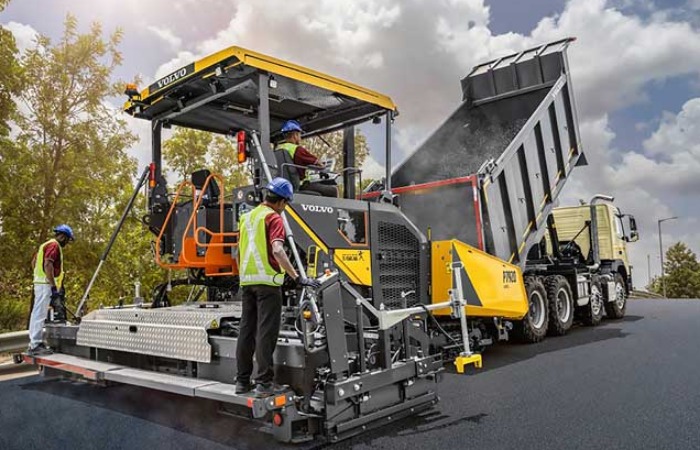 India's road network is second only to the USA in the whole world. It is way ahead of China's road network. No wonder several road asset funds are looking towards the National Highway Authority of India (NHAI) and India's asset monetisation plan. India's road network is over three times Brazil's and over four times Russia's. Asset monetisation remains a focal point for NHAI, with 46 projects spanning over 2,612 km earmarked for monetisation in FY24. NHAI's target for FY24 is to raise between Rs 100 billion to Rs 150 billion through asset monetisation under the Toll-Operate-Transfer (ToT) strategy. NHAI aims to generate up to Rs 450 billion through monetisation in FY24. The capital expenditure on the road sector has increased by almost five times from Rs 512.04 billion in 2013-14 to Rs 2.41 trillion in 2022-23. The total length of National Highways has increased by 59 per cent from 91,287 km in 2013-14 to 145,240 km in March 2023.
India has been investing significantly in infrastructure development, including the construction of roads, highways, and expressways. This investment has driven the demand for road construction equipment. The Indian government launched several initiatives like the Bharatmala Project and the Pradhan Mantri Gram Sadak Yojana (PMGSY) to improve the country's road network. These initiatives have increased the demand for road construction machinery.
According to a report from Off-Highway Research, "The compaction equipment demand in the country is mainly met through local production, and imports remained insignificant at 1 per cent in 2021. The scale of planned infrastructure development in the country, especially the road sector, is huge, which will continue to drive the compaction equipment market for many years to come. However, demand is likely to decline by 8 per cent in 2022 due to a slowdown in road laying activities, implementation of CEV-IV emission norms from April 2021, and high commodity prices but is projected to grow thereafter to reach 5,000 units by 2026."
CEV-IV is the new emission regulation for tyred construction equipment in India. This has impacted the cost of the new machines. In addition, rising commodity prices and inflation have also had an impact this year. Off-Highway Research found that machine prices have risen by 5 to 7 per cent this year as a result of the two factors. Running costs are also higher due to the increased cost of fuel.
"However, the simple truth is that there is a massive amount of work yet to be done in the road sector, and this will call for large volumes of equipment to complete it. How large those volumes will be is totally dependent on the government's effectiveness in facilitating project execution and addressing key impediments," said the report.
Manufacturers are concentrating on releasing compaction machine types that use little fuel and need little upkeep. Suppliers are focusing on developing machines that would be appropriate for Indian working circumstances as competition among them grows. More work cycles might be performed on these machine models. The key concerns for manufacturers of compaction equipment from their most recent units continue to be performance and productivity maximisation.
Market trends
The compaction equipment market in India peaked at almost 5,700 units in 2018. It has since declined, as have equipment sales in general, due to the pandemic in 2020. Sales last year stood at just above 4,500 units as a result. However, according to a report from Off-Highway research, the demand for compactors is set to return to 2018 levels. The government of India has come up with 'Vision 2030' initiative aiming to be a $5 trillion economy by 2025 and $10 trillion economy by 2030, the foremost dimension of achieving this vision is to build physical infrastructures such as next-generation roads, railway, seaport, airports, urban transport, and inland waterways which needs requires compaction machines equipment.
Until around five years ago, road design and construction rarely used any form of digitisation or analytics, but these technologies will significantly affect road design and construction in the near future. First, roads will evolve from being a passive medium to a system of measuring and guiding. Sensors, either embedded in the structure of newly constructed roads or positioned around existing roads, will be used to guide vehicles, which will enable them to drive closer together, potentially increasing lane capacity by up to 50 percent. This approach is currently being tested by authorities in China. Roads will also be able to communicate surface conditions—for example, friction levels due to water or cold temperature—to autonomous vehicles. Other types of sensors will be used for predictive maintenance, increasing the operational time of roads while reducing costs and the number of road closures.
Said Anand Sundaresan, Managing Director, Ammann India, "Undoubtedly, India offers a huge opportunity for the growth of the construction equipment industry, due to the governments focus and thrust on infrastructure development. The recent budget has been quite encouraging for the construction equipment industry. The budget is an investment-oriented budget with over 35 per cent increase in capex outlay for infrastructure development covering road, river linking, railways, and affordable housing amongst others. Prime Minister Gati Shakti master plan for expressway for faster movement of goods and people will spur road construction activity.
Ammann offers Apollo AP600 paver powered with CEV IV emission standards. This paver is a reliable and durable AP 600 wheeled hydrostatic sensor paver that comes with a variety of features that enable quality, productivity and easy operation. Among them: are hydrostatic drive, fingertip controls, a swinging console, a hydraulically extendible screed with vibration and tamping, and best-in-class sensors. The double-axle design provides greater stability on difficult terrains, with zero flexing – even at the widest paving width.
The AP 600 is offered with the TV 4900 and TV4500 screed, featuring a basic width of 2.5 m that is hydraulically extendible to 4.9 m. Bolt-on mechanical extensions of 850 mm or 1050 mm on either side of the screed offer a paving width of 6.5 to 7 m. The paver's tamping and vibration arrangement is in line with the Ministry of Road Transport and Highways and accepted international specifications. Ammann offers either an LPG burner or a diesel burner for screed heating.
The Indian government's plans to increase road construction from its current level of about 23 km a day to an eventual 50 km a day have made road pavers, particularly sensor pavers, increasingly important for projects around the country.
While rural roads use mechanical pavers, highway constructions are mainly using sensor pavers which give better quality in road construction. Mechanical pavers are the most economical and efficient solution while sensor pavers are advanced pavers with intelligent monitoring systems. Mechanical pavers, though economical, cannot provide a smooth finish to the surface. In turn, this affects the traffic flow of the highway and increases maintenance requirements on the finished road. Sensor pavers have intelligent operating technology that helps control the machine in terms of mat thickness as well as the level of the mat and the grade required in the finished road.
Dimitrov Krishnan, Managing Director, Volvo CE India, elaborates on the advantage of sensor pavers over mechanical pavers, "The paving quality of any road is defined by the ability of the paver to satisfy three requirements in line with the highway design: mat thickness, level of the mat, and the grade required. Regular pavers without sensors simply follow the undulations of the road base and are therefore unable to give a smooth finish to a paved surface. But sensor pavers have intelligent operating technology that helps the machine deliver on these three requirements."
The Indian market has the presence of technologically advanced pavers with the presence of many national and international manufacturers. Volvo CE, a global player in pavers that has a manufacturing facility in India, offers tracked pavers (P6820C ABG and P5320B ABG) and wheeled pavers (P4370B ABG). Krishnan comments, "Volvo CE is widely regarded as one of the leading innovators in the field of construction equipment and we are proud to be driving advances in the technology of existing road construction machines, like pavers with sensors – P4370B ABG and P5320ABG."
Both the P4370B ABG and P5320ABG sensor paver models are made at Volvo's Bangalore plant.
They deliver maximum paving widths of 7 m, a paving output of 600 tonne per hour and are powered by an 88 kW engine, which delivers high power with minimal noise and low fuel consumption. The P4370B ABG is a wheeled sensor paver that delivers a basic paving width of 2.5 m, while the P5320B ABG is a tracked sensor paver that delivers a basic paving width of 4.5 m.
The P5320B ABG also boasts innovations such as load-sensing hydraulics, so that hydraulic output is perfectly matched to all components. An automatic hydraulic track tensioner delivers smoother operation while simultaneously reducing wear and downtime. The Volvo Omni V screed provides variable width on the go. The electronically-ignited gas heating system, designed with flame failure protection, quickly and efficiently heats the screed plate, while the LPG blower burner system provides uniform heat for a smooth mat finish, with quality pre-compaction.
Volvo's range of sensor pavers available in India also includes units built at the company's German factory. The most popular is the P6820C ABG, which offers paving widths of 2.5 m to 9 m. Volvo Variomatic screeds provide customers with hydraulically-extending widths. The machine can also be configured with manual screeds. The P6820C is powered by a 142 kW engine and has a paving output of 700 tons per hour. Volvo expects healthy and consistent demand for the P4370B ABG, the P5320B ABG, the P6820C ABG, and its range of other sensor pavers for the foreseeable future.
To speed up the pace of road construction, often the trend is to overlook numerous factors and clearances that, going further, have a long-term impact on the ecosystem. However, such issues are getting their due regard, which will ensure that we have set out on a path of not just development but development that is all inclusive. "If you look at the Delhi-Mumbai Expressway project we are associated with," says Hardik Agrawal, Director, Dineshchandra R Agarwal Infracon, "it is designed for daily commuters, urban connectors, city users, the logistics sector and many more. In executing the project, we obtained numerous environmental clearances including some for the animal sanctuaries that come in between. This itself indicates that we have moved to a phase of inclusive development and it also shows that our capability lies not just in amounts of money spent or kilometres built but in taking the nation forward together."
In conclusion, if all the stakeholders in the road construction segment work together, building 50 km a day could be doable. And considering that rapid urbanisation has led to building efficient roads and highways within expanding cities as well, India has actually done quite a good job. The 50 km target vis-à-vis what has been done between the mainland cities and their ever-expanding peripheries also highlights the need to take note of the demand graph in the roads and highways sector. Thus, it is fairly safe to say that roads and highways, which cater to a multitude of needs and sectors, will develop –sooner than later.
Speaking of the need for the latest technologies, Nikhil Bagalkotkar, Head of AEC Technical Sales – APAC, said, "It's widespread even today to have a large portion of our community still relying on AutoCAD, which is a 2D platform for designing roads. We're trying very hard to try and move the entire community to move away from the 2D aspect to embracing BIM since BIM can actually make a huge difference in terms of saving lives and if that gets mandated, I think that will make a huge difference."
On how technology has transformed road project management, Kasturi Srinivas, Industry Sales Director, Transportation, Bentley Systems, said, "Most projects that we talk about cost over time over project management, or BIM as a technology. There will be a transition into what we call "digital trends" - that's where the transition is going to take place. One aspect is what we call a construction digital twin. So, project management is obviously linked to an effective 3D BIM model and you have a better understanding of how construction programmes have to happen. What is critical here is that you should also be able to look at how effectively you can control your project like connecting simple information at the site level and what is the impact of lack of progress on site. That's where I think we are talking about a really path-breaking innovation coming up and that's where construction is going to be.
About Bentley's technology, he added, "We have a solution called Syndrome. It's a very open platform that consumes information from many models. Primarily we've got various flavours. For example, you can use it for construction planning or collecting project control and project management."
About challenges in road construction management, especially for professionals in adopting new technologies and how they can be overcome, Manideep Saha, Consultant - Digital Transformation, Project Management, said, "When we look at a project, whether it's BIM or construction technology, per se, there are a few things that we always need to keep in mind, which help mitigate all the challenges and risk. The first is the integration of processes. Despite all the technology, all the stakeholders are still working in isolation and there are lots of silos. The primary thing is how do we integrate all the processes, stakeholders and information so that they work seamlessly with quality delivery? First of all, we have to create an environment. Now, there are various tools. There are connected data environment technologies that are very evolved, which help you to put all the stakeholders, documents, etc, on a single platform on the cloud. Workflows need to be standardised since every organisation has its own set of processes. So, we need to look at standardised workflows which are in sync with internal and external stakeholders. If you are able to use a set of tools and technology that helps us to keep all stakeholders in a connected environment, how do you do class detection in the office rather than doing it on the site? Another aspect is scheduling, time management and cost balance and this is something we need to take into account right from pre-planning to construction. So, all those standards have to be built in and of course, there has to be a standard document management system that all stakeholders should have access to. Finally, construction is not just about design, construction, or design and build. We also have to account for post construction and no project is over because we also have to do continuous innovation and continuous improvement in the entire process. It is a continuous process."
Elaborating upon how data analytics and real-time monitoring help in decision making, Dr Smruti Ranjan Parida, DGM – System & IT Automation, Adani Road Transport, said, "Now when we say relevant data road construction is not new. How are we going to approach it and how are we going to use it? That is important. Now, touching upon project management practices are we actually trying to solve the purpose? Because when we say road construction or any construction process management, what are the three important factors? It is very clear that you need manpower, material, machinery and money. If you will be able to formulate the project management around this theory, your project is done."
Accelerating road infra with better monetisation
Pawan Kant, CEO, LTIDPL IndVIT Services (IM to IndInfraVIT Trust), spoke about monetisation opportunities in road space with infrastructure investment trusts (InvITs) and real estate investment trusts (REITs). He said, "Out of the top 40 business trusts in the world, 36 are in the US and four are outside of the US. If you were to look at the top five or six business trusts in US, they are in the space of data warehousing, commercial rent-yielding assets, tower business, and in the space of real estate. The largest one is in the space of warehousing and logistics. Now, you'll be stunned by the size of it that the largest is $200 billion. That's an asset under management, a single business trust. The next four are $60 to $70 billion. As a country, the US has a GDP of roughly $20 to $25 billion trillion dollars. In this space, the focus on business trust or investments in business trust is around $4 trillion. In India, we have a GDP of about $3.5 trillion and our total investments in REITs and InvITs is about $15 billion.
Vivek Kumar Devangan, Chairman and Managing Director, REC, Government of India, said, "We look forward to making a positive impact on the nation's infrastructure through our dedicated efforts and financial support. REC's entry into the infrastructure sector aligns with the Indian Government's focus on developing infrastructure and promoting sustainable development. As a leading public sector enterprise, REC has a role to play in supporting the government's initiatives and contributing to the country's economic growth. India is rapidly going to the status of being a globally-recognised economic powerhouse and therefore infrastructure has to match this escalation to the next level. REC has both the experience and the skills to contribute to the infrastructure development and help the nation march forward."
He added, "Our disbursement was the highest to the tune of about Rs 970 billion. Last year our assets under management grew by about 30 per cent from Rs 3,850 billion to about 4350 billion. In the first six months of the current financial year, our asset under management is going at the rate of 20 per cent. REC has been providing funding to several large-scale infrastructure projects including the development of roads, highways, expressways, metro, rail systems, airports, IT infrastructure, social and commercial infrastructure like educational institutions and hospitals, ports and electromechanical component works in various other sectors like steel manufacturing and refinery sector now coming to road and highways. India has the second-largest road network in the world. Over 64.5 per cent of all goods are transported by roads while 90 per cent of all total passenger traffic uses road networks to commute. A strong network of roads and highways is instrumental to the growth of the country."
Said Himanshu Sharma, Head – Marketing & Corporate Communication, B&R Industrial Automation, "The current innovative trends in this industry are exponentially high, looking at the new buy-out strategies and the development of newer machines, changing the old-fashioned way of equipment and inculcating innovations to it, it is very clear the industry is boosting high. Also, the construction sites have newer projects and developments seen in the industrial sector of manufacturing construction equipment have given new dimensions in manufacturing and in turn, the upliftment of urbanisation is rapidly changing the face of the city. It is seen as per recent reports that the growth of the earthmoving equipment market will significantly contribute to the growth of the construction machinery market, which is expected to increase exponentially in coming years. Thus, as the consumer demand is increasing there has been a significant uplift of market size too."
He added, "Also, it has been seen manufacturers are more engaged towards building multifunctional tools, this reduces your expenses and uplifts the demand for the product as this is the need of the hour. Companies are investing more from where they can reduce the overhead expenses and invest in tools and software that can perform more than one function and reduce the load of the overall equipment. Thus, manufacturers worldwide are investing in their design, research and development teams to bring out a product that is sustainable, provides fewer breakdowns and has multiple utilities."
In conclusion, if all the stakeholders in the road construction segment work together, building 50 km a day could be doable. And considering that rapid urbanisation has led to building efficient roads and highways within expanding cities as well, India has actually done quite a good job. The 50 km target vis-à-vis what has been done between the mainland cities and their ever-expanding peripheries also highlights the need to take note of the demand graph in the roads and highways sector. Thus, it is fairly safe to say that roads and highways, which cater to a multitude of needs and sectors, will develop –sooner than later.