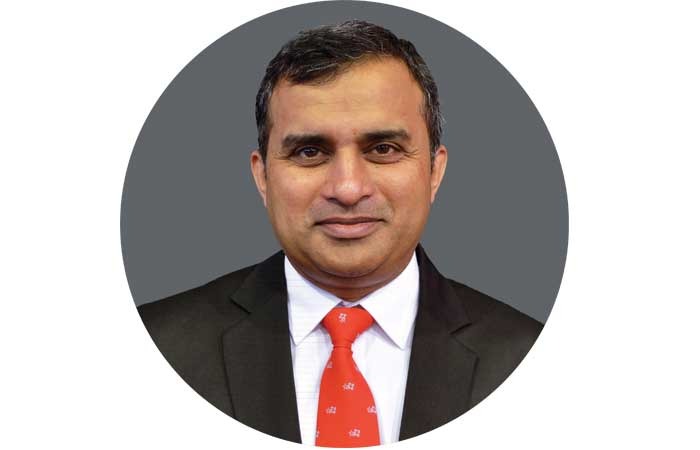 With business in more than 120 countries and direct presence in 28 countries, Elgi Equipments is consolidating its presence in global market with innovative products and services.
Rajesh Premchandran, Director (India, South Asia, Africa and Middle-East), Elgi Equipments,
shares more on the company's plans and the market outlook.
What are the key achievements of Elgi Equipments in its 60-year corporate journey?
From a small reciprocating air compressor manufacturer in 1960, ELGi has grown into a global air compressor manufacturer offering a complete range of compressed air solutions from oil-lubricated and oil-free rotary screw compressors, oil-free reciprocating compressors and centrifugal compressors, to dryers, filters and downstream accessories.
Today, ELGi does business in more than 120 countries with direct presence in 28 countries. ELGi has expanded its global footprint through the acquisitions of Rotair in Italy, Pattons Inc in USA, Pulford and Advanced Air in Australia, Michigan Air Solutions in USA. ELGi has its own manufacturing operations in India, Italy and the USA with subsidiaries in Australia, Brazil, UAE and Indonesia. At this moment, over two million ELGi air compressors are driving critical applications across various industries worldwide.
ELGi has recently won the coveted Deming prize 2019 for Total Quality Management (TQM) from the Japanese Union of Scientists and Engineers; the prize is for the sustained application of TQM across the organisation. Being one of the highest awards on TQM in the world and since its establishment in 1951, ELGi is the first globally established, industrial air compressor manufacturer to win the prestigious Deming Prize in over 60 years.
"Future Ready" innovation has always been ELGi's focus; aligning with air compressor trends globally. Continuous investments in R&D and this steady focus have resulted in the development of future-ready products. These developments only ensure that we are propelling towards the right direction with a focus on being superior in driving energy-efficient and sustainability practices.
What is ELGi's presence in construction and mining markets in India?
ELGi has been present in the Indian construction and mining market for the past four decades. Customers look out for portable compressors with reliability, high performance, energy efficiency and economy in operations and that is what our compressors deliver.
ELGi compressors provide the customers with durable performance at low cost of ownership supported by the best service network across India. ELGi's portable compressors are available in both diesel and electric powered versions supporting diverse industrial applications.
What is your strategy for Elgi Equipments to become World Number 2 in the air-compressor industry by 2027 from the current position of number 7?
To accomplish our aspirational targets, our strategy will include, in addition to organic growth, business acquisitions across the world with specific focus on India, Europe, USA, Australia, Indonesia and Thailand.
Our recent acquisition of Michigan Air Solutions in USA will strengthen our presence in the North American Market. We have opened our European headquarters in Belgium and we are continuing to strengthen our sales, service and channel partner's network across Europe.
On the value proposition side of strategy, we are focusing on innovation centred around energy efficiency and quality to be the best in the world.
"Always Better" is ELGi's brand promise to every customer. How are you meeting this promise? 
At ELGi, we are changing the way customers look at the compressed air systems. From the way we design, manufacture and support our air compressors, every aspect of our business is built on keeping our customers business running: smoothly, efficiently and profitably. Our vision of "Always Better" goes beyond traditional thinking.
We have steadily adopted the latest technologies in our manufacturing processes, widened our product portfolio, and enhanced our products with features that enable higher efficiency and reliability. This is visibly evident at ELGi's state-of-the-art foundry and air center plant at Coimbatore housing the milling and grinding machines developed in-house, final assembly of the compressors to product support.
Embracing green manufacturing practices are much more than compliance. At ELGi, it is a way of life that brings about lasting benefits in terms of sustainability, profitability, and effectiveness in the business.
What are the distinguished products from Elgi Equipments for various applications? At ELGi, we have a complete range of portable air compressors for the construction and mining industry ranging from 100 to 330 PSI pressure with the flow ranging from 125 to 1,200 CFM. These machines are available in both diesel engine and electric motor powered versions that are used for varieties of applications like jackhammers, DTH drilling, sand blasting, cable laying, road cleaning, granite mining and stone quarrying.
How do you look at the current market scenario in the wake of coronavirus pandemic?
It is still early to assess the impact of disruption caused by the pandemic. At this point, most companies are working on ensuring the safety of their people and managing working capital in this unprecedented situation. Once the pandemic is controlled, we are hoping that the government would boost their spending on infrastructure which would be needed to kick start the economic activity and benefit the construction and mining industry.
What is the market outlook of portable compressors?
The construction market in India is expected to become the third-largest market globally in the next five years. The metals and mining sector in India is also expected to witness a major transformation in the next few years, owing to reforms such as Make in India, Smart Cities, Rural Electrification and a focus on building renewable energy projects as well as the rise in investments across infrastructure development projects. With these positive developments, the market outlook for portable compressors looks very promising.