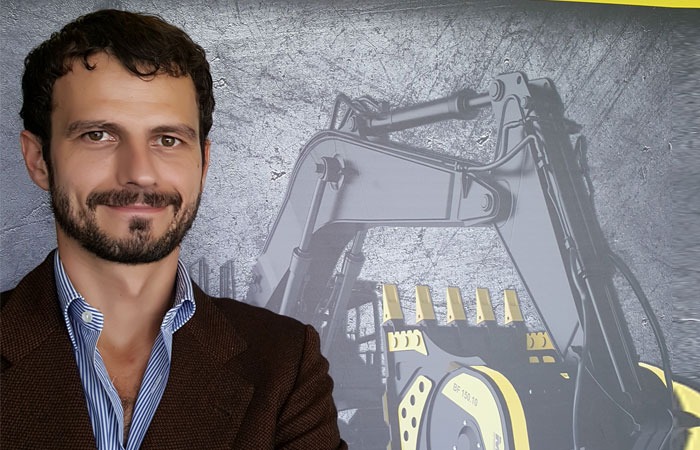 MB Crusher offers the largest line of patented crusher buckets all over the world. With extensive innovation and development, the company now offers crusher buckets for excavators, skid loaders, and backhoes of all sizes. Piero Guizzetti, CEO, MB Crusher, discusses the growth plan of the company in India.
Products at Excon: At Excon, we showcased the depth of our portfolio by conducting a 'Live Demo' of our crusher bucket BF90 model suitable for > 21-tonne class excavators. We also displayed our drum cutters and material screening and processing lines.
Demand drivers: As the government is heavily focusing on infrastructure development, the demand for crushed and screened aggregates is very large and will continue to grow exponentially. Processing and producing aggregates at the matching pace of the infrastructure sector is the need of the hour and the demand for m-sand is on the rise due to the ban imposed on natural sand mining in several states of India.
We see an increasingly positive growth prospect for our niche segment. This is owing to the fact that mobilisation and installation of other alternatives have much longer timelines as compared to our solutions. As the country kicks back into gear, contractors will be keen to promptly resume operations. With MB, you can start trenching, crushing, and screening in a matter of a few days.
Marketing plan: Through our live demo, we plan to demonstrate our products' value that is brought by crushing any material directly at the site. We will also give customers an opportunity to avail of our special Excon promotions.
Growth plan: We are now proud to say that we cover the entire Indian market in a capillary and efficient manner, both for sales and service. We plan to consolidate our market-leading positioning and expand the addressable market in the mobile crushing space, but also look at expanding the breadth of our IB with our other product categories. In order to do so, we are constantly looking to identify unique market opportunities in the Indian market by assessing new application areas and our products' pertinence and value in each.