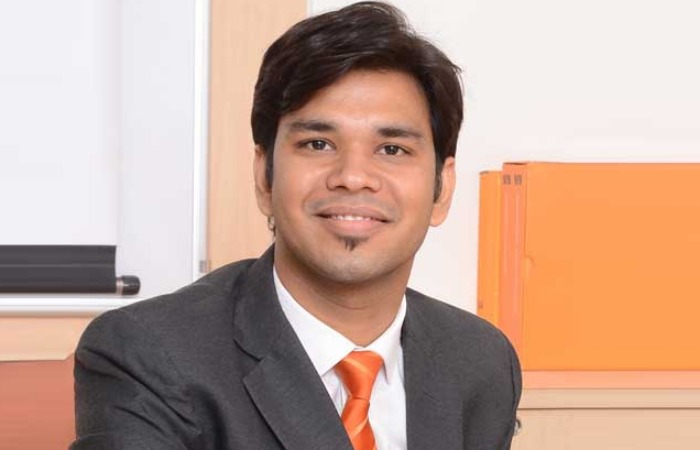 Himanshu Sharma, Head – Marketing & Corporate Communication, B&R Industrial Automation
, speaks on the emerging technology trends in earthmoving equipment.
What is the current demand trend of earthmoving equipment in construction and mining operations?
The current innovative trends in this industry are exponentially high, looking at the new buy out strategies and the development of newer machines, changing the old-fashioned way of equipment and inculcating innovations to it, it is very clear the industry is boosting high. Also, the construction sites have newer projects, developments seen in industrial sector of manufacturing construction equipment has given new dimensions in manufacturing and in turn the upliftment of urbanisation is rapidly changing the face of the city.
It is seen as per recent reports that the growth of the earthmoving equipment market will significantly contribute to the growth of the construction machinery market, which is expected to increase exponentially in coming years. Thus, as the consumer demand is increasing there has been a significant uplift of market size too. Also, it has been seen manufacturers are more engaged towards building multifunctional tools; this reduces your expenses and uplifts the demand of the product as this is the need of the hour.
Companies are investing more from where they can reduce the overhead expenses and invest on tools and software which can perform more than one function and reduce the load of the overall equipment. Thus, manufacturers worldwide are investing on their design, research and development teams to bring out a product that is sustainable, provides fewer breakdowns and has multi utility.
What are the emerging technology trends in earthmoving equipment?
Technological advancements are the need in present times within every industry. Newer technologies give boost to new opportunities and developments, this in turn uplifts the market opportunities and a significant growth can be seen in the market size. As the technology and products gets updated, there is more space for new designs and advancements in machine build up, this gives new dimensions to the technology trends. It is seen the emerging technology, or the innovations gives rise to new ideas of product upgrade too.
Market is continuously exploring for newer technologies but recently multifunctional earth moving equipment are in higher demand such as a backhoe loader, which can be used in many applications like material handling, excavating, and re-filling. As the consumer demands are increasing manufacturers are turning towards implementing advanced automation. Thus, the manufacturers are introducing new models of earthmoving equipment with multiple functionalities.
How is automation evolving in the construction equipment industry?
Automation has become vital at present in every stage of construction equipment industry, from design and planning till maintenance. The evolution of automation has given rise to a mass spectrum of different options in handling the equipment. More of that it has refrained human dependency, thus reduced the faults and errors. The alarm and remote monitoring systems has eased human dependency and machine errors rectification. Under the Make in India scheme, as per reports it is expected that billions of investments for infrastructure sector would be accomplished in years to come.
Today, the construction industry has evolved exponentially with the rise of automation need awareness. The importance of construction automation has grown rapidly in developed countries but in developing countries like India, the construction industries rely on automation technologies mainly to automate new machinery, electronic devices, the automation of road, tunnel, and bridge construction, earthwork, etc.
What are the key digital features and solutions offered by the company for various equipment?
The recent growth in consumer demands positioned on earthmoving equipment has evolved dramatically over the years. With requirements for operating efficiency and quality, the heavy equipment need an automation system that is both powerful and scalable. Our proven mobile automation lineup provides all the tools needed to build and defend the competitive edge as a technological leader in this rapidly growing market. With an innovation-driven technology partner at your side, the technology embedded mobile equipment brings the best to overcome any challenges with your electronics and software.
The X90 mobile system also offers PLCs, safety controllers and I/O modules for mobile applications. They can be expanded using a variety of option boards. The comprehensive set of standardised components is perfect for implementing flexible automation concepts. The heart of the X90 mobile control system is a powerful ARM processor and multifunction I/O channels. Basic features include interfaces for CAN, Ethernet and the real-time POWERLINK bus system. In the age of Industrial IoT, concepts like modeling, simulation and virtual commissioning are quickly becoming standard procedure in the development of automation technology.
Seamlessly networked development tools, unprecedented flexibility and highly efficient resource management promise to optimise the development process and get projects up and running significantly faster. B&R supports model-based development at whatever level of detail it is implemented with modeling, simulation, and virtual commissioning available into its entire product portfolio.