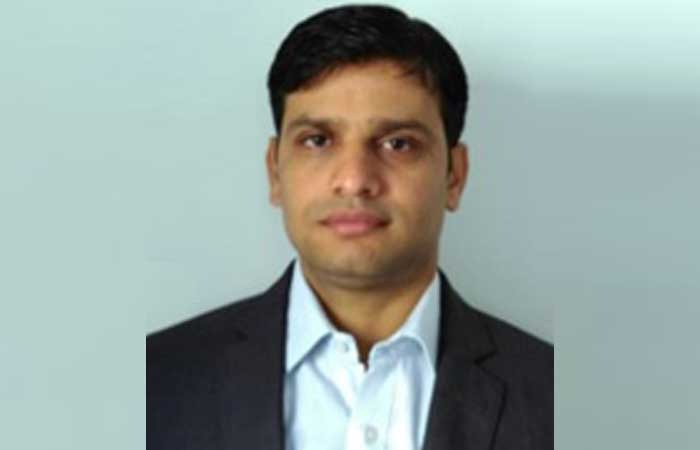 Give us a brief introduction to the company.

Quaker Houghton is a global leader in industrial process fluids, if it's made of metal if it's rolled, cut, drawn, or cast, Quaker Houghton is there, optimising processes, reducing costs, advancing safety and sustainability, and driving the progress. Quaker Houghton is a leader in the $15 billion global addressable market, and we would like to maintain the leadership position in industrial fluids that include metals and metalworking segment fluids. In the past, we combined various companies such as Hughton International, Norman Hey, Grindiax and today we are a $1.9 billion company. Quaker Houghton spends more than 3 per cent of its sales on R&D.
Quaker Houghton is committed to providing sustainable solutions and has aligned its goal to the UN Charter for Sustainability. Our four pillars for sustainability are: innovating together for a better tomorrow; empowering our colleagues and communities; protecting our planet; and sourcing our material responsibly. These would help us to achieve goals of decreasing the carbon footprint of products consumed, decreasing greenhouse gas emissions in the supply chain, decreasing human hazards in products purchased, decreasing waste and energy at QH FluidCare locations, and increasing renewable and recycled-based products.
What types of products does your company manufacture for mining and other related industries? What are the USPs of these products?
Today's mining industry must cope with a wide variety of priorities, ranging from safety to effectiveness and cost-efficiency. Solutions must work anywhere, in various situations and conditions. Most of all, these solutions must be reliable and adaptable to mining industries' operations – not someone else's. That's where the Quaker Houghton worldwide network of technical experts comes in. Our team of technical sales, laboratory development, and manufacturing associates bring unique value to the mining industry.
Quaker Houghton is a partner in progress to the most successful mining companies. Whether developing solutions to meet new regulations or introducing technology to solve operational challenges, manufacturers need to continue to grow and deliver even greater value to their customers. With research and development centers around the world, Quaker Houghton can support customers globally, at the local level, on-site, and one-on-one, to formulate solutions so that our mining customers can stand out, and stay ahead in a changing world.
You need solutions that meet the real demands of a complex industry. Efficiency, durability, and most of all, safety. You need solutions that work anywhere, in different situations and conditions. The innovative offerings from Quaker Houghton are:
a. Fire-resistant and specialty hydraulic fluids: For fire-hazardous and environmentally sensitive applications without compromising overall operations.
b. Longwall fluids: Fire-resistant Water-based hydraulic fluids for roof supports and storage fluids that protect against freeze damage and corrosion.
c. Dust suppressants: Reduce generation of airborne particulate matter in dust-prone areas.
How do you ensure that your products meet or exceed customer expectations in terms of quality and performance?
Mostly underground coal mines face ventilation and water seepage challenges which affects the regular functioning of equipment. With inadequate ventilation, there is a lack of required air draft leading to a rise in the temperature of working equipment such as continuous miners, shuttles, or diesel cars. When equipment gets heated up, the oil in the hydraulic system also gets heated up leading to thinning of oil or a drop in viscosity. With constant usage of hydraulic oil having lower viscosity than recommended, it may increase the wear of contact parts in moving parts of pumps, cylinders, and valves leading to premature failure affecting the component reliability. High temperature of oil may also damage elastomer materials like seals leading to oil leakages.
Secondly, most underground coal mines face water seepage issues leading to water ingress in the hydraulic system of working equipment like roof bolters and continuous miners. This water contaminates the hydraulic oil making it form sludge work inside the hydraulic system. This sludgy fluid blocks filters and gradually leads to valve stickiness and pump failure which tends to increase downtime and severely affecting the e affects the uptime and regular productivity of equipment.
Our product – QUINTEX® D 68 and QUINTOLUBRIC® 888 68 addresses these needs and supports the product performance with their best-in-class viscosity index and superior water separability properties.
Quaker Houghton provides field technical support and a professional fluid testing programme for all Quaker Houghton products that will assist customers in maintaining both their fluid and hydraulic components in top operating condition.
What are the key challenges faced by your company in manufacturing products in India?
In fact, Quaker Houghton, on top priority has started many of its products manufacturing in India. The top priority was to make the product available to the customer in the shortest possible time and pass on the benefit of locally manufactured products. Lead time and turnover time have been considerably down, and our customer does not have to maintain the inventory of high-priced imported grades at their plant.
Quaker Houghton became a part of the Atmanirbhar Bharat campaign run by the Government of India and more than 98 per cent of its various product line is now manufactured at our state-of-the-art plant in Dahej, Gujarat. We have one of the finest labs at Dahej plant, which takes care of quality raw as well as finished product lines.
Are your manufacturing processes compliant with relevant safety and environmental regulations? Please provide details.
We at Quaker Houghton are manufacturing our products in full compliance with safety and environmental regulations.
We carry out multi-pronged activities and conform to several legal and statutory requirements for the safety of our employees and extended families. We are also committed to our efforts towards environmental health.
We are an ISO 14001 and ISO 45001 certified organisation globally. Apart from that our manufacturing facilities regularly comply with government standards by submitting reports for "biowaste generation", "hazardous waste generation", "e-waste generation", "PESO (Petroleum and Explosives Safety Organization) License, etc.
We have Annual Health Checkups for all employees across all locations. We have company sponsored medical insurances having tie ups with best-in-class hospitals and medical institutes. First aid trainings are also given to selected employees for tackling emergencies.
Further our company is committed towards its Sustainability goals. We have already undertaken and are in the path of taking up several Sustainability driven projects. Our manufacturing facility in India will now be utilizing solar energy (from solar panels installed inside the plant) to meet around 70% of its electricity needs. We also have other energy and water consumption reduction projects in the pipeline.
What is the annual production capacity of your manufacturing facilities?
Quaker Houghton has added new manufacturing facility with state of art plant at Dahej in Gujarat which is ISO 9001, 14001 and 45001 certified. It has a capacity of 25000 metric tons annually and supplies finished goods all over India. This plant is incorporated with unique features in its design, such as high efficiency induction motors to reduce energy, a water condensation recovery system and wastewater treatment technology that supports our sustainability goals.
How do you envision the future of India's industry in the next five years? Are there any emerging trends or technologies that you believe will have a significant impact?
The mineral's demand is likely to increase by 3 per cent, driven by expanded electrification and overall economic growth in India. Being the third largest energy-consuming country in the world, there is always increased demand for power and electricity in the country, and hence the surge in demand for coal. Demand for steel is likely to grow by around 10 per cent as the government's augmented focus on infrastructural development continues with increased construction of roads, railways, airports, etc. There is a significant scope for new mining capacities in iron ore, bauxite, and coal and considerable opportunities for future discoveries of sub-surface deposits. The Government of India has also helped in the development of the metals and mining sector of India by launching key policy initiatives.
Quaker Houghton is working on green chemistry and Industry 4.0 where atomisation, and smart factory solutions would need of hour. Our QH Fluid Intelligence™ brings differentiated value to our customers so they can operate safely, sustainably and at the lowest total cost of ownership.
Our comprehensive process fluid portfolio together with our QH equipment and sensor technology, QH Fluidtrend software, and expert engineering services deliver the ultimate fluid optimisation solution for our customers.