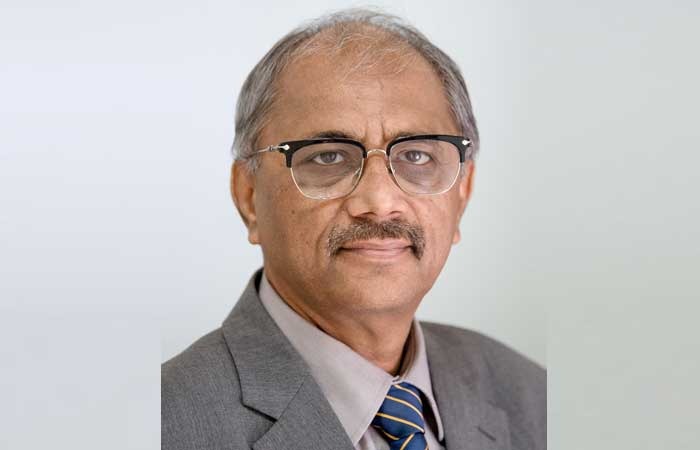 Sunil K Gupta, President, KION India
What is the market size of MHE in India? What is the current market scenario?
Pre-Covid Indian MHE market has shown double digit CAGR since 2014. In-spite of Covid-19 pandemic and business being at standstill for almost four months in 2020, we saw a fast-paced recovery since August 2020, and witnessed the highest ever MHE market in March 2021 and in Q1 2021 which was fuelled by growth in economic activities. MHE market is showing surge in numbers during 2021 and might cross 18,000 mark in 2021. And in fact, we are expecting many new market peaks in the coming years.
KION India is well placed in the market with its multi-brand offering OM, Linde, Baoli and Dematic brand.
Which segments drive the demand for your equipment?
The trend in the MHE industry is towards increasing efficiency, enhancing productivity, maximising safety and minimising downtime. A lot of warehouse and storage solutions have been evolving after the onset of the Covid pandemic. Customers are now looking for complete material handling solutions for their material handling requirements rather than MHE only. All product lines of MHE is showing strong growth in current year.
The rate of adoption of MHE is increasing in overall. There are several factors adding to the increase in demand which includes the pandemic driven surge in MHE requirement, customers have been converting manual labour to equipment based MHE. Also, customers are preferring MHE due to health and safety concerns related to manual labour, thus contactless MHE is getting the upward traction. The labour resource crunch due to lockdown also influenced the adoption of MHE in the past months.
During the pandemic, e-commerce and retail industries surged higher and this resulted in the MHE requirement for big, medium and small storage facilities and warehouses. Green and clean energy requirement of electric forklift and battery operated WHE are also seen to be increasing, as more organisations are driving clean energy adoption. Lithium-ion technology based MHE are also gaining momentum across industries with better awareness.
With the expected changing market dynamics, KION India is fully geared to cover varied customer requirements.
How is the MHE segment gaining from the growing warehousing and logistics operations?
The demand in warehousing has been influenced by retail and storage segments. The e-commerce sectors saw a splurge in small local companies popping up with last-mile delivery systems. With companies working more than one shift to ensure essential supplies reach customers, the requirement of entry level MHE, battery operated pallet trucks and stackers along with electric forklifts showed an increase in demand. Our OM & Linde brands have the entire product range starting from hand pallet trucks, battery operated pallet trucks, semi electric stackers, electric stackers, reach truck and tow truck in Warehousing equipment portfolio; and diesel forklifts ranging from capacities of 1.5 tonne to 16 tonne, and electric forklift up to 5 tonne.
With the possible waves of pandemic in future and increasing concerns over labour safety, contact-less material handling solutions would be favoured in future.
There might be possibility in a surge in automation – automated material handling equipment such as autonomous equipment to keep workers safe and making it easier for warehouses or factories which contact-less operation. KION India offers high-end technology automation solutions through its brand Dematic.
What are the new technology trends in MHE?
With the increase in industrial growth, rise in demand of consumer goods and services augmented by increase in disposable income and focus on efficiency and safety, customers are now looking after automated, safe, robust and reliable products with longer operation time and low maintenance.
The material handling market is currently dominated by diesel driven equipment as consumers still rely on robustness of diesel equipment. Our OM brand's diesel forklift with automatic transmission and fluid coupling transmission are the popular products in the Indian MHE industry.
The electric MHE equipment market is now gaining momentum. Electric forklifts have been improved on performance, safety and life parameters. The shift in demand of electric equipment is gradually being seen in the companies across sectors. In-line with market demand, we have recently launched OM Brand's 2 tonne and 3 tonne Electric Plus+++ Series forklifts.
Environmental awareness and Government push towards clean and green energy is pushing the market for cleaner and greener technology products. With focus on environment and sustainability, battery operated vehicles are being accepted further reducing control of fossil fuel and the effects.
Future smart warehouses are likely to be based on non-pollutant energy efficient material handling equipment. Battery operated electric forklift; pallet truck and stackers are the products which shall be a part of the smart warehouses thus increasing the demand of sustainable material handling solutions. Future technology products will involve AGV's, smart connected forklifts and mobile automation. We offer high-end technology products from the brand Linde which are high on performance, technical perfection, quality and innovative ergonomics.
To cater future demand, KION India already geared up with a wide range of products under its multi-brand OM, Linde, Baoli and Dematic. Our product range includes hand pallet truck, battery operated pallet truck, electric stackers, Li-ion-driven pallet trucks, electric and diesel forklifts, reach truck and tow truck. Products of OM brand is manufactured in India using the manufacturing and research expertise of KION India. While Linde is the premium brand providing technological based solutions. Dematic is worldwide known for its supply chain automated solutions.
What are the latest products and solutions from the company?
Aligned with the latest trend of Indian customer requirement, we have introduced our OM Brand's Plus+++ Series of forklifts which included 3 tonne diesel forklift with automatic and fluid coupling transmission option and 2 tonne and 3 tonne electric forklift, which are loaded with features on performance, safety and life parameters.
The products are designed by in-house R&D team and are a result of continuous innovation. The Plus+++ Series produces are reliable and robust with faster cycle time and can be extensively used for material handling applications such as loading, unloading, placing and lifting material at various heights and reaches.
Our machines are continually being improved on efficiency, performance, safety and longevity factors. The tow truck and the Plus+++ Series models are recent products which were launched as per Indian requirements. We have included Proximity sensors, operator presence system as standard. Safety at work area have been a foundation to improve products.
What are the challenges faced after the onset of Covid-19 and the subsequent lockdown? How are you prepared to battle the situation?
In this Covid-19 era, it is crucial to have contactless MHE that are flexible, having longer operational working hour, minimum maintenance and can be installed easily on sites. Also, the pandemic raised a labour availability concern, thus the customers are demanding material handling equipment resulting in growth in MHE.
During to the lockdown, our manufacturing facility Factory 2.0 has been in operation following regulations as stated by the local administration. Mostly employees were working remotely. Our sales and service professionals were also working remotely and resolving any concerns online. Service professionals were at the customer end for routine service check-ups. Also, our factory operations followed all health and safety guidelines, maintaining social distance and minimising human to human interaction during operation.
KION India is well set with our product portfolio suited for Indian customer requirements from all the segments. We have India's most modern MHE factory involves dedicated assembly lines for IC, Electric and WHE products, modern paint-shop, advanced quality testing facility and in-house R&D which can cater future demand comfortably.
How do you foresee the revival of the material handling equipment market?
The recent MHE market demand is on the uptrend. We have witnessed the highest ever MHE market in March 2021 and in Q1 2021. We are optimistic to see further growth trends in coming months as well.
Also, with the country focusing on vaccination, hopefully, we should see the market getting back to newer peaks. I am very positive that Indian MHE market will cross the 18,000 mark for 2021.
How do you look at the policy support initiatives from the government?
Government has introduced several structures and capex aid system as a part of Covid-19 relief package to boost Capex investment in infrastructure resulting in positives trend of MHE industry.
As in automotive segment, Government has introduced incentives for electric vehicles, similarly, if there is an introduction of similar incentives for MHE, the market shall see benefits in market size and there will be subsequent push in environment friendly equipment.