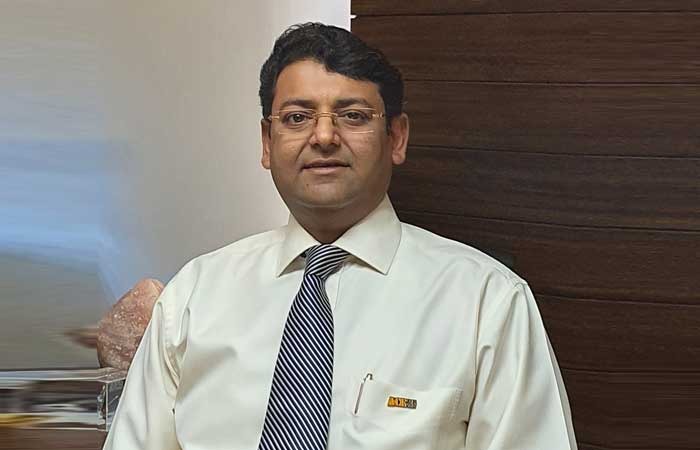 What are the key products on display during bauma CONEXPO?
ACE offers one of the most comprehensive selections of cranes and construction equipment in the nation. Our products are tough, trustworthy, and affordable, and they are supported by India's vast network of service and spare parts providers. This strength that is built into our product and business helps customers reach their objectives more quickly and affordably.
In keeping with our commitment to innovation and improvement, we're introducing a fully electric mobile crane that will be on exhibit at bauma CONEXPO 2023, making us the nation's first maker of electric construction equipment. It won't be out of place to state that this device, because of its decreased operating costs, will revolutionise the crane industry. Our internal R&D department has locally developed and evolved the technology. We believe that moving toward electric and even lower emission technologies will give the sector sustainability.
In addition to the aforementioned, we will display a 160-tonne crawler crane that was developed locally, which will once again be the largest crane produced in India, as well as scale models of recently created aerial work platforms.
Through our national network of sales and service outlets operating from more than 100 locations around the nation, we provide after-sale service assistance and spare parts to our clients. All of these locations are fully prepared to offer complementary services and warranty support in accordance with schedules for our various product categories, as well as to offer services and parts to our client base after the warranty has expired. Additionally, we provide fleet owners with reasonably priced annual maintenance packages for the majority of our products and occasionally even full maintenance packages.
What are the various challenges faced in the sector you are in?
The Indian construction and infrastructure sector has seen good growth in the last few years even though the Covid pandemic did pull back the growth momentum temporarily. Infrastructure development in the nation has been maintained at a good pace because of increased government Capex spending and policy assistance.
Some of the challenges faced by the construction sector are:
Lack of skilled labour: For skilled machine operators and construction workers, the supply does not match the demand. In this industry, finding newly qualified staff, skilled operators, and individuals who can run heavy gear is a significant difficulty.
Rental penetration: For a huge percentage of Capex-intensive construction companies, equipment leasing make sense. Sadly, organised rental penetration is not very high in our nation. Demand fluctuations: There is no consistency in the demand owing to the fluctuations in the market thereby making capacity planning challenging for the equipment manufacturers.
Used equipment market: The secondary market for used construction equipment is not well developed in India. Thus, the resale of used equipment is a growing challenge for the industry.
Price-sensitive market: Since the market is price and value cognizant, the equipment manufacturers are constrained for operating margins.
How was the year 2022 in terms of performance? What is your company's plan for 2023?
We anticipate that the momentum from the second half of this year's robust equipment demand will continue into the fourth quarter. In an ideal world, we would have anticipated a very strong FY24 due to the current momentum, our government's focus on Capex, as well as the booming manufacturing, logistics, and real estate sectors. But given the current state of the world economy and the rise in Covid cases, particularly in China, a little prudence is advised.
One of the few wholly Indian-owned manufacturers of construction equipment, ACE is the market leader in India's mobile and tower crane industries. This year, we are starting up one of the biggest crawler and truck crane production facilities in India, which will increase our output and enable us to expand our line of models. In the mobile crane market, we are now operating at 75 to 80 per cent capacity utilisation, and we are thinking about a Capex plan to increase our capacity by an additional 50 per cent.