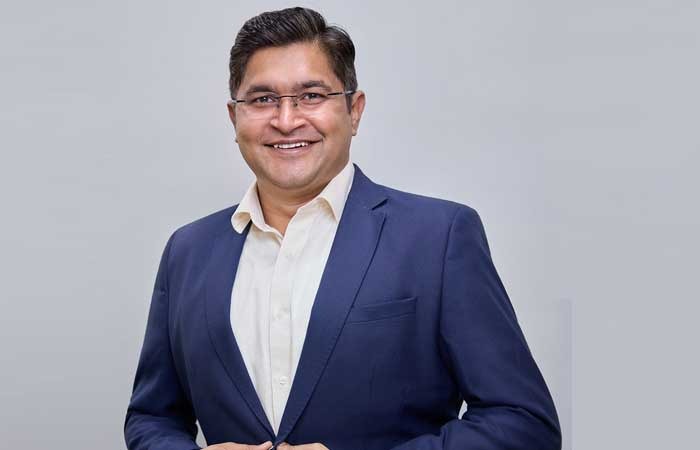 What is the role of technology in the motor grader industry, and how is Caterpillar leveraging technology to benefit its customers and improve its products and services to ensure maximum efficiency?
Caterpillar offers multiple solutions and a variety of products to help our customers meet their demands and make them successful and profitable. Our wide range of motor graders includes 120, 120 GC, 140 GC and SEM 915. The new Cat®120 motor grader powers through any job with the utmost performance. The new Cat 120 GC and 140 GC motor graders combine reliable performance with lower owning and operating costs.
Our all-new next-gen Cat motor grader is engineered to take customer satisfaction to a new horizon. Our new Cat Motor Grader consumes less fuel compared to its predecessor, pushing up performance to a great extent, all the while bringing down the operating cost. The ground-up redesign of the all-new cab ensures enhanced visibility with connecting rear windows, and seat options along with the new information display screen. The new filtration technology and the extended maintenance intervals reduce the maintenance cost. The new hydraulic valves provide continuous matching of hydraulic flow and pressure to power demand and ensure precise, predictable, and consistent implementation movement.
Cat technologies give the edge that is needed to improve machine and operator efficiency while working safer. Cat Motor Graders are equipped with technologies like Cat Product Link™ along with GPS connect, which not only help improve traceability and visibility but also enable the systems to observe, identify and understand different facets of heavy machinery operation without human intervention and improve the maintenance and operation of machines.
Cat motor graders are also equipped with AccuGrade™ Grade Control System which enhances grading accuracy and virtually eliminates the need for survey stakes and reduces guesswork and costly rework by moving dirt right the first time, reducing the operating costs. The revolutionary Caterpillar solution is factory integrated, sensor-independent, and features a suite of products that includes cross slope, sonic, laser, Global Positioning System (GPS), and Automatic Total Station (ATS) technology. Automatic blade control allows operators to improve efficiency and productivity by achieving grades faster and in fewer passes than ever before, reducing the need for traditional survey stakes or grade checkers helping the customers to complete their project way before their timeline. Stable blade technology is proactive and senses the blade bounce before you to reduce machine speed until you are on smoother ground. It lessens wear and tear on the blade. Remote services in Cat's motor grader are a suite of cutting-edge technologies that significantly improve the job site efficiency. The two key functions are remote troubleshooting and remote flash, which enables the dealers to run diagnostic testing and update the software remotely. With all these new technologies, our new Cat motor grader offers options to power through any job with the utmost performance and helps the customers to finish the job at the right time with the right grading.
Can you describe how Caterpillar supports customers and after-sales product services?
Our long-standing Cat dealers—Gainwell Commosales India and Gmmco—and their extensive service network is our strength. Our dealers are accessible round the clock and offer an end-to-end solution that includes first-rate after-market support and a full spectrum of maintenance services like Condition Monitoring (CM), which provide best-in-class customer experience by fostering repairs before failure and Schedule Oil Sampling (SOS), which provides complete fluid analysis to maintain equipment health.
Caterpillar offers 'Aftermarket Performance Customer Value Agreements' (CVAs) to support hassle-free service to customers at any point in the machine lifecycle to help maximise machine performance and utilisation. This CVA includes dealer technician support using genuine Cat parts for certain planned maintenance and fluid health management to help identify issues before they cause unexpected downtime. The Aftermarket Performance CVA can help customers control costs through component protection, covering the failure of select components, such as hydraulic and fuel injection pumps. Customers can also obtain asset information and support for their equipment via Cat App, Cat Inspect, and other digital tools that will help them gain access to information such as machine hours, location, and fuel burn.
Helpful machine data and insights are just one click away – available 24/7 from customers' mobile phones. It is an 'all in one' plan to support the machine's health and keep machines running longer with genuine Cat parts, and to make owning equipment easier for Caterpillar customers.
How does Caterpillar prioritise innovation and research and development in the motor grader industry?
Caterpillar has been active in India since the 1930s and manufacturing for more than the past 50 years. At Caterpillar, we continually look for opportunities to broaden our product offerings, develop new products that address our customers' needs and help them to succeed in their business. Starting from the self-powered motor graders to the current Proportional Priority Pressure-Compensating (PPPC) hydraulic technology in motor graders, Caterpillar is consistently focused on developing and providing comprehensive products that help our customers meet their needs and build a better world.
We put great emphasis on the demands of our customers for a more reliable and more powerful machine equipped with state-of-the-art technology, higher productivity, lower fuel consumption, and lower maintenance costs. At Caterpillar, our aim has always been to develop machinery which fosters greater utilisation of alternative fuels, and power systems to suit customer requirements and demands.
Caterpillar has played such an integral role in the development of new technology in all our machines, including motor graders. Our global footprint has enabled us in developing strong R&D capabilities across geographies for product development and requisite service support. Our R&D team has been constantly working to develop new products and better solutions including widening the service network to ensure smooth availability of the parts, to our customers for a myriad of applications around the globe as well as in India.
How does Caterpillar ensure that its motor graders meet safety standards and regulations?
Operator comfort and safety are highly valued and prioritised at Caterpillar. Our new Cat 120 motor grader has built-in features that ensure safety. The newly-redesigned cab improves the operator's comfort with ergonomically designed joystick controls for easier operation and ensures safety and improves ventilation. The heating and cooling system preserves the ideal temperature throughout the day. The connecting glass windows, and rear and side view mirrors provide excellent visibility of the surroundings and ensure a safe working environment.
Ground-level engine shut-off switch stops all fuel to the engine when activated and shuts down the machine. Maintenance and refuelling from the ground keep the operators from climbing onto the machine for a safer work environment. The machine is designed to ensure three points of contact when entering and exiting the machine with strategically placed walkways and grab rails. Further, it is designed with a state-of-the-art secondary steering system which, in the event of an engine stall, turns on automatically to help the operator stop the machine safely. These combined offerings enable our customers and operators to work in comfort and safer environment.
Can you discuss the opportunity in the motor grader industry, such as new product lines or expansion into new markets?
With the Indian government's focus on strategic economic development, there has been an emphasis on ambitious nationwide programmes such as building more roads, developing inland waterway infrastructure, dedicated freight corridors, and developing airport infrastructure to cover tier 2 and 3 cities. This necessitates a wide variety of major infrastructure projects across the country like the Bharatmala project, which connects 550 districts through the NH linkages and opens 50 new national corridors. This kind of project augurs well for the machine builders' society.
Caterpillar is committed to developing the best products and solutions for our customers. Our Research & Development (R&D) decisions are informed by customer needs. Caterpillar is one of the front runners in embracing cutting-edge technology. The company's technology strategy is determined by its assessment of how and where its machines will be working over the long term. Based on this assessment, we focus on solving customer problems by making the machines smarter. In short, whatever the nature of a project or application – whether it is infrastructure, construction, quarry, etc, Caterpillar offers a variety of product ranges for different applications to meet the demand for higher productivity, tighter project completion schedules, competitive cost of operations, and safety.