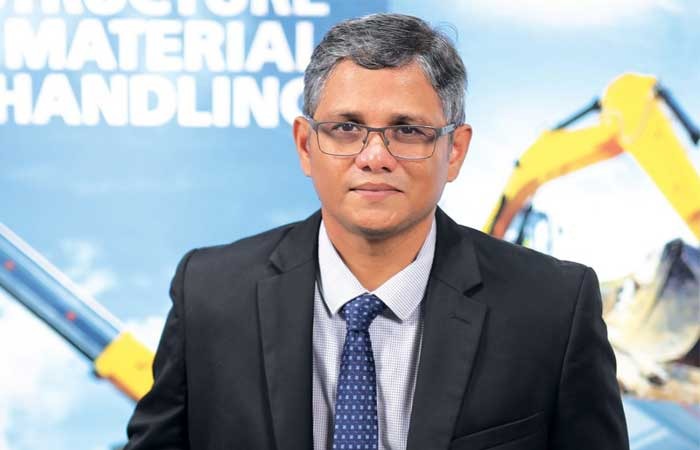 Bonfiglioli India's solutions are based on a wide range of products, including gearmotors, drive systems, planetary gearboxes and inverters. The company's Country Manager, Kennady V Kaippally, speaks on the present size of transmission systems in India, and the segments that are driving the demand for these products.
What is the present size of transmission systems in India?
Given the uncertainties related to the second wave of lockdown, it becomes difficult to size the market in the current circumstances. A couple of months back, before the onset of second wave, we expected the construction industry in this year to reach near the previous highs of nearly a hundred thousand equipment. All these equipment, use different transmissions technologies to cater to their particular requirements. Bonfiglioli is the largest producer of hydrostatic transmissions serving various equipment classes. We estimate the market for the hydrostatic transmissions in India for construction equipment to be in the tune of around Rs 10 billion.
Which segments are driving the demand for these products?
Hydrostatic drives have over the period of time become the preferred choice for driving the construction equipment industry, owing to inherent advantages like high torque density, versatility, reliability, etc., thus there is a wide segment of applications driving their demand. Hydraulic excavators, road building machines, concrete mixers, material handling equipment, mining machines, etc. all are increasingly relying on hydraulic drives for applications ranging from traction, to slewing to lifting to various other demands that these machines impose on the drives. The increasing need for these specialized machines in building infrastructure, using the latest available technology, is the primary driver, driving the demand for our products.
Explain your product portfolio in transmission systems? What are its key characteristics?
Bonfiglioli has perhaps the largest portfolio of hydrostatic transmissions that exists globally. We offer an unmatched range of drives, ranging from a small one thousand NM drive weighing as low as 20 kg to massive drives that deliver three million NM torque and weigh as much as 11 tonne. This massive range of gear drives are offered under various configurations, each having its unique key characteristics. These would include, highly robust 700 C Series with fail safe parking brake compatible with most cartridge type fixed or variable displacement motors for track drive and drum drive applications used widely in machines ranging from pavers, compactors, loaders to drilling equipment.
Extremely Compact 700 CK Series with integrated motor and valves. Lightweight, efficiency and smooth operation are the key features of this new series and are widely used in excavators from 1.6 to 100 ton class range. Innovative 700T Series that provides safest and most effective solution for all slew drive applications in excavators and cranes. Convenient 600 Series wheel drives with option of park brake disengagement for towing the vehicle during emergency. Absolutely dependable 500 Series drum drives used for transit mixer applications are famous for their low maintenance. Versatile 300 Series, used in concrete mixers, tower cranes and all other applications where shock loads are more a rule than exception. With this diverse range of products, our customers are spread across construction equipment and will include all major manufacturers of earthmoving, construction, concrete, road building, mining and material handling.
What are the major changes taking place in terms of technology?
Major changes taking place in terms of technology in transmission systems of construction equipment are driven by the ever increasing expectations of the customer from their equipment. These will include expectations of better efficiency, enhanced performance, higher durability and improved operator comfort. Transmissions systems is the key element, helping the equipment in achieving these desired and differing deliverable.
Design of a transmission plays a vital part in delivering better efficiency, its optimisation with other elements in the drive train enhances the performance, right sizing of transmission gives higher durability, and finally smooth operation and low noise levels improve operator comforts. All these objectives don't always run concurrent to each other and many a times achieving one may lead to undoing of the other. The challenge in design and manufacturing of a transmissions lies in coming up with innovate solutions that meet all these objectives. Bonfiglioli having worked with all major OEMs across the globe in construction equipment's, has decades of experience that enables it to provide solutions meeting these diverse objectives.
What are the key market opportunities?
India—with its growing infrastructure need and low equipment density—offers immense opportunities for growth of construction equipment and the related industry. However, this growth is not going to be secular. Desire for higher productivity is going to drive the demand for more specialised equipment, requiring innovative transmission systems that have to meet specific local requirements. Challenge in such an environment remains in developing or adapting products and manufacturing capabilities that suit the specific demands of Indian market. Bonfiglioli with its local design centre and manufacturing facilities—being present for nearly two decades in India and having gained a deeper understanding of the market—is well placed to take advantage of these opportunities.
How do you look at the future market for transmission systems in India?
It is our belief that with ever-stringent emission norms construction equipment globally, as well as in India, will evolve to become more efficient than ever before and hybrid and electric technologies will come in for greater use in future, as we move towards a greener economy. We are developing various products designed specifically for use with electric motors that offer a wide range of performance specifications. These products are finding use in array of construction equipment, and besides being a greener alternative also enhance machine performance. It is no longer a question, these electric transmissions will replace the conventional ones in construction equipment.