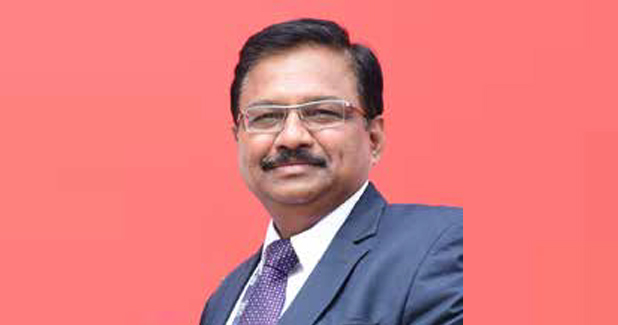 The market size of the foundation equipment is estimated to see a drop this year. However, from the second half of 2021 till next 3-4 years, it is likely to grow substantially.
Sanjay Saxena, Senior Vice President, Heavy Equipment Business Unit, Sany Heavy Industry India,
shares more.
What is the current market scenario of foundation equipment in India? Which segments drive the demand?
The demand for foundation equipment in India is cyclic in nature, it will grow for 2-3 years at the rate of 20-25 per cent and then for next 1-2 years it will remain flat. Due to the current scenario of pandemic, the market size of the foundation equipment is estimated to see a drop by about 15-20 per cent compared to 2019.However, the major demand of foundation equipment will come from metros, MTHL and other important government projects.
What are the technology trends in piling rigs?
Technologically, Sany piling rigs are Number One brand with all the latest features available. Moreover, Sany has introduced EVI app which can remotely monitor many features of piling rigs like engine hour meter, fuel level, location, maintenance intervals etc, which will help our customers to have full control of the rig remotely with comfort from his office.
What are the latest products and solutions offered?
The latest products which we are offering are small sized rigs for soft soils û SR155 and SR205; mid-sized and higher depths - SR235, SR265, and SR285; and big sized and for hard rock SR365, SR405, SR445, and SR485. We already have a vast range of piling rigs, however, to serve our customers better we will be introducing some more models in near future like SR185, SR215, SR245, SR335 and micro piling.
How is the demand from rental market?
In general 80-85 per cent customers of piling rigs are rental companies. But, we anticipate reduction in market size as far as demand from rental companies is concerned.
How far has the foundation equipment market been affected by the pandemic?
Due to the current coronavirus pandemic, we predict that non-government projects will be the first one to get hit. Moreover, there will be challenges in funding of the equipment from financial institutions as well as transportation of the equipment from one location to another. Looking at this, we feel that the market will decline by 15-20 per cent in 2020.
How do you look at the revival of the construction market?
Revival of the construction market will depend on various factors like starting of existing and new projects, return of manpower at site and also financial support to projects.
Moreover, we are already close to monsoon season which will lower the activity of foundation work, thereby hitting on demand of foundation equipment. So, in this current year, we have only 4-5 months wherein the government should start important projects in full swing which will help in reviving the market.
What is your outlook on the foundation equipment market?
The foundation equipment market has grown from 2017-2019 and will remain flat for 2020-2021. However, we feel that from the second half of 2021 till next 3-4 years, it will grow substantially.
SANY PILING RIGS - FEATURES
High efficiency - Sany rigs are generally heavy in weight which increases the stability while operation. Also, crowd force of Sany rigs is maximum, which helps us cut through the rock very easily.
Energy saving - We use renowned engines in our piling rigs which help increase its efficiency by almost six per cent more than its respective competition. This also helps in low fuel consumption while operating rigs. We use auto calibration mode which helps in accurate vertical drilling.
Reliable-We use heavy base machine, new improved vast structure, light kelly bar, upgraded pumps and valves which results in more stability, no cracking, less oil consumption, more crowd force and vertical drilling.
Smart - We use smart display, which provides very useful information to operators while operating our rigs.