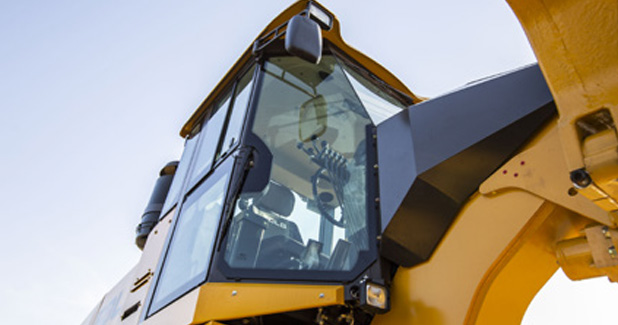 SDLG has announced a raft of important updates to its popular range of motor graders, including a new cab, new engine hood and improved maintenance access.
The G9138, G9190 and G9220 motor graders from SDLG have undergone a makeover - combining improvements to the user-friendliness and reliability of the machines with a fresh new look.
The new modern-looking cab provides easier entry and exit. Once inside, the larger glazed areas with thinner pillars and thinner silicone stripes help operators to complete tasks with greater safety, accuracy and productivity by significantly increasing their visibility.
The new front display likewise improves visibility and, by following the movement of the pedestal, makes the gauges easier to read. In addition, it JCB India showcased its all new pothole repair machine at the Central Road Research Institute (CRRI) team in New Delhi in presence of officials from DDA, MCD, NDMC, SDMC, EDMC, NRIDA, NHAI etc.
Developed jointly with inputs from the CSIR-CRRI, the JCB pothole repair machine is a one-stop solution for roads and highway maintenance.
Based on the JCB 3DX backhoe loader, the machine, along with its set of multifunctional attachments, has been developed indigenously over a period of one year. It is a solution that has been driven by the sector, offering includes an articulation indictor to aid the operator.
The new right dashboard also improves visibility down to the rear right wheel and to the righthand side. It gives a clear overview of the buttons and makes them quicker and easier to access.
When servicing the machines, the new engine hood has a larger opening making it easier to reach all the components. The new hydraulic sight glass also helps technicians in carrying out effective regular maintenance checks.
The cab air filter is now positioned behind the right hand side window, increasing visibility. One of the filters can even be accessed from inside the cab. Improving both durability and reliability, the graders now include a single large tilt cylinder on the moldboard instead of two small ones, as well as new upper and lower guide rails.
"Our SDLG motor graders are already proving popular on the market and these latest updates to their visibility, durability, ease of operation and maintenance are set to make them even more of a safe, reliable and productive choice," said Henrik Sjöstrand, Product Manager, SDLG.