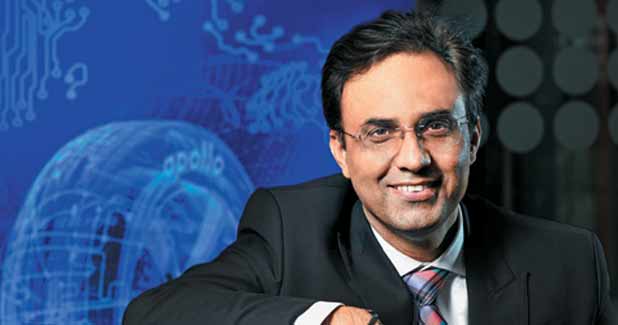 Gurgaon-based Apollo Tyres came into inception in 1972, and has since, been among the trusted names in the business of manufacture and sales of tyres.
Rajesh Dahiya, Vice President-Marketing, Sales & Service, and Farid Ahmed, Head Marketing-OHT, Apollo Tyres,
share more on the company's new launches.
Expectations from 2020: 2019 was a tough year. Overall, the economy has been under stress. The OEMs were one of the segments under maximum stress. And, for Apollo Tyres as well, it has fairly been a challenging year. Yet, we performed better than our expectations and the market, and have added 1.5-2 per cent market share. However, we see the scenario stabilising now, and we are bullish about it. We have a strong plan for our products, distribution and the brand that we have been able to build.
The big opportunity: One major opportunity for us is in the replacement segment. This is where we are trying to expand our distributions, especially in the rural areas. Additionally, we are growing in areas that have not been our strength so far. We are trying to expand our distribution in the rural areas and focus on some existing areas where we can increase our market share. Furthermore, we are also looking at increasing our export in a big way.
Designed for efficiency: The core of our philosophy is highest uptime and lowest Total Cost of Ownership (TCO). We have been developing concepts to deliver this to various customer segments. For us, product is the fundamental lever to touch every Apollo product user with this philosophy. Our new Terra range of tyres is an attempt towards this, where we deliver an upgraded performance in certain product segments and better TCO in other product segments. For more specialised customer segments such as mining and ports, we have developed service modules, which can illustrate tyre utilisation, and Apollo has recommended preventive maintenance procedures in real time to its users. This is a major value addition when a business owner buys an Apollo product and will know exactly how much he has been spending on tyres and how Apollo's recommendations help to decreasing cost and increasing uptime.
Launch at Excon: At Excon 2019, we launched the Terra range for backhoe loaders. These are second generation products that are designed to deliver upgraded performance through better mileage and bi-direction traction in some sizes, and better overall value or cost of ownership in other sizes. We also launched new front tyres for a hydra crane called "Terra Crane" under this philosophy. These tyres are a new grounds-up design for cranes with stiffer sidewalls for precision and optimised specs for better cost of ownership. We also launched the forklift range of tyres. The Solid tyre range, called Solift R300, follows the uptime concept through its three-stage construction enabling 18 hours a day work without disintegration. The pneumatic range is called "Nulift".
Focus on R&D: Apollo has a dedicated R&D team for every category of product. Our R&D spend is the highest in the Indian tyre industry.