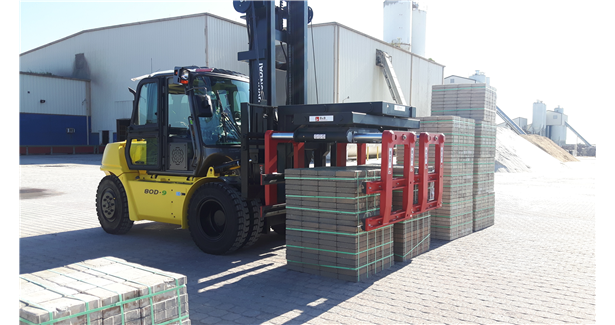 B&B Attachments, the leading material handling equipment manufacturer in the UK and Ireland, will exhibit its products and services at International Concrete Conference and Exhibition (ICCX) to be held in Sharjah, UAE. B&B specialise in the design and manufacture of bespoke specialist attachments, which includes the BlockMaster range; comprising a collection of specialist clamps for the building products industry.
?It is clear that the Middle East construction market is full of substantial opportunities for us and the BlockMaster range,? said Mike Barton, Managing Director, B&B Attachments. ?The range incorporates many unique design features to ensure maximum productivity, damage reduction and safety when material brick, block, flag and kerb products. BlockMaster has proved extremely popular within the UAE construction market.? Barton added, ?We have taken steps to tailor our approach with our customers? needs in mind and we look forward to further exploring the opportunities which the Middle Eastern market presents.?
The ICCX focuses on the concrete and precast industries. The event takes place during November 24 and 25, 2019 at the Sharjah Expo Centre, Middle East. ICCX has established itself as a main fixture for the concrete and precast industries in the Middle East.