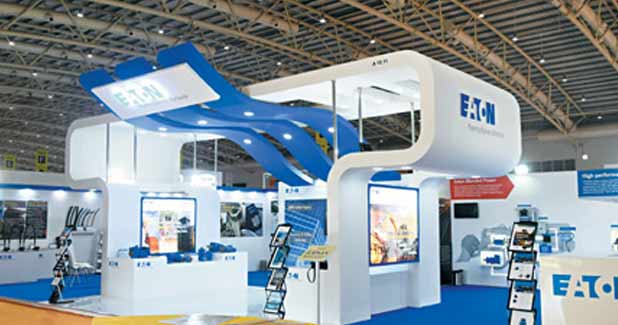 Eaton also announced the introduction of four new hydraulic products for the Indian market - X70 closed circuit piston and plug in motor, steering unit 5SQ, Eaton spiral hose EC640 and cast iron piston motor 743XX. The new products introduced provide customers and end users with robust, reliable and efficient power management for applications that demand higher pressure and operate under arduous conditions, according to the company.
Commenting on Eaton's participation at Excon 2019, Shandar Alam, Managing Director, Vehicle and Hydraulics - India, Eaton said, "Excon is one of the largest congregations for players from the construction equipment and construction technology industry in India. Platforms like these are instrumental in enabling businesses to explore the latest product and technology trends in the industry. This year, our participation here exhibits Eaton's commitment to deliver robust, reliable and efficient solutions for the construction segment."
Eaton also showcased a diverse range of products for construction segment, which included all piston product portfolios, the various electro-hydraulic products such as the HFX range of electronic controllers and VFX display, along with state-of-the-art CMA valves. In addition to its wide range of hydraulic products for backhoe loaders, skid steer loaders, compactors, scrapers, dozers, concrete mixers, boom pumps, wheel loaders, commercial vehicles, cranes, mining equipment, the company also showcased solutions for excavator application, which include the main pump, swing motors, track drive motors as well as hydraulic remote controls.