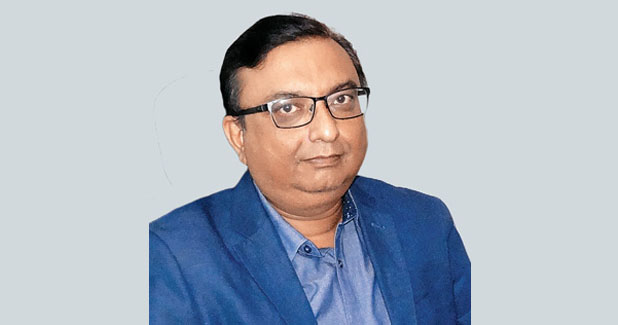 Semperit is one of the oldest rubber companies in the world with a multi-product portfolio. With four large state-of-the-art manufacturing units with a single global quality approach, Semperit offers reliable product range. The logistics centre at Mumbai supports Indian customers with ex-stock deliveries.
Basumitra Datta, Country Manager, Sempertrans India,
shares more...
Market outlook: The Indian market is currently passing through a challenging time. The demand from the construction equipment manufacturers is below expectations. I am still optimistic as bad times are followed by good times.
We are seeing improvements in certain segments. Our country needs major continuous drive in infrastructure development projects. Already there is thrust from the government. I am sure that the scenario should improve in 2020. Demand drivers for the company's offerings: The major drive for our products comes from roads and highways, railway, tunnelling, irrigation and water resource projects.
Business opportunities at Excon: We have been exhibitors in Excon since 2009. Every edition of Excon has helped us in generating leads both in terms of channel partners and OEMs/end-users. This is also a good platform to highlight the new products and developments. We expect Excon 2019 also to help us connect with new customers.
Key products at the expo: In this Excon, we shall display the new generation railway hoses - SEMPERRAIL - made to the latest international standards which are going to be mandatory for use from 2020. We shall also be showcasing new products like SUPREME® high-temperature One4All hose (up to 160oC). We also have certain new launches for the Indian market in the high abrasion category. SEMPERIT flagship hose 2SNK, Flexline spirals and other regular types will be on display.
Meeting buyer requirement: Hydraulic hose is generally a product made according to international specifications and is rarely customised. We do have certain large customers for whom we make minor customisations provided the volumes justify and do not impact performance adversely. Generally, we discourage design changes in hydraulic hoses.
SEMPERIT also has a very large industrial hose range where certain customisations are possible based on customer requirements.
Stall No: Hall 1, Stall M247