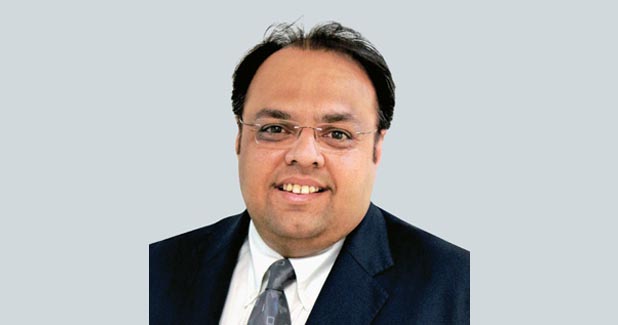 In four decades of operations in India, JCB has grown to become a full-range construction infrastructure equipment partner offering indigenous, innovative and versatile solutions of One-Global-Quality.
Jasmeet Singh, Associate Vice-President, Corporate Communications and Corporate Relations, JCB India
, shares more...
Market outlook: Recent times have witnessed an overall economic slowdown, which has impacted the construction equipment sector. For the period January till October, the industry recorded a downfall by approximately17 per cent this year compared to 2018.The disruption of the cash cycle and liquidity-related challenges around NBFCs have affected the industry. This being an election year, some disruption was expected, but what we are witnessing is the combination of a variety of factors leading to low demand. However, the long-term perspective for our industry remains positive owing to the significant thrust on infrastructure.
Demand drivers for the companys offerings: Roads and highways continue to be key growth drivers for the construction equipment industry. The rural economy will be the key demand driver for the many years to come. The Pradhan Mantri Gram Sadak Yojana is one such programme. Also, with focus on water, Har Ghar Jal and conservation projects, lakes and reservoirs are further expected to boost demand. With large-scale infrastructure projects such as Sagarmala, Bharatmala and Jal Marg Vikas in the pipeline together with the governments rising focus on urban rejuvenation and railways, the long-term trajectory looks positive.
Business opportunities at Excon: JCB has been an exhibitor at EXCON for all the editions. This year, we are positive that we will witness participation from all the large OEMs, importers and international associations. All in all, we think Excon is growing bigger, better and more exciting with every new edition.
Key products at the expo: JCB will present an exciting and innovative line-up of machines. We will showcase world-class product solutions, which exhibit innovation in design, performance, efficiency and safety including the integration of digital technology in our products. The theme of Excon this year is Smart i-tech India@75. Showcasing our digital focus, we will continue to build on our Intelli series along with our exciting new range of technologies. JCB will also display its range of consumer products, parts and product support.
Meeting buyer requirements: Each product introduced by JCB is a result of market analysis and customer feedback sessions. Right from designing to engineering and manufacturing, the company believes in keeping the customer at the centre of every product. All our offerings are focused on ensuring customer satisfaction. Going forward, we are open to customising products based on buyer needs.
Stall No: OD 1