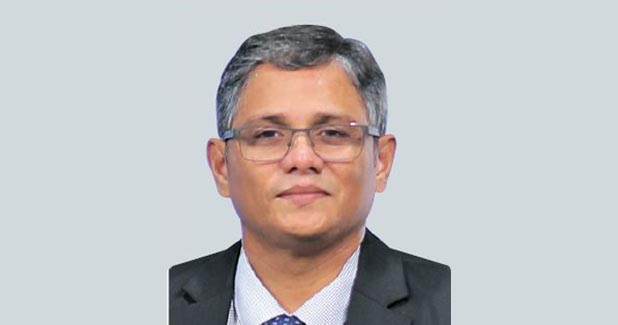 This year, Bonfiglioli Transmissions celebrates two decades of its presence in India. Over the years, the company has developed a broad range of drives catering to a vast array of applications in the construction, mining and other industries.
Kennady Kaippally, Country Manager, Bonfiglioli Transmissions,
shares more....
Market outlook: We are witnessing a demand compression in construction equipment in the past few quarters but this is not unexpected given the cyclical nature of this industry. However, given the infrastructure requirements, the current low equipment density coupled with the need for mechanisation, one can't but be optimistic about the future of construction equipment in India.
Demand drivers for the company's offerings: Our drives find usage in all forms of infrastructure segments, so growth in any one of these will drive demand for our products. The past few years have seen unprecedented growth in road construction. This has driven the growth of earthmoving equipment like excavators, road building equipment like compactors and pavers, and even batching plants and transit mixers for concrete roads. Most of this equipment comes with our transmissions, driving demand for our company's offerings.
Business opportunities at Excon: We have been participating in Excon since 2011. It gives us the chance to showcase our solutions and latest offerings for the construction equipment industry and meet customers from different construction equipment market segments under one roof. It also provides a platform for interaction between end-users, OEMs and aggregate suppliers. We benefit from having a broader perspective of the market.
Key products at the expo: Along with marquee products like solutions for excavators, transit mixers and road-building and material-handling machines, this year we will showcase some of our latest product offerings like 700CE planetary track drives coupled with a high-power density electric motor that are specifically designed for high-voltage hybrid powertrain systems. 600F high-efficiency, low-noise planetary axles and drives with integrated high-performance electric motors and low-maintenance braking systems for tow tractors, among other such applications. 600WE planetary wheel drives incorporate an integrated, maintenance-free electric motor and offer significant benefits, including compact dimensions, low noise and high efficiency. We expect all these new-age products to define the future market for power transmission in the construction industry.
Meeting buyer requirements: Our business philosophy has always been to partner with OEM leaders and develop tailor-made, highly customised power transmission solutions catering to their requirements. This requires constant engagement with customers and Bonfiglioli, with its local India R&D centre, is well placed to engage with customers to develop products meeting these specific requirements. The R&D centre works right from data acquisition of the equipment in the field to understanding the operating conditions and then transforming this information into a customised product based on the buyer's needs.
Stall No: Hall 3, Stall B175-C230