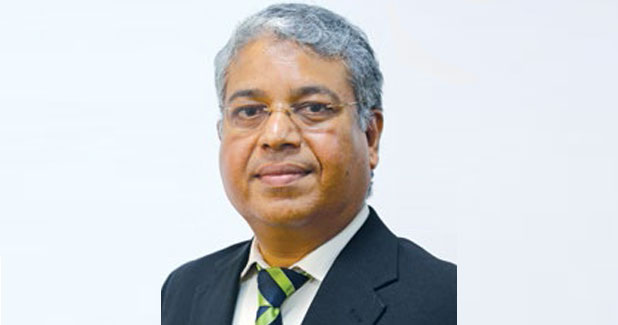 Aerial work platforms (AWPs) are not only a safety-related equipment, but also equipment that enhance the productivity and speed of a project, contributing to the profitability of business.

VG Sakthikumar, Managing Director, Schwing Stetter Sales and Services,
shares more on the advantages and trends in AWP market.
What is the importance of using AWPs in a project? Which industry segments drive the demand for AWPs?
Safety, productivity, and less downtime determine the usage of AWPs in a project. AWPs are not only a safety related equipment, but it also enhances the productivity and speed of the project, thus contributing to the profitability of one's business. Once used, its ease and convenience will surely make it as an integral part of the business. It is predominantly used in firefighting and is growing across sectors such as construction, infrastructure, facility management, maintenance, manufacturing, power, mining, refineries, hospitality, etc.
What are the key safety features in your range of AWPs?
Schwing Stetter India offers XCMG range of AWPs starting from 14 m to 36 m reach. For the heights between 6 m and 12 m, scissor lift platforms are available. XCMG's
AWPs adhere to the 'safe, reliable, environmentally friendly and efficient' design concept. Multi-level integrated protection technology for aerial manned operation ensures the safety and reliability of operations in complex emergency environment.
How safety conscious are Indian customers in their operations? Is cost a deterrent in using AWPs in projects?
Although the customers are conscious about safety in workplaces, not all of them give the priority it deserves for various reasons, including the cost. But the trend is changing now, with the customers started looking at AWP not only for safety, but also for a faster job execution.
What are the challenges you face in India on the sales of AWP?
Awareness and acceptance on the need of safety using an AWP in every factory of an industry is still in its nascent stage in India.
What is the current demand-supply scenario of AWPs?
According to the industry estimates, there would be a requirement of additional 1,000 to 1,500 new equipment when the current project reaches at peak of its construction by the end of this year. Growing awareness about utility of AWP has resulted towards increasing demand from industrial and general infrastructure projects for construction and maintenance purposes.
What are the government initiatives in terms of safety working at height? Is there a regulation for mandatory use of AWPs?
There is a Central Government Act of Section 32 in The Factories Act, 1948. Means of access-In every factory-(b) there shall, so far as is reasonably practicable, be provided and maintained safe means of access to every place at which any person is at any time required to work. 2[(c) when any person has to work at a height from where he is likely to fall, provision shall be made, so far as is reasonably practicable, by fencing or otherwise, to ensure the safety of the person so working.]. This Act is for mandatory use of AWPs in a factory environment in India. In more developed nations like USA, it is mandatory to use an equipment for 'Working at Height' (of 3 m or above).
What is the way forward for expanding AWP market?
Creating more awareness to all segments of the construction industry is the way forward for the market growth. Also, it is important to make this equipment more affordable to
all segments.
What is your comment on the Union Budget 2018-19?
We appreciate the government for its consistency in allocating higher funds for infrastructure development of the country. This will give indirect stability for the equipment business and better growth opportunities. Similarly, commitment to railway and airports will further fuel the growth of infrastructure. We also hope earlier measures on mass housing will show the results in 2018 form of implementation of such projects.
'The government's consistency in allocating higher funds for for infrastructure development of the country will give direct stability for the equipment business
and better growth opportunities.'
Safety Features of XCMG AWPs
Working status information display
Over-amplitude safety protection
Wire-rope release and disconnect safety protection
Main and auxiliary power shock protection
Vehicle body tilt protection
Driving high and low speed protection
Driving direction protection
Platform tilt safety protection
Platform overload protection
Platform misuse security protection
Working state speed protection
Full closed loop input and output safety control
Superstructure and undercarriage interlock protection
Engine restart protection