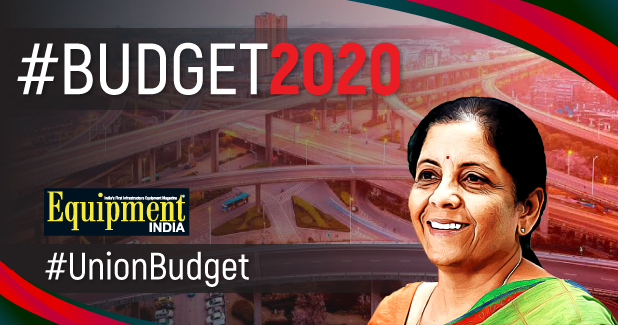 The Budget 2020 presented by Union Finance Minister Nirmala Sitharaman has focused on the development of the nation?s infrastructure with more focus on the National Infrastructure Pipeline (NIP) along with other plans. In line with strengthening infrastructure, the government has launched Rs 103 lakh crore infra projects including accelerating highways construction.
Many measures taken in the Budget will accelerate the scope of infrastructure equipment market in the country. The minister announced Rs 1.7 lakh crore for transport infrastructure in 2020-21. The NIP involves 6,500 projects. The 9,000 km economic corridor to be set up will strengthen the transport infrastructure network in the country. While the Chennai-Bengaluru expressway will be started soon, the Delhi-Mumbai expressway is to be completed by 2023, according to the minister. A total of 12 highway bundles will be monetised by 2024. The minister also focused on infusing more technologies into ports to make them competitive in operations, along with the development of water way transport in the country.
In order to capitalise on the huge employment opportunity exists for India?s youth in construction, operation and maintenance of infrastructure in the country, the minister has proposed a special plan to include young engineers, management graduates and economists. The National Skill Development Corporation (NSDC) will help skill development in the infrastructure sector.
Agriculture, rural development and irrigation segments are other major focus areas in the budget. The government has allocated Rs 2.83 lakh crore for agriculture, irrigation, rural development, and panchayati raj. Focusing on airport infrastructure, the minister said that 100 more airports would be added by 2024 under the UDAN scheme.