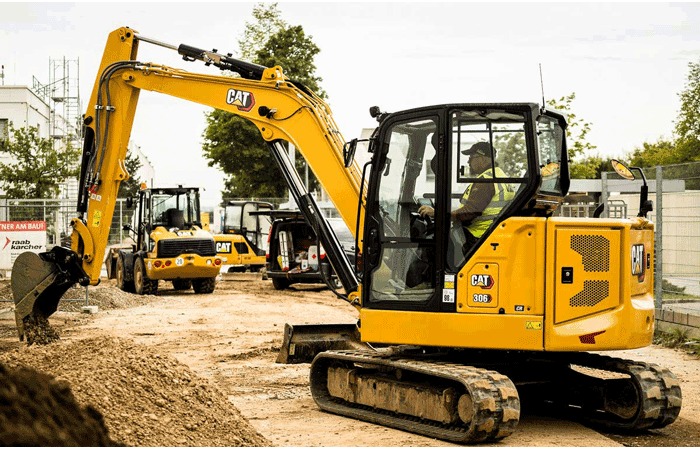 Caterpillar has unveiled an affordable grade assist system for its 6- to 10-tonne mini excavators at Equip Expo 2022. For many years contractors have been able to equip excavators of multiple sizes including the 3.5- to 10-tonne machines with Cat Grade Advanced 2D or 3D control systems. Those systems automate machine functions to help operators of all experience levels improve grade accuracy and consistency.
"Once you get into Cat Grade you're talking about a lot of technology" said Greg Worley Cat product marketing professional.
However for smaller contractors the investment in full Cat Grade technology is often a bit steep when they're uncertain how often they would use it.
"To be quite frank that's a very expensive technology on these smaller products for these owner-operators who are using these mini hydraulic excavator machines" Worley said.
Cat's solution comes in the form of the Ease of Use Indicate and E-Fence offerings on the Cat 306 CR 308 CR and 309 CR Next Gen mini excavators as its "entry-level" grade control system.
Worley referred to it as "the best damn tape measure you'll ever have in your toolbox." He said these technologies are ideal for digging footings drainage and septic systems irrigation electric utilities and applications near structures or obstacles operators need to avoid.