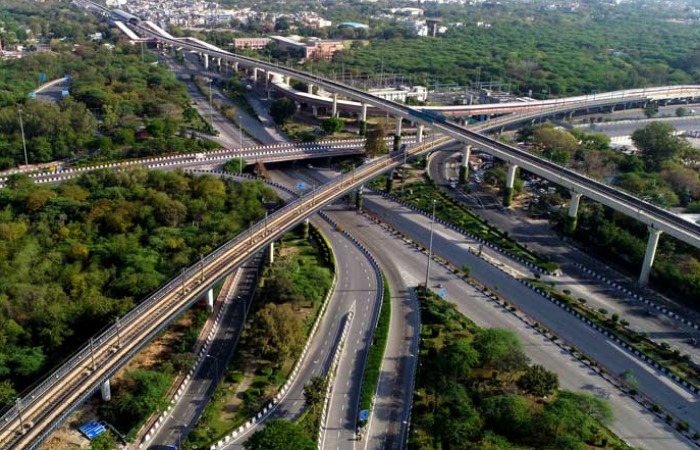 In the early part of the twentieth century, India's pursuit of freedom ran hand-in-hand with its quest for modernising its vast landscape. The resurgent mindset of India was ready to explore the advantages of modern machines. And thus, Caterpillar in 1914, barged with the sale of its first machine in India, a Holt Caterpillar track-type tractor to S H Gorowala for agricultural applications in Punjab. With the spurt in infrastructure projects in India in the 1920s, history was made when Caterpillar export dealer William Jacks & Co. set up an office in Mumbai. This marked the beginning of the company's remarkable growth in India in the early 1930s.
"Over the years, Caterpillar has been involved in various infrastructure and construction projects in India, supporting the development of the country's infrastructure, mining, and energy sectors", said Mukul Dixit, Director of Sales and Marketing in Caterpillar's Global Construction and Infrastructure Division. Post-independence, one of the landmark projects in which Caterpillar played a key role was the construction of the Bhakra Dam in 1948, which was then the largest concrete gravity dam in the world. Built on the Sutlej River at Bilaspur, Himachal Pradesh, the dam forms the Gobind Sagar Reservoir. Cat® dozers were deployed for the job in 1948, followed by eleven Cat D8800 electric sets for powering pull bucket cars loaded with concrete up a mountainside and over two trusses 300 feet high. More than five million cubic yards of concrete were hauled and dumped into the forms.
In 1959, the Punjab Irrigation Department purchased a large number of Cat Motor Graders to maintain haul roads 24 hours a day on the Bhakra Dam project. "Caterpillar supplied a total of 100 pieces of equipment, which comprised a third of the equipment used for the project", said Mukul Dixit, director of sales and marketing in Caterpillar's Global Construction and Infrastructure Division. The project, feeding water into 200 miles of irrigation canals, was successfully completed in 1963, benefitting over 10 million people.
Foreseeing the demand of a resurgent economy, Caterpillar entered the Indian market in the late 1960s through a joint venture with Indian engineering and construction company Larsen and Toubro Ltd. (L&T). Thus, was established Caterpillar India Private Limited (CIPL) in 1972, which provided its products and services to the Indian market.
Since then, Caterpillar has expanded its operations in India, manufacturing a wide range of equipment, including excavators, bulldozers, wheel loaders, motor graders, and more. The company has several manufacturing facilities in Thiruvallur and Hosur, where they produce construction equipment and engines for domestic and export markets. It has also established a strong dealer network across India to provide sales, service, and support for its machines. Gmmco is the dealer that covers South, West and Central India while Gainwell operates in North, East, and North-eastern India.
"The six-lane, 165 km, access-controlled Yamuna Expressway linking Greater Noida with Agra, Mumbai's Chhatrapati Shivaji International Airport – Terminal 2, the 1,250 Km access-controlled Delhi-Mumbai Expressway, the 47.90 m high and 2,640 m long composite Mohanpura Earth Dam on Nevaj river near Banskhedi in Rajgarh and the 13 km Shiradi Ghat Road in Karnataka are some of the key projects where Cat Motor Graders, Hydraulic Excavators, were extensively used", said Dixit.
"Caterpillar's state-of-the-art manufacturing facilities, research and development centres, service and support organisations are dedicated to the development of the Indian economy", said Dixit. The company's world-class products for the domestic and export markets are focussed on enhancing exceptional productivity and sustainability, thereby contributing to the country's progressive outlook.