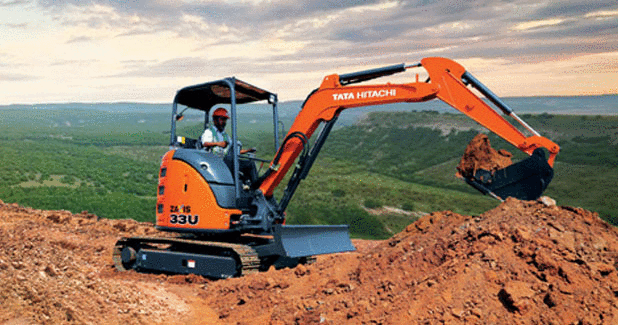 With the growth drivers of urban and rural infrastructure markets opening up, mini construction equipment segment is looking for a renewed growth in the coming years.
Infrastructure projects are growing bigger in size and contractors are going for bigger machines to execute the projects faster. Will this affect the prospects of mini construction equipment in future? Not really. On the other hand, the demand for mini construction equipment will grow in future.
Mini construction equipment contributes to mechanisation of the last mile activities in various construction projects. These are also used in constrained spaces where it is difficult for regular machines to enter and work. The applications are in concrete, compaction, finishing and many such jobs. Non-availability of workers for small jobs is also prompting customers to go for mechanisation of these activities using mini equipment. All these bring in a huge growth potential for mini equipment in India.
YK (Yong Kyun) Ahn, General Manager, Market & Dealer Development, Doosan Bobcat India says, "Larger projects and large capacity equipment have great visibility considering the amount of focus on the continuous development of infrastructure in the country. However, contrary to popular belief, these projects also have a lot of areas like basement, between columns, operations closer to the wall which are narrow and confined, and here the mini construction equipment comes into play as large equipment have certain limitations. Besides, the industry faces shortage of skilled labour, increasing labour cost, and shorter project deadlines. All these can be effectively dealt with the help of mini construction equipment. Rapid increase in urbanisation and growing industry segments as waterway construction, rural road construction, waste management, and smart city projects are also driving the demand for mini construction equipment."
Importance of mini equipment
The importance of mini construction equipment arises from the special applications in various projects, big and small. Sandeep Singh, Managing Director, Tata Hitachi Construction Machinery Co says, "Generally, the size of machines to be used in a particular application is determined not by production volume alone. Rather, it is determined by the characteristics of the work site or the approach road the customer takes to reach the site. And this is where mini construction equipment plays a role. These are used more where the site approaches are narrow or the site itself is very constrained."
Jasmeet Singh, Associate Vice President, Corporate Communications and Corporate Relations, JCB India is of the view that while the infrastructure projects in India are growing bigger and the use of bigger capacity equipment increasing, the need for mini construction equipment is also on the rise with segments such as urban infrastructure, rural infrastructure, solid waste management, etc picking up. He adds, ôMini construction equipment is the ideal option for project sites in tight confined areas where bigger equipment cannot reach or is difficult to operate. Also, in small-scale operations where bigger equipment is not required, mini equipment is the economic option to do the jobs. So, for mini construction equipment, application makes all the difference"
Ajay Aneja, Brand Leader, CASE India points out, "The government has many ambitious programmes aimed at improving rural and urban infrastructures such as Atal Mission for Rejuvenation and Urban Transformation (AMRUT) and Smart City projects. These projects call for deployment of versatile equipment including mini equipment due to space constraint in these constructions."
S Kumar, Business Line Manager, Power Technique Customer Center, Atlas Copco (India) says, "Mini construction equipment plays and will continue to play a crucial role in the initial stage of a project and for maintenance of the project during/after completion. Efficient and ergonomically designed pneumatic and hydraulic breakers deployed in infra/road projects are and will always be in high demand."
Products and applications
Mini equipment are offered in many earthmoving and construction equipment ranges. These include mini excavators, mini compactors, skid-steer loaders and concrete equipment, apart from various tools used in demolition, drilling and concreting jobs. Singh elaborates, "Mini excavators are largely used for utilitarian applications where the objective is to do a multitude of work with minimal manual labour. The competition for mini excavators is not the large machines but manual labour. Hence, as a segment its relevance can only increase going forward." In the mini excavator range, Tata Hitachi has the ultra-short swing radius 2-tonne ZX20U-5A and 3 tonne ZX33U-5A machines. "We also have our home grown TMX20, a 2-tonne machine." JCB manufactures over 60 products in eight different product categories. Out of this, four are mini equipment range. Jasmeet adds, "We manufacture mini excavator models of JCB 30Plus, JCB 50Z, and JCB 51R in 3-tonne and 5-tonne range. Our skid-steer loaders 135 and 155 come in 600 kg and 700 kg capacity, respectively. Our skid-steer loaders come in single-arm design and are one of the safest in the industry as they come with side doors. The operator can just open the door and enter the operator cabin, no need to climb from the front through the wind screen area to enter the cabin. In compaction equipment, we offer the VMT 330 mini tandem roller of 3.3 tonne class. Apart from these, we also have the 2DX range of backhoe loader for light duty applications. The 2DX also comes in loader version as 2DX L which is without the backhoe and is very useful in agri and process industries."
CASE India offers CASE 450 DX mini tandem compactor for asphalt compaction segment and CASE SR130 skid-steer loader used for small loading and various other applications. Aneja highlights the features of these equipment ranges, "CASE 450DX has more than 1,600 machine population, water-cooled diesel engine developing 45 hp, ensure best-in-class fuel efficiency and productivity. With operating weight of 3,225 kg, this mini tandem compactor is a popular choice for bituminous compaction and has tandem drums with dual frequency of 55 Hz and 65 Hz at amplitudes of 0.6 mm, developing maximum applied force of 6,035 kg per drum. It is perfectly suited for shoulder compaction, service roads and basement compaction with compact design."
According to Aneja, CASE SR130 radial lift skid-steer loader provides a reliable, economic and productive skid steer. Imported from the US (rated operating load - 590 kg, equipped with ISM engine developing 49 hp), SR130 is designed to provide best-in-class fuel efficiency, productivity and is suitable to work in confined spaces for general construction application.
He adds the major features, "With enhancements in engine power, torque and auxiliary hydraulics, the CASE SR130 is perfect for smaller construction and agricultural applications. The wide door, repositioned grab handles and a lower threshold provide easy access to the cab. The SR130 skid steer loader benefits from a cab with up to 25 per cent more internal width, providing greatly improved operator comfort. Our cab - the widest in the industry - provides plenty of room for comfortable operation, with greater headroom and legroom, more space between the control levers and easy access to the seat. It has wider glazed surface for safer operations, the large glazed surface with ultra-narrow wire side screens, the lowered threshold and thinner front pillars provide the best visibility in the market. It rides on a 21 per cent longer wheelbase than the main competitor, delivering greater stability and comfort, and allowing increased lifting capabilities, regardless of jobsite conditions. CASE cylinder and chassis design provides maximised pushing power. The cylinder geometry optimises the skid-steer and compact track loader's push and pull power, while the bucket support baring directly on the chassis of the machine further adds to its pushing power."
Productive and economic
Mini construction equipment are designed for specific application requirements. Though productivity and economy are not the prime focus of these machines, the specific utilisation at various sites according to the requirement makes the machine productive and economic. Many mini equipment OEMs have also added some features to improve productivity and economy.
Singh explains, "Tata Hitachi's mini excavators are rugged designed machines that have higher digging forces to boost productivity. Improved comfort for the operator also aids in boosting productivity. Fuel-efficient hydraulics and long service intervals help lower operating costs and improve the value-for-money proposition for the owner."
Jasmeet is of the view that mini construction equipment are being used for specific applications where space and amount of work are limited. So application becomes more important. He adds, "However, smaller machines are equally productive within the limited capacity and specifications. Productivity and economy are of utmost importance for any equipment, where technology plays a key role. Our telematics solution Livelink integrates various performance parameters in the machine and all the operations are taken care of economically. Livelink was introduced in 2015 in India and about 1.5 lakh machines are now connected through Livelink and the service, operation and security of the machines are monitored effectively."
Innovative technologies
Innovation drives growth. In mini construction equipment also, customers have accepted innovations that led to efficiency, safety, productivity and comfort. Singh explains, "Internationally, Hitachi mini excavators have forayed into electric drive excavators. The focus is on renewable yet sustainable powering systems. Among the conventional fuelled machines, the key focus areas for innovation will be improved efficiency, comfort and productivity. Telematics is another potential emerging area in mini excavators."
According to Jasmeet, integration of digital technologies with traditional equipment and niche products are happening across the segments. "Customers are becoming more familiar with digital technologies and are coming closer to internet-based applications. All these factors have pushed the influx of digital technologies into construction equipment space and mini construction equipment segment is no exception," he points out.
Aneja elaborates,"As an OEM, we understand the need of the advanced technology solutions and their benefits. At CASE India, we constantly work on integrated technology like embedded software, IoT sensors, automation, 3D printing, and augmented reality to upgrade the equipment. Overall, telematics and automation have been playing a bigger role in contributing towards manufacturing technologically advanced machines."
Going electric
At a time when global warming is at its peak, government is stringent on emissions. Globally the emission regulations are going tough and in India, the next level emission norms are to be in force in 2020. In this scenario, adopting green energy sources has become the latest trend, especially in automotive sector. The concept of electric vehicles is fast picking up in automotive sector. Recently, the construction equipment industry has also started experimenting the concept with some global leaders have started production of electric powered equipment in the mini equipment segment. However, in India, this may take more time as we need the required regulations, facilities and infrastructure in place.
Singh opines, "While internationally manufacturers have moved to electric powered excavators, we feel in India, the trend of fossil fuelled mini excavators will continue. With the maturing of electric technology and with lowering of costs of the key components, this space might become attractive in the future."
Jasmeet adds, "It is too early to comment on this as our industry is still very much diesel-driven. It will take time to have the required infrastructure for electric and hybrid products to take space in mini construction equipment in India." According to Aneja, the concept of hybrid and electric powdered operations is globally accepted and flourishing. "However it will require serious effort, efficient R&D and technology implementation to bring them to Indian CE manufacturing landscape," he adds.
Growth trend
Certain mini equipment categories have seen continuous growth in the past couple of years. Mini excavators and mini compactors are expected to see considerable growth in the coming years, skid-steer loaders which saw stagnant in the past couple of years, will see some growth in the coming years. Aneja says, "Mini compactor market in India is increasing significantly. From 259 of total industry volume in 2015, it increased significantly to 673 in 2018 with 159 per cent growth. In the case of skid-steer loader, in the last few years, the total volume has remained in the range of 500-600 units. In 2018, total volume was around 500 units and we are expecting growth in the coming years and are expecting to touch 1,000 units by 2020." Kumar explains, "We cannot ignore that customers are also scaling up in terms of quality and service expectations, and we will continue to provide them with the time-tested Atlas Copco technology. The focus for pneumatic and hydraulic tools will be on localisation and developing new technology. With these mini equipment bringing in higher productivity and faster completion of jobs, the growth trend is expected to be positive."
Opportunities and challenges
Compared to popular earthmoving equipment of backhoe loaders and excavators, the growth of mini construction equipment market is limited as they are niche products with specific applications. However, according to Jasmeet, the popularity of these machines is growing as contractors and other customers are more receptive towards different types of mini equipment such as mini excavators and skid-steer loaders. He adds, "With programs such as urban rejuvenation picking up, the demand for mini construction equipment will grow. The challenge remains in lack of more growth drivers in infrastructure development. Along with smart cities mission, development of existing cities is also important. Urban rejuvenation needs to pick up on national level which can provide growth to mini equipment. Also, the solid waste management and waste-to-energy initiatives need to speed up for more opportunities to mini equipment."
Ahn highlights the opportunities, "The urban and rural infrastructure, construction segment, process industries and waste management, agriculture, and plantation are predominantly the growth drivers for mini construction equipment. Mini equipment are preferred where the compactness of the equipment is important. Contractors and rental segment prefer this mini equipment as the investment is less when compared to the heavy equipment, but brings in more rental income and completes the job quickly."
On the challenges, he points out, "In certain regions in India, availability of low-cost manpower still poses a challenge for mechanisation of jobs. Manual labour is still preferred in certain regions, however, our equipment is better in terms of productivity and efficiency and saving in time and cost. Also, there are some conventional products which are available in large numbers in the hiring market making it a challenge to replace."
Outlook
The market for mini construction equipment looks promising with the government's continued focus on urban and rural infrastructure development, waste management initiatives, and irrigation projects. OEMs are positive on the outlook and they are continuing to introduce new products with added features and technologies. Singh says, "Tata Hitachi is bullish on the mini excavator segment and plans to continue with offerings in this space. Keeping customer needs in mind, we continuously work on improving our products and upgrade our existing machines. We also see potential in attachments for the mini excavators."
Jasmeet adds, "We will continue to bring in more digital features and solutions to our range of equipment. Going forward, we will continue to focus on reliability and fuel economy, and will bring in exciting solutions to our customers."
Aneja highlights, "CASE India as an OEM in the year 2018 has observed a growth of over 30 per cent as an average across all products and segments. This year also we plan to grow faster than the industry like we have done in the past."
With the gradual improvement in the awareness of Indian customers about the real benefit of using these equipment in their projects and work sites, the demand for mini construction equipment is sure to pick up with a sustainable growth in the coming years.