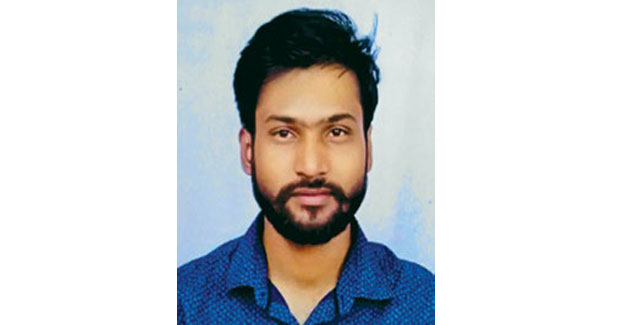 With a dream of making the largest Indian manufacturing company for aerial work platforms (AWPs), four young engineers set up Daedalus Lift & Access Equipments Pvt Ltd, a start-up venture. A long way to go and difficulties and challenges to face, for them it is all about converting these challenges into opportunities.
Mayur Alandkar, Co-founder,
elaborates more on the firm and its ambition.
Could you brief us on the company and its inception?
Daedalus was formed with four engineering friends. Back then, we together decided to work as freelance designers. So along with our jobs, we started working specifically on the designs of hydraulic special purpose vehicles. We all know that India is known for its cheap labour but it is actually the opposite; as the productivity of our labour is low. Infrastructure has to improve as it is a disadvantage that we face. With high initial capital requirements to own AWPs, we tend to make compromises towards safety. There is a need to balance requirements, technology and affordability; and that is what made us think and begin.
What are the important products and solutions offered?
We started with battery-operated self-propelled scissor lifts. We have our slab scissor lift range with working heights from 6 m to 14 m; which are a perfect solution to increase workplace productivity. Compact versions in the 6-10 m range, are highly manoeuvrable and perfect for all indoor and outdoor works with smooth floor surface. We have our rough terrain lift range for working heights of 8-14 m. They are tough four-wheel drive for outdoor applications designed for rough surfaces. Customised products according to the requirements are also our major focus.
What are the applications of your range of products?
Slab scissor lifts were designed keeping in mind the industrial working practices and requirements like maintenance and installation works. Features like compact, quiet and long battery back-up allow it to be used for a lot more applications other than just industrial works. On the other hand, rough terrain range is designed to be tough for construction workplaces and heavy-duty applications with rough floor surfaces.
How important is safety while working at heights?
We at Daedalus know that a serious workplace injury or death change lives forever. When you gamble with safety, you bet your life. With automatic safety stabilisers for specific applications, tilt sensor, anti-burst valves, emergency lowering valve, safety beacons and horn; we try to give our customers all the safety they need. We all share the benefits for a healthy and safe workplace.
What is your view on the market growth for AWPs?
Infrastructure spending in India has witnessed a significant growth and is expected to continue. Not just the industry; the smart city initiative, state road development projects and metro, we feel there is a lot more to come for the AWP growth in India. We have our range of boom lifts coming to the market along with upgrades to our present models. Never stop working is our way of work. The year 2018 is important for us as our articulated booms and telescopic booms will make their way into the industry. We want to enable our customers to choose from range of selection for their specific application. Export is also our focused sector for the coming year. We are here to establish ourselves as a trusted brand in the AWP industry.