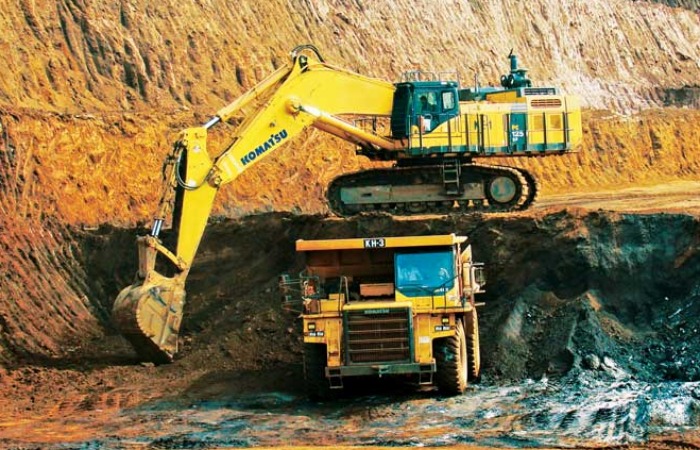 Samir Bansal of Off-Highway Research
writes on the market and sales scenario of Indian construction equipment market.
After a 15 per cent drop in construction equipment demand to 83,470 units in 2019, some signs of recovery were visible at the beginning of 2020. However, due to the Covid-19 pandemic and an unprecedented national lockdown beginning 25 March 2020, sales declined by an estimated 39 per cent in the first half of the year. However, demand for construction equipment recovered at unexpected levels in the second half and monthly sales reached peak levels by November 2020.
Road construction activities have remained strong even in the crisis period, and the Ministry of Road Transport and Highways (MoRTH) alone successfully completed construction of 3,951 km of roads during April-September 2020. It has achieved the construction of 21.6 km per day even during the pandemic and aims to construct a total of 11,000 km of roads in the financial year ending March 2021.
The rural economy has also been driving sales of construction equipment. A good monsoon, record agricultural production and huge procurement by the government agencies along with a focus on rural infrastructure are all attributable to increasing rural prosperity.
Dramatic turnaround
After a dismal performance in the quarter ended June 2020, it was expected that the construction equipment market would decline by over 30 per cent in 2020. However, a strong economic recovery and postponement of the implementation of the new emission standard CEV Stage-IV applicable to wheeled construction equipment to 1 April 2021, resulted in a dramatic turnaround. Sales of backhoe loaders, excavators, pick-and-carry cranes, and road building equipment have recovered much rapidly in the second half of 2020, compared to other construction equipment.
Boosting economic growth is currently a major challenge for the government to achieve its dream of making India a $5-trillion economy by 2024 (financial year ending March 2025). This would need an estimated investment of about $1.4 trillion (Rs100 trillion) on infrastructure during 2019-2024.
The report of the inter-ministerial task force to draw National Infrastructure Pipeline (NIP) for each year has a projected total infrastructure investment of Rs 111 trillion during 2019-2024. As per the NIP, Central Government (39 per cent) and state government (40 per cent) are expected to have equal shares in funding of the projects, while the balance of 21 per cent is expected to come from the private sector. However, the financing of the NIP would be a challenge.
Many infrastructural development projects in sectors such as roads, railways, rural and urban development, airports, power, ports, and real estate are underway in the country. Indian mining sector is also very strong with huge reserves of coal, iron ore, bauxite and various other metal and non-metal minerals. Many ambitious programmes aimed at improving rural and urban infrastructures are being implemented nationwide, which have the inherent potential to boost the construction equipment market.
Apart from infrastructure, industrial development such as the construction of new factories and the expansion of capacity in steel, power, cement, fertilisers, oil refineries and other sectors will have a positive impact on the growth of construction equipment. The industrial sector is also expected to do well due to programmes such as Atmanirbhar Bharat and Make-in-India with support of recently announced production linked incentive (PLI) scheme.
Upward trend in long term
Considering the set of conditions prevailing in the country and other foreseeable factors at the moment, the market for construction equipment will follow an upward trend in the long term, but with a dip in 2020. Off-Highway Research predicts the market to fall by 13 per cent to 72,925 units in 2020. Sales should increase 14 per cent to 82,800 units in 2021, 12 per cent to 92,900 units in 2022 and a further 8 per cent to peak at 100,300 units in 2023. The impact of the general election will reduce sales of construction equipment by 7 per cent to 93,450 units in 2024.
Sales of all equipment types will rise, except irregularly sold machines such as articulated dump trucks, crawler loaders and wheeled excavators. Structurally, there will not be much change and the market will continue to be dominated by popular products: backhoe loaders, crawler excavators, mobile cranes, compaction equipment and wheeled loaders. Together, these five types of equipment should account for 92 per cent of the market in 2024.